December 6, 2021
This December, Know What Drinking Does to Your Ability to Drive Safely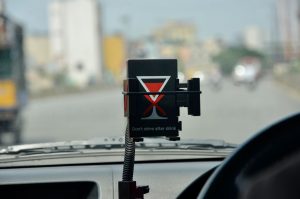 If you think that having one more drink before getting behind the wheel is fine, think again. Driving under the influence of alcohol can cause you to make dangerous decisions that can potentially cost lives, including your own. Data from the National Highway Traffic Safety Administration (NHTSA) shows that 28 Americans die in drunk-driving car crashes every day.
The holiday season is traditionally a time when people across the country travel a lot. Additionally, most holiday celebrations involve alcohol consumption. As a result, the rate of alcohol-related accidents, injury, and deaths are considerably higher in December.
To emphasize the need to practice safe driving, every U.S. President since Ronald Reagan in 1981 has proclaimed December National Impaired Driving Prevention Month.
The Negative Effects of Drinking on Your Driving Skills
When you drink alcohol, you'll find yourself doing things you don't usually do. You'll lose your alertness and your ability to make quick decisions when a situation calls for it. Your chances of getting involved in an accident increases when you drink. Here are the reasons why:
It impairs your vision.
Besides altering color perception and eye movement, alcohol dramatically slows the function of the eye muscle. If you've had a few drinks, you'll experience blurred or double vision that makes it challenging for you to judge the distance between your car and other vehicles, objects, or people on the road. Since alcohol also affects your peripheral vision, you won't be able to see anything on either side of them when you're looking straight ahead.
It inhibits your judgment.
Alcohol inhibits your ability to anticipate potential issues and make clear decisions. Without sound judgment, you can't expect to stay alert and aware of your surroundings while you're driving.
It reduces your reaction time.
Since alcohol slows your brain's ability to process information, it also slows your reflexes and your ability to react quickly to rapidly changing situations on the road. You may not be able to react swiftly when a pedestrian crosses the street or when another vehicle suddenly brakes in front of your car.
It affects your coordination.
Alcohol disrupts your motor skills and affects your eye, hand, and foot coordination. Reduced coordination will make it challenging for you to operate your gas and brake pedals, turn the steering wheel, and stay in one lane.
It influences your concentration.
Driving requires your undivided attention. You'll have to concentrate on maintaining your speed while staying in your lane and keeping an eye out for other vehicles, traffic signals, and road signs. With alcohol in your system, your attention to driving decreases and you'll likely feel drowsy.
Donate an Unwanted Vehicle to Transform Lives!
Some of our former service members turn to alcohol to numb their bodies and their minds as they struggle with service-related disabilities, chronic unemployment, homelessness, and mental health issues.
If you want to help the struggling veterans in your area, consider donating an unwanted vehicle to us at Veteran Car Donations.
We'll sell your auto donation through an auction and use the proceeds to support the essential life improvement programs of our veteran-focused charity partners. These IRS-certified 501(c)(3) nonprofit organizations use the funding they get from us to provide deserving veterans with financial assistance, medical care, family support, job training, scholarships, employment opportunities, psychotherapy and counseling services, and many other benefits.
In exchange for your kindness, we'll pick up and tow your vehicle for free no matter where it's stored or parked in the country. We'll also send you your 100% tax-deductible sales receipt by mail so you can claim the highest possible tax deduction in the next tax-filing season.
Feel free to donate any vehicle type regardless of its year, make, model, mileage, or working condition.
If you want to learn more about our vehicle donation program, including our easy and convenient donation process, feel free to visit our FAQs page. For inquiries or concerns, reach out to us at 877-594-5822 or send us a message here.
Experience the Priceless Joy of Giving!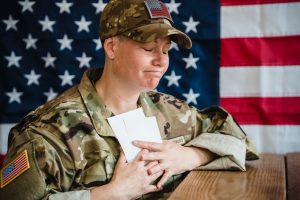 When you make a charitable contribution to us, you'll experience the priceless joy of knowing that you're helping uplift the lives of the struggling veterans in your community. If you're ready to help our nation's heroes, call Veteran Car Donations at 877-594-5822 or fill out our secure online donation form now!