May 22, 2022
Let's Support Our Heroes at Sea!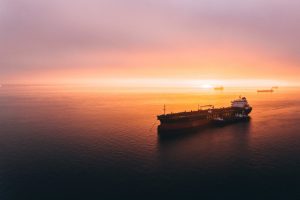 Every year on the 22nd of May, we celebrate National Maritime Day to honor our Merchant Marine in recognition of the vital role it plays in the economic security and defense of our country. The event encourages us to pay tribute to the courageous men and women of our Merchant Marine for their service and sacrifice in protecting our nation's security and commerce.
The United States Merchant Marine consists of civilian and federally owned merchant vessels. Managed by both the government and private sectors, these vessels are responsible for the transportation of goods and services in and out of our country's navigable waters. During peacetime, the Merchant Marine primarily transports cargo and passengers. However, in times of war, the Merchant Marine can be tasked to assist the United States Navy, transporting military equipment and soldiers.
National Maritime Day is usually celebrated at sea ports and Merchant Marine memorials. These ports would host luncheons and open houses, while the memorials would hold special services to honor fallen mariners.
What Our Merchant Mariners Do and the Dangers They Face
U.S. merchant marine officers and members play a significant role in our shipping industry, which is why they deserve our respect and support. They often have to endure many hardships at sea to ensure the safe transport of goods to and from the United States. They perform some of the most challenging jobs in the world by manning giant cargo ships through the roughest waters and toughest storms.
Like our troops, our merchant mariners also deserve to be regarded as heroes for the heavy responsibilities placed on their shoulders as they carry out their duty. Here are some of the things they do and the hazards they face:
They work through the unfriendliest conditions, braving monstrous waves and extreme weather in the open sea, to ensure the smooth flow of commerce in our country for the benefit of consumers and producers alike.
They risk their lives traveling through war zones and pirate-infested areas. Due to the nature of their work and constant traveling to unfamiliar places, they're prone to certain diseases and illnesses. They also have to overcome homesickness, fatigue, and loneliness as part of their life at sea.
When there's no doctor on board to tend to them, they have to train themselves for medical emergencies.
They sacrifice their social life to carry out their responsibilities at sea. They're left with no choice but to miss important birthdays, weddings, and funerals to ensure that the cargoes they carry reach their destinations on time.
These are just some of the many challenges merchant mariners have to deal with regularly. They do what they have to do. That's why they truly deserve to have a day dedicated to honoring them.
Our Veterans Need Your Support, Too
Aside from our merchant mariners, our veterans also deserve our utmost gratitude and appreciation for their invaluable service to our nation. You can honor them not just in words but also in deeds.
One simple way to do this is by donating any vehicle you can spare to us at Veteran Car Donations. When you do this, you'll be helping the disadvantaged and neglected veterans in your community overcome the challenges they're facing.
We'll have your donated vehicle auctioned off, with the proceeds delivered to reputable military and veteran nonprofit organizations that we have partnered with. These IRS-approved 501(c)(3) nonprofits are dedicated to helping veterans who are homeless and chronically unemployed as well as those suffering from service-connected disabilities and serious illnesses, including mental issues.
Thanks to your donation, our charity partners will be able to provide more deserving veterans in your area with financial aid, free quality health care, family support, housing assistance, educational scholarships, psychotherapy services, employment opportunities, and many other services.
You will also be amply rewarded for your charitable contribution. You will enjoy our fast and free pickup and towing service anywhere in the country. What's more, you'll also be entitled to receive the highest possible tax deduction in the next tax season.
However, the best reward you'll get is the joy of knowing that your donation will be used to uplift the lives of our nation's hurting heroes.
You can donate almost any type of vehicle whether still in good condition or no longer.
For more information about our vehicle donation program, you may browse through our FAQs page. Message us here or give us a call anytime through our toll-free hotline at 877-594-5822 if you have any concerns or inquiries,
Uplift Lives of Our Heroes Today!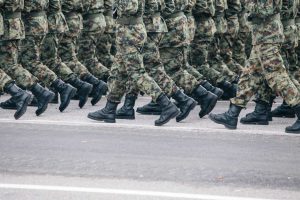 Your car donation is the best gift you can give to the hurting heroes in your community. It can help transform their lives. Call Veteran Car Donations at 877-594-5822 or fill out our secure online donation form now!