May 3, 2022
This May, Remind Yourself of the Need to Stay Mentally Healthy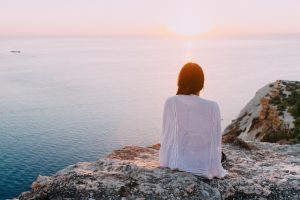 May is National Mental Health Month, a time to remind people throughout the country that they need to take good care of their mental health.
Even if you're not living with a mental illness, you need to be mindful of your mental well-being. If you've been dealing with a lot of stress lately, don't hesitate to give yourself the break you badly need. This is what National Mental Health Month is all about. Neglecting your mental health will adversely affect your overall well-being and your social life, too.
So, what should you do to ensure that you maintain a healthy mind? Here are seven tried-and-true tips:
Calm your mind.
Make it a habit to start (or end) each day with a short meditation, prayer, or any activity that can quiet your mind. Doing so can help free your mind of negative thoughts. You can also incorporate breathing and muscle relaxation exercises.
Do the things you love.
If your busy schedule is stopping you from reading a book you've long wanted to read, catching up on your favorite TV series, walking your dog, hiking, or doing just about any hobby that you enjoy, try to schedule a routine for those activities. Don't allow your work to take over your life. You deserve to be happy.  
Surround yourself with positive people.
Spending time with individuals who bring you joy and laughter is another way to keep your mind healthy. Why not set a date with them whenever you're free on the weekends? Just make sure that they're available, too!
Be kind to yourself.
Treat yourself with kindness and respect. Don't blame yourself if things don't go your way, and stay away from negative self-talk. There's no point in putting yourself down, especially when the going gets tough. Instead, build yourself up by practicing positive self-affirmation daily.
Find someone you can openly share your thoughts and feelings with.
Sharing your thoughts and feelings with someone you completely trust is always a good idea to drive those negative vibes away. Whether it's your spouse or closest friend or sibling, talking with them will help make you feel better, even if they don't have the solutions to your problems. Plus, talking to someone close to you will certainly strengthen your bonds.
Eat healthily.
Eating healthy meals isn't just good for your body — it's also good for your mind. Like the rest of your organs, your brain needs the right mix of nutrients and minerals to function properly. Oh, and don't forget to drink at least eight glasses of water every day.
Have an active lifestyle.
As with eating nutritious food, exercise benefits both your physical and mental health. Whether you're running, lifting weights, dancing, or playing any sport, you'll find yourself in high spirits after doing it. That's because physical activities release endorphins, which are our happy hormones.
Time to Reach Out to Our Struggling Veterans
National Mental Health Month is also a time to focus on our veterans. Many of those who have been deployed overseas suffer from mental health issues, including depression and post-traumatic stress disorder. As a result, living normal lives is something they struggle with.
It doesn't have to be this way though. You can help them overcome their emotional distress and turn their lives around. One simple way of doing this is by donating any vehicle you can spare to us at Veteran Car Donations. Your donation will benefit not only former U.S. service members who are grappling with mental health issues but also those who are homeless, chronically unemployed, disabled, and sick.
We'll sell your auto donation through an auction and hand over the proceeds to our veteran-focused charity partners. Like us, these IRS-certified 501(c)(3) nonprofit organizations are dedicated to helping veterans live healthy, productive, and decent lives.
Our charity partners use the funding we give to provide deserving veterans with free health care and medical treatment, psychotherapy services, financial assistance, family support, housing aid, educational scholarships, employment opportunities, and many other benefits.
The good thing about donating a vehicle to Veteran Car Donations is that you'll get amply rewarded for doing so. Not only will you get our free pickup and towing service wherever you are in the country, but you'll also qualify to receive the maximum tax deduction in the next tax season. 
However, the best reward you'll get is the immense feeling of satisfaction, knowing that your gift will help improve the living conditions of the struggling veterans and their families in your community.
You can donate not just your old car but any other type of vehicle that you may have. Check out this list of the types of vehicles we commonly accept from our donors.
You can check out our FAQs page to get to know our quick and convenient donation process and other important information you might want to know. If you have questions and concerns, feel free to call us through our 24/7 toll-free hotline at 877-594-5822 or write to us here.
Show Your Support to Our Heroes Today!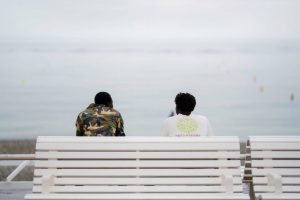 National Mental Health Month is a good time to give back to the men and women who have courageously placed their lives on the line to preserve our freedoms and keep us safe. Your car donation can mean so much to them. Call Veteran Car Donations at  877-594-5822 or fill out our secure online donation form now!