July 1, 2021
Go Outdoors and Be Active This July!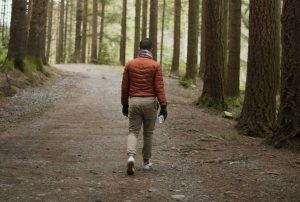 July is National Park and Recreation Month. This means 31 days of enjoying our country's parks, lakes, trails, and other recreational areas. The month-long celebration promotes our physical and mental well-being by encouraging us to step outside our homes and be active.
However, that's not the only purpose of National Park and Recreation Month. The event is also about reminding people across the country to do their part in saving our parks.
Ensure Our Parks' Sustainability with These Green Tips
Your favorite park has given you so many happy memories, and it continues to do so. Now, it's your turn to return the favor by protecting it and other parks as well.
You can help ensure the sustainability of our public parks and lands. The action you can take can be as simple as buying a reusable water bottle or supporting an environmental nonprofit that's committed to improving the health of our parks. Here are six other green tips as gathered by Veteran Car Donations.
Learn to reduce, reuse, and recycle.
You simply can't go wrong with the 3R rule if you're aiming to go green. Reduce the resources you use, reuse whenever you can, and recycle no-longer-needed items if possible.
Minimize energy consumption.
Unplug unused electronics, run full loads when doing your laundry, turn off appliances when you're not at home, and consider switching to LED lights. Not only will you help protect our environment, but you'll also be saving on your electricity bills!
Ditch your car.
Would you believe that almost 20 pounds of greenhouse gases are emitted into the air for every gallon of gas your car consumes? That's why it's much better to just walk or bike rather than drive a car whenever you're going somewhere near. Taking public transportation to work also sounds like a good idea.
Reduce water usage.
Shortening your shower by a minute or two can reduce your water usage by up to 150 gallons a month. Closing the tap while you're shaving, brushing teeth, or washing your hands can save you 300 gallons of water per month. Little things like these can make a huge difference.
Eat locally.
Eating locally grown produce not only supports sustainable businesses but also helps reduce fossil fuels used in transporting food items. How so? Well, most of the food items we eat travel an average of 1,500 km before they reach our plates.
Calculate your carbon footprint.
Calculating your carbon footprint is an important step to understanding your contribution to global warming so you can look for ways to reduce it. You can use this carbon footprint calculator from the U.S. Environmental Protection Agency (EPA).
Donating Your Old Car Can Help Our Parks, Too!
You can also help reduce the emission of carbon dioxide and other pollutants that harm our environment, including our parks and lands, by getting rid of your old and greenhouse gas-emitting vehicle.
The best and simplest way to do that is by donating that gas-guzzler to us here at Veteran Car Donations. When you do that, you'll also be supporting our former troops who are facing tough challenges in their transition to civilian life. Many of them are grappling with homelessness from extreme poverty, service-connected disabilities, chronic unemployment, and illnesses, including mental health conditions.
With your charitable gift, you can help turn their lives around.
We'll have your vehicle auctioned off. The proceeds from its sale will go directly to our veteran-focused nonprofit partners. Like us, these IRS-certified 501(c)(3) nonprofit organizations are committed to improving the living conditions of our veterans. The money will help them provide their beneficiaries with free access to quality health care, counseling and psychotherapy services, job opportunities, housing assistance, financial aid, scholarships, family support, and many other free services.
The good thing about donating to Veteran Car Donations is that you'll get amply rewarded for your charitable act. Not only will you get our free pickup and towing service, but you'll also qualify to receive a top tax deduction in the next tax season. 
The best reward you'll get, however, is the ultimate pleasure of doing something extraordinary that can help transform the lives of our nation's heroes and their families.
You can donate not just your old car but any other type of vehicle that you may have. Check out this list of the different types of vehicles we commonly accept from our donors.
We can collect your donation anywhere in the United States because our donation program covers all 50 states.
You can check out our FAQs page to get to know our quick and convenient donation process and other important details. If you have questions and concerns, feel free to call us at 877-594-5822 or leave us a message here.
Take Part in a Life-Changing Cause Today!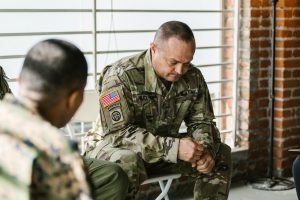 Make this year's National Park and Recreation Month a special one by donating an unneeded clunker for the benefit of our retired service members. Call Veteran Car Donations at 877-594-5822 or fill out our online donation form now!