November 15, 2019
National Philanthropy Day: A Time for Selfless Giving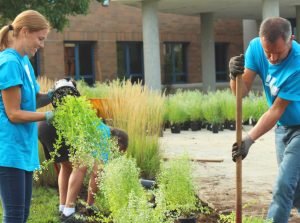 November 15 is the perfect day for us to lend a helping hand to the needy folks around us. It's National Philanthropy Day!
Started by the Association of Fundraising Professionals (AFP) in 1986, this annual event seeks to recognize those among us who have shown their altruistic nature through their acts of giving, volunteering, or simply offering assistance. This day serves as a reminder that every one of us can make a difference and help transform the lives of the needy by making even the littlest gestures.
On this day, charities and foundations, as well as our nation's philanthropists and humanitarian leaders, will be honored for their selfless charitable acts. Expect various AFP chapters to host award ceremonies, gatherings, and luncheons to celebrate the occasion in their respective cities. Likewise, expect schools to hold special lectures that highlight the works of renowned philanthropists to inspire students to get involved in philanthropic activities even at their young age.
How You Can Support a Worthy Cause
There are numerous ways to become a local hero in your community. It can be as simple as finding time to visit a sick neighbor at their home or spending some time at a senior care center to bring cheer to the elderly. Keep in mind that philanthropy doesn't always have to involve giving money or material donations.
Here are 10 ideas on how you can meaningfully observe National Philanthropy Day and spread priceless happiness to those in need:
Volunteer at a local shelter or food drive.
Donate your old but clean and still wearable clothes to the homeless.
Offer to help your elderly neighbor with yard work.
Hold the door for the person behind you.
Help an elderly person cross the street.
Take part in a noble advocacy by promoting its cause on social media.
Lend an ear to any troubled person you know.
Visit sick kids, entertain and give them toys.
Donate to charity.
Show your support to nonprofit organizations by posting messages about them online.
It's Time to Give Back to Our Former Troops!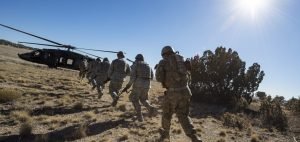 Among those who badly need our support are the brave men and women who placed their lives on the line to defend our freedoms and keep all of us protected. Many of these veterans are suffering from service-connected disabilities, physical and mental health problems, inability to find jobs, and homelessness due to poverty and lack of support.
In partnership with reputable IRS-approved 501(c)(3) nonprofit organizations, we at Veteran Car Donations work tirelessly to ensure that our nation's heroes are able to experience a smooth transition to civilian life.
You can help support our cause by simply donating an old vehicle that you no longer need. We'll sell your donated vehicle via auction and use the proceeds to support the programs of our charity partners. Through these programs, the deserving veterans in your community get to receive essential medical care, mortgage-free and specially adapted homes, mental health services, employment opportunities, job training, education scholarships, and many other benefits.
In return for your charitable contribution, you will receive a set of rewards including a 100% tax-deductible receipt. You can use this to substantially trim your tax bill in the next tax season. Moreover, you'll also get to enjoy our free pickup and towing services and our quick, convenient, and no-paperwork donation process.
It doesn't matter if you're donating a vehicle that's no longer in good running condition or has some minor defects. We'll still accept it. You can actually donate to us nearly all kinds and types of vehicles regardless of their age and condition. You can also make your donation wherever you are in the United States since we have vehicle donation programs in all 50 states.
To get started, you only need to fill out our online donation form or call us at 877-594-5822 and we'll handle everything else for you – including the free pickup and towing of your vehicle and the processing of all paperwork to enable you to receive a top tax deduction.
If you have questions about our vehicle donation program, feel free to send us a message online or call us at our toll-free hotline. For more information, visit our FAQs page.
Be a Philanthropist Today
Make this year's National Philanthropy Day the most memorable one yet for you. Call us at 877-594-5822 and uplift the lives of the struggling veterans in your area with your car donation!