September 18, 2020
Honor Our Nation's POWs and Missing Soldiers on September 18th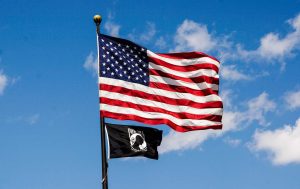 On September 18th, the nation honors American prisoners of war (POWs) and those who went missing in action (MIA) during the wars that the United States fought in recent history. It's National POW/MIA Recognition Day.
Taking place every third Friday in September of each year, the day reminds all Americans to remember the sacrifices made and services rendered by these gallant men and women. It also encourages us to reach out to their families and bring them comfort.
Thousands of our POWs endured decades of incarceration in foreign lands. Although some of them were able to make it back home, others remained locked up in jail, with some eventually spending their last days there. As if that's not terrible enough, we have thousands of combatants who went MIA during their missions overseas.
Despite numerous efforts to search for these missing soldiers, they were never found. In 1979, Congress passed resolutions to establish the National POW/MIA Recognition Day. The move was made possible after affected families of soldiers who fought in the Vietnam War pushed for full accountability.
The POW/MIA Flag
On this special day, military installations across the United States will fly the National League of Families' POW/MIA flag. The flag was designed in black and white to symbolize sorrow and hope, with a disk showing the silhouette of a prisoner of war before a guard tower and barbed wire. "POW/MIA" appears above the silhouette and the words "You Are Not Forgotten" appear below.
Newt Heisley, the man responsible for the flag's creation, drew inspiration after imagining what life was like for those who were trapped behind barbed wire fences on foreign lands. The silhouette of the man in the flag is believed to be his son who was medically discharged from the military.
Besides major military installations, the flag can also be found at the White House, the Capitol, the Vietnam Veterans Memorial, and the Korean War Veterans Memorial, as well as in national cemeteries and government buildings.
The Statistics
If you're wondering why National POW/MIA Recognition Day was created, these staggering numbers might just answer your question.
POW numbers according to a Congressional Research Service report:
World War II: 130,201 were imprisoned and 14,072 of them died.
Korean War: 7,140 were imprisoned and 2,701 of them died.
Vietnam War: 725 were imprisoned and 64 of them died.
Other conflicts: 37 have been imprisoned since 1991.
As for service members who fought in wars, 83,114 are still missing, as reported by the Defense POW/MIA Accounting Agency. Its report states that 75% of these MIAs might be somewhere in the Asia-Pacific, while over 41,000 have been presumed lost at sea. Here's the breakdown:
World War II: 73,515
Korean War: 7,841
Vietnam War: 1,626
Cold War: 126
Other conflicts: 6
National POW/MIA Recognition Day Observance
Each year, certain states organize veteran rallies to celebrate this movement. Both the U.S. and POW/MIA flags are flown to pay respects to the lost soldiers and their loved ones. Churches and religious organizations hold candlelight vigils and prayer meetings to show their support.
Posters of the event are displayed in universities and college campuses to raise awareness. The Vietnam Veterans Memorial Fund, along with the National League of POW/MIA Families, honors our lost soldiers by hosting a Candle Remembrance at the Vietnam Memorial.
It's Also a Day to Show Gratitude to Our Vets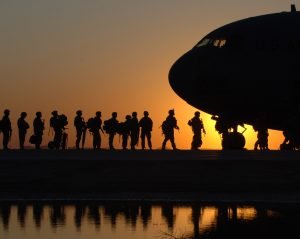 While National POW/MIA Recognition Day is all about remembering our nation's POWs and missing soldiers, it's also the perfect opportunity to extend your hand and show your gratitude and appreciation to our veterans — those men and women who fought for us and risked their lives to defend our freedoms and protect our security. Sadly, many of them are living miserable lives, living on the streets as homeless people and struggling to find jobs. They're burdened by their service-connected disabilities and illnesses, including mental health issues, and suffering from lack of support.
The good news is that you can easily play a part in turning their lives around. All you have to do is to donate your old and unwanted car to us at Veteran Car Donations.
When you do so, we'll auction off your donation and use the proceeds to support the critical programs and services of our veteran-focused nonprofit partners. These IRS-approved 501(c)3 nonprofits use the funding they get from us to provide their beneficiaries with free quality health care, financial aid, housing assistance, employment opportunities, family support, educational scholarships, psychotherapy services, and many other benefits.
In exchange for your generous contribution, we'll mail to you your sold vehicle's tax-deductible sales receipt within 30 days after the sale of your car. You'll need this receipt to claim your tax deduction in the next tax season.
You will also benefit from our free vehicle removal, which is available in all parts of the U.S. You can donate almost any type of vehicle. In most cases, we accept even vehicles that are no longer in good condition.
If you have any questions or concerns, feel free to call us anytime at 877-594-5822. You may also leave us a message here. We'll respond to you as soon as we can.
Help Our Heroes Today
Make this National POW/MIA Recognition Day this September 18th the most unforgettable one yet for you and our heroes. Call Veteran Car Donations at 877-594-5822 or fill out our online donation form to offer your car for donation now!