June 1, 2022
Spread Love with Kind Words!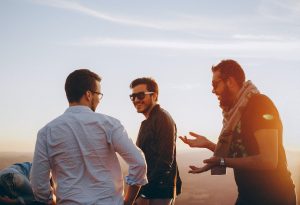 "If you don't have anything nice to say, don't say anything at all." Remember when your folks would constantly remind you of this when you were still a child?
Now that you're a grownup, or maybe even a parent yourself, you now understand in all likelihood the reason behind that oft-repeated advice. Indeed, words are powerful. They can uplift or destroy a person. They can positively impact lives or tear someone apart. That's why we should always think first before speaking.
With all the troubles happening in our world, there should be no place for mean words that could only make things worse. Imagine how it would be if all of us make an effort to say something nice things to the people around us. For sure, our world would be a much, much better place to live in.
National Say Something Nice Day on the first of June should have reminded us of the need to spread love around us through positive words. Here are four simple ways of doing that:
Greet everyone you meet.
Every day, greet all the people you bump into. A warm "good morning," "hello," or "hi" paired with a genuine smile may be enough to make their day. 
Compliment a stranger.
Anyone is bound to feel great after receiving sincere praise, even if it comes from a person they've just met. Put an instant smile on a stranger's face by complimenting them. It's that easy!
Thank someone for being there for you.
Expressions such as "I'm extremely grateful to have you as a friend" or "I appreciate you for helping me whenever I needed someone" can instantaneously touch the hearts of people anywhere. Whether the person is a neighbor who would help you out with your chores whenever you're busy or a co-worker who would give you productivity tips every now and then, let them know how you truly admire them.
Recognize an aspect of someone's personality.
It would seem that each person has one trait that stands out, one that sets them apart from others. Let's say you have a friend who always puts others first before their own needs or a friend who's good at comforting others. Recognize them by mentioning how much you appreciate their generosity and kindness.
Why Only Say Something Nice When You Can Also Do Something Nice?
While positive words can brighten up our day, nothing compares to doing something that can uplift lives. So, aside from saying something nice, why not also do something nice to someone deserving of the deed?
One simple way to do that is by donating an unwanted vehicle to us at Veteran Car Donations for the benefit of the underserved and struggling former service members in your community.
We'll put your auto up for auction, with the proceeds going to our veteran-focused nonprofit partners. Just like us, these IRS-certified 501(c)(3) nonprofit organizations are dedicated to improving the lives of our veterans who have become impoverished and homeless, those who are chronically unemployed, and those suffering from service-connected disabilities as well as serious illnesses, including mental health conditions.
Our charity partners use the funding we give them to provide their beneficiaries with free quality health care, financial aid, housing assistance, employment opportunities, family support, educational scholarships, psychotherapy services, and many other life-transforming benefits.
Donating to us is not only stress-free but highly rewarding as well. Your charitable contribution will entitle you to claim the highest possible tax deduction in the next tax season.
You will also receive free professional towing service from us. Don't worry if you're not located in a major city — we can collect your donation wherever you are since our vehicle donation program covers the entire country.
Aside from the material rewards, nothing will beat the uplifting sense of fulfillment you'll experience, knowing that your donation will help transform the lives of the suffering veterans and their families in your community.
We accept almost all vehicle types regardless of their age or condition. Whether you're donating a car that still looks new or one that's already rusty, we'll be happy to accept it.
Our donation process is easy, quick, and convenient. All you have to do is contact us by phone or online. You'll be done in just a few minutes and you don't even have to leave the comfort of your home.
For more information regarding our organization and our quick and easy vehicle donation process, head over to our FAQs page. If you have any concerns or inquiries, feel free to call us through our 24/7 toll-free hotline at 877-594-5822 or message us here.
It's Your Turn to Be a Hero to Our Nation's Hurting Heroes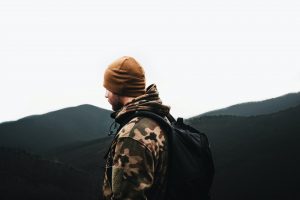 After honorably serving our nation, protecting us from harm and safeguarding our freedoms, our veterans deserve to experience a decent and satisfying life. You can help make that happen with a vehicle donation to us. Call Veteran Car Donations at 877-594-5822 or fill out our secure online donation form now!