August 5, 2018
National Simplify Your Life Week: How to Have a Simple yet More Fulfilling Life
Did you know that the first week of August is celebrated as National Simplify Your Life Week? It's like the idea of spring cleaning, but it is more than just getting rid of the physical clutter.
Simplifying your life is meant to encourage people to look at their lifestyles and realize that to further enjoy life they must be able to eliminate things that keep them away from being genuinely happy. Not everyone can do that in an instant, but it's achievable if done slowly.
Simplifying your life can be intimidating at first. There is no perfect formula to get this done. Everyone is distracted in various ways, so here are some ideas to get you started:
Take care of your personal life.
This is one way you can celebrate National Simplify Your Life Week. Take time and focus on a certain issue you are grappling with and come up with a simple solution. There's no need to rush in making a decision, but it is important that you remain calm while thinking about it.
It is very easy for you to overextend yourself in trying to help others. This National Simplify Your Life Week, learn to say "no" on certain things that can wait, even if those requests come from your friends or family. Learn to help yourself first sometimes.
Limit what you allow into your life.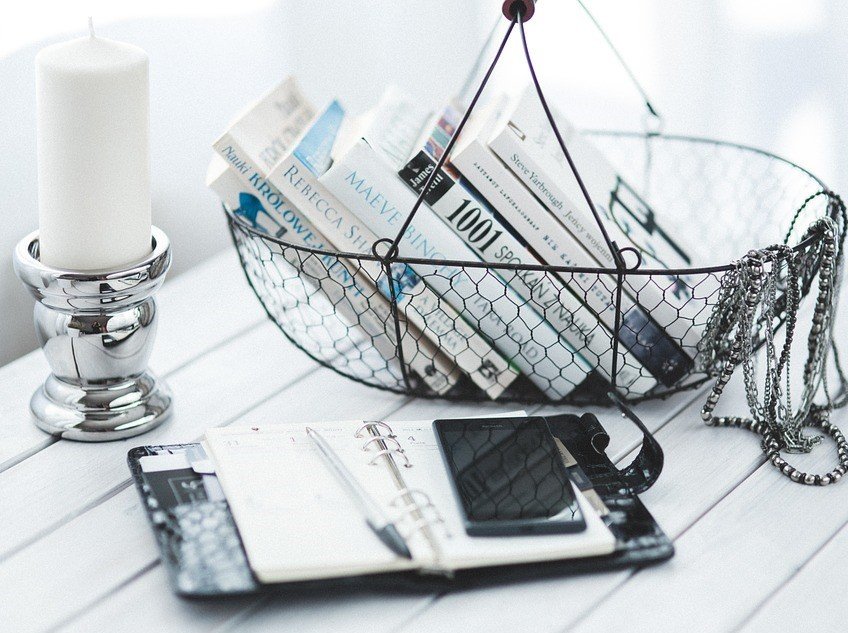 We tend to treat life like there's no more tomorrow as we take everything in. Start to limit what you allow into your life and stop wasting time on unimportant things. Keep those that excite you or make you happy and eliminate those that stress you.
Many of us already know the things that we need to keep and those that we need to give up to have a simpler life. It is actually the process of getting rid of the negatives in our life that makes us nervous, compelling us to step back. This National Simplify Your Life Week, take the baby steps one at a time towards a simple but more fulfilling life.
Simplify Your Life by Donating an Unneeded Car
One of the things we can give up to simplify our life is to dispose of our old and unwanted car. You need not suffer the aggravation of keeping something that's only causing you trouble when you can simply get rid of it in the best way possible: by donating that unwanted car to a reputable charity organization that supports a worthy cause.
Supporting our struggling veterans, who are our nation's living yet unsung heroes, is one such worthy cause. If you decide to donate your unneeded vehicle to us at Veteran Car Donations, you can be certain that your donation will be used solely to improve the living conditions of destitute veterans and their families.
It's only fitting to show generosity and compassion to our veterans if we take it to heart what these former servicemen and women have done to safeguard our freedoms and protect our nation's security. They risked their lives and endured enormous sacrifices to ensure our safety and liberty.
Now that their fighting days are over, they continue to struggle against poverty due to inability to find suitable jobs and lack of support. Some are grappling with health issues, including those with service-connected physical disabilities and untreated mental disorders. Some have become so impoverished that they've lost their homes and joined our country's homeless population. You can find them on our streets and sidewalks begging for alms just to survive.
You can help ease their plight and give them the opportunity to live decent and self-sufficient lives by donating a car or any other type of vehicle to us at Veteran Car Donations. We will turn your donated vehicle into a source of funds, which will be used to provide our heroes with housing support, medical and financial assistance, skills training, education, job opportunities, grief counseling and therapy, and many more.
To know more about Veteran Car Donations and our donations process, feel free to call our toll-free 24/7 hotline 877-594-5822. You can also visit our FAQ's page or contact us online. You can make your car donation by either filling out our online donation form or calling us. We accept vehicle donations anywhere in the United States since we have car donation programs in all 50 states.
Great Rewards Await You!
Let's simplify our lives and provide a better life for our veterans on National Simplify Your Life Week. You can do both at the same time by donating to us a vehicle that's only clogging your garage. Call us at 877-594-5822 and get maximized tax deductions, free towing services, and other great rewards for your vehicle donations!