January 7, 2022
Educate Yourself About Modern-Day Slavery This January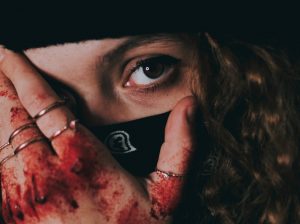 Since human trafficking is a crime that knows no borders, it endangers the lives of millions of people across the globe. This is a multi-billion-dollar form of organized crime with domestic and international networks.
Although slavery and involuntary servitude are officially outlawed in our country, human trafficking networks continue to make victims out of men, women, and children of all ages.
For this reason, President Barack Obama proclaimed January as National Slavery and Human Trafficking Prevention Month in 2010 to raise the profile of the issue. Since then, 11 presidential proclamations have followed. 
Veteran Car Donations invites you to do your part in combating modern slavery by educating yourself about this ongoing global tragedy.
Answers to the Common Questions Asked About Human Trafficking
Human trafficking is a form of modern-day slavery that represents a serious threat to international peace and security. Besides undermining the rule of law, it robs millions of children and adults of their dignity and freedom. Traffickers capitalize on conflict, natural disasters, and even pandemics to exploit the vulnerable.
The first step to putting an end to modern slavery is to learn more about it. In this light, Veteran Car Donations shares five frequently asked questions about human trafficking:
What is human trafficking?
Human trafficking refers to the illegal practice of trading in people of all genders, ages, and backgrounds and exploiting them for profit. Human traffickers take advantage of vulnerable and desperate individuals who are seeking a better life. They use fraud, abduction, coercion, deception, blackmail, and violence to enslave their victims and put them into situations with no way out.
What industries does human trafficking affect?
Human trafficking is prevalent in industries and economic sectors that include agriculture, horticulture, garment, textile, construction, restaurants, catering, domestic work, entertainment, and sex. Trafficked persons are forced to live in fear of violence while working in inhumane conditions without pay or inadequate salary. Some of them are even forced or tricked into having their organs removed.
Who are the culprits of human trafficking?
In most cases, the culprits of human trafficking are former victims of this crime. They assume the role of the perpetrator as a way to escape their own victimization. According to research, offenders are predominantly female. Additionally, trafficking is usually carried out by individuals who share the same nationality as their victims.
Who are the victims of human trafficking?
Trafficked individuals can be men, women, adults, children, U.S. citizens, or foreign nationals. Although anyone can be a victim, undocumented migrants, runaways and at-risk youth, and members of oppressed or marginalized groups are especially vulnerable to human trafficking. The organized networks behind this lucrative crime typically target these populations because of their vulnerability to their recruitment tactics and systems of control.
What if the victim consents?
A trafficked person's consent automatically becomes irrelevant when the means of human trafficking are used. When it comes to child trafficking, the child's consent remains irrelevant even if trafficking means aren't used.
Do Something Impactful for the Veterans in Your Community
Desperate people resort to desperate measures to attain a better quality of life. As a result, they become vulnerable to exploitation.
Unfortunately, even some of our former military servicemen and servicewomen have become vulnerable to exploitation because of the tough challenges they're facing. They include the veterans in your area who are struggling with homelessness, unemployment, disabilities, and illnesses, including mental health conditions.
You can extend them a helping hand by simply donating any type of vehicle you no longer need to us at Veteran Car Donations.
Our team will sell your donated vehicle through an auction and use the proceeds to support the life improvement programs for veterans of our IRS-approved 501(c)(3) nonprofit partners. Thus, with your help, deserving vets can have access to financial assistance, healthcare benefits, psychotherapy services, family support, housing assistance, scholarships, employment opportunities, and many other benefits.
We'll pick up your auto donation for free no matter where it's parked in the country. We'll also send you by mail the 100% tax-deductible sales receipt of your car days after it gets sold. With this receipt, you can claim the highest possible tax deduction in the next tax-filing season.
However, the best reward you'll get is the immense feeling of satisfaction, knowing that your gift will help improve the living conditions of the suffering veterans in your area.
You can donate not just your old car but any other type of vehicle that you may have. Check out this list of the different types of vehicles we commonly accept from our donors.
We can collect your donation anywhere you are in the United States — be it in a major city, suburb, or small town. It's because our donation program covers all 50 states plus the District of Columbia.
Check out our FAQs page to get to know our quick and convenient donation process and other details. If you have questions and concerns, feel free to call us at 877-594-5822 or leave us a message here.
Transform the Lives of Our Hurting Heroes Today!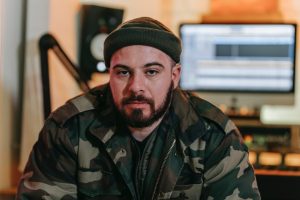 The unwanted piece of machinery that's just taking up space in your garage can transform the lives of the neglected veterans residing in your community. They are our nation's unsung heroes who are truly deserving of your kindness and generosity. Call Veteran Car Donations at 877-594-5822 or fill out our online donation form now!