January 3, 2022
Exercise Your Democratic Rights!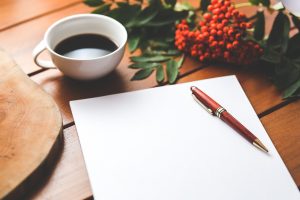 The United States Congress makes laws honed by legislative debates and compromises. Besides holding hearings as part of the legislative process, members of Congress — 100 senators (two from each state) and 435 voting members of the House of Representatives — oversee the Executive branch and represent the voice of the people as well as the states in the federal government.
Since your member of Congress has been elected to serve you and your community, they care about the issues that matter to you. In fact, 96% of congressional aides have confirmed that if a member of Congress was undecided on a certain issue, personalized letters from their constituents would influence their decision.
In observance of National Write to Congress Day on January 3rd, Veteran Car Donations urges you to exercise your democratic rights by airing your most important concerns to your member of Congress through a letter.
How Best to Write Your Congress Representative
Writing a concise and well-thought-out letter to your state or strict representative can have a tremendous impact on the shaping of laws and regulations that may directly affect your life and those of the people around you. However, with hundreds of letters flooding the mailboxes of our Congress members each day, how can yours stand out from the rest? Check out these tips for writing an effective letter to a member of Congress representing your state or district.
Be specific.
Being specific and concise is the best way to go. You should be clear on the issue you'd want them to address. After identifying yourself as their constituent, be sure to state your reason for writing in the first sentence of your letter. If you're commenting on a specific legislation bill, make sure to cite the bill's legislation number.
Be personal.
Once you've referred to the legislation by name and number, summarize its purpose and state your views. Tying the issue to your personal experience or expertise can have a significant impact on how you convey your message. However, if you don't have a personal story that relates to the legislation, you can explain the importance of the issue to your district or state or the nation at large.
Be courteous.
Although personalizing the issue is an excellent way to describe how it affects your life, you should also be polite, respectful, and considerate to your Congress representative. You'd want to steer clear of personal attacks, threats, and uncalled-for political demands.
Be constructive.
You can't expect to influence your Congress representative regarding a legislative issue if you're not constructive about it. Be positive when you're offering recommendations about how you'd want your representative in Congress to address your concerns.
Be appreciative.
Don't forget to thank your Congress representative for their attention. If they vote your way, send them a thank-you letter to express your appreciation.
Make a Difference in the Lives of Our Struggling Veterans
You can potentially make a difference in your community when you write to Congress. Your views can shape legislation that will impact your life and those of the people around you.
Another way you can make your mark in your area is by reaching out to the struggling veterans and their families living there. One simple way of doing that is by donating any type of unwanted vehicle to us at Veteran Car Donations.
We'll auction off your vehicle and use the proceeds to support the veteran-focused programs of our IRS-approved 501(c)(3) nonprofit partners. These nonprofits use the funding we give to improve the lives of our former service members who are suffering from homelessness, unemployment, disabilities, and illnesses, including mental health conditions. They provide deserving veterans with financial assistance, healthcare benefits, psychotherapy services, family support, housing assistance, scholarships, employment opportunities, and many other benefits.
In return, your gift will entitle you to receive the maximum tax deduction in the next tax season. You will also get free towing service from us in whatever place in the country you're making your donation.
Best of all, you'll experience the priceless joy of knowing that you're giving back to those who've risked their lives to honorably serve our country.
If you have any questions or concerns, feel free to call us anytime through our toll-free hotline at 877-594-5822 or you may message us here. Check out our FAQs page for more information on our donation program, including our quick, simple, and convenient donation process.
Touch the Lives of Our Nation's Heroes Today!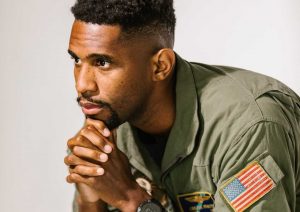 If you're ready to part ways with your old faithful to help provide for the needs of disadvantaged and neglected veterans in your community, go ahead and call Veteran Car Donations at 877-594-5822 or fill out our online donation form now!