January 31, 2020
Enjoy These Virtual Fun Activities with Your Family and Friends on New Year's Eve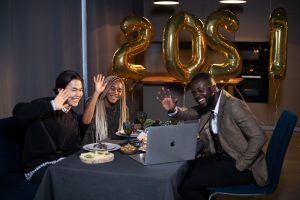 New Year's Eve celebrations have always been joyous occasions. However, the upcoming welcome to the New Year will probably not be as joyful for many of us.
2020 has been a wild ride for everyone around the world. A year ago, many expected exciting surprises to unfold with the start of a new decade. No one probably anticipated the kind of fearsome surprise that shocked the world when the COVID-19 pandemic began infecting millions of people and claiming the lives of hundreds of thousands. As a result, the world came to a screeching halt and many of us hunkered down in our homes for the better part of the year.
Slowly, we've adjusted to the new normal, going on with our lives despite the continuing pandemic. We've made adjustments to how we work, travel, and celebrate holidays, birthdays, and other special occasions.
Expect New Year's Eve celebrations this year to look a lot different compared to previous years'. There would be no big parties, everyone would still be wearing masks, and social distancing would replace socializing.
Still, it doesn't mean that we'd have to begin the New Year with no celebration at all. There are still lots of fun things we can do, even with the new safety protocols we have to follow in celebrating the holiday.
Take a look at these entertaining activities that you can do virtually on New Year's Eve:
Do a virtual New Year's Eve countdown.
Even though you can't be with some family members and friends in person during the New Year's Eve countdown, you can still do it virtually. Jump on a video calling platform where you can hold a large virtual gathering (try Zoom, Skype, or Google Hangouts) around 10 minutes before the clock strikes midnight. Have everyone take out a glass of champagne and do the countdown together.
Share goodie bags!
You and other virtual party participants can send each other meals, champagne, and other goodies ahead of time. Instruct the participants to box or wrap the items they're sending so that their receivers won't know the contents of the boxes. During the virtual party, have everyone take out their goodie boxes and open them together.
Hold a themed virtual New Year's party.
Being at home doesn't mean we can't dress up. Set a theme for the virtual party you're holding and have everyone dress to impress. You can even give a prize to the person who would receive the majority votes as the best dressed.
Begin the New Year with an Act of Kindness
As we close another year and another chapter in our lives, how about welcoming the New Year with an act of kindness? One way to do this is by donating your extra vehicle to us at Veteran Car Donations for the benefit of the impoverished and suffering veterans in your community. These are our former servicemen and servicewomen who have become homeless due to lack of support and inability to find jobs. They are those with service-connected disabilities and illnesses, including untreated mental health conditions.
Once we receive your vehicle donation, we'll put it up for auction, with the proceeds going to our veteran-focused nonprofit partners. These IRS-certified 501(c)(3) nonprofit organizations use the funding that we give them to provide their veteran beneficiaries with quality healthcare, financial aid, housing assistance, employment opportunities, mentoring, family support, educational scholarships, psychotherapy services, and many other benefits.
The good thing about donating to us is that you'll get amply rewarded for your charitable act. Not only will you get our free pickup and towing service, but you'll also qualify to receive a top tax deduction in the next tax season. 
However, the best reward you'll get is the immense feeling of satisfaction, knowing that your gift will help improve the living conditions of the neglected veterans in your community.
You can donate not just your old car but any other type of vehicle that you may have. Check out this list of the types of vehicles we commonly accept from our donors.
We can collect your donation anywhere in the United States. It's because our donation program covers all 50 states.
You can check out our FAQs page to get to know our quick and convenient donation process and other details. If you have questions and concerns, feel free to call us at 877-594-5822 or write to us here.
Give Our Heroes New Hopes This New Year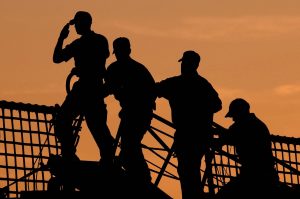 While planning your virtual New Year's Eve celebration with your family and friends, spare a thought for the struggling veterans in your community. Your car donation would surely gladden their hearts and give them new hopes of finally getting the opportunities that would enable them to live decent lives. Call Veteran Car Donations at 877-594-5822 or fill out our online donation form now!