November 26, 2020
Celebrate the Holiday Differently This November 26th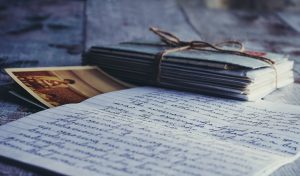 For many Americans, Thanksgiving is one of the rare times when families get together to share a scrumptious feast while enjoying each other's company. It's also the perfect moment to express our thanks to God for the blessings we've received and for keeping our loved ones safe and sound. This year, the holiday falls on the 26th of November.
If preparing the traditional turkey dinner or watching the Macy's Day Parade no longer excites you, then it's time to spice things up by starting a new Thanksgiving tradition with the fambam.
You're not alone in your longing for something new and meaningful to do on Thanksgiving. Many folks have already deviated from the norm and come up with their own special ways of celebrating the holiday while staying true to its essence.
We've put together a list of 5 non-traditional ways to celebrate Thanksgiving with your loved ones. Take a look below: 
Celebrate everyone's birthdays.
If Thanksgiving is the only time you and your relatives see each other, you better use it as an opportunity to celebrate everyone's birthdays. Prepare mini cakes, have everyone blow their candles, and belt out "Happy Birthday" together. That way, everybody gets the chance to spend their special day as a family.   
Have a potluck.
It's no question that hosting a lavish meal can cost a fortune. If you're on a tight budget, the best alternative is to invite your guests over to bring their own dishes. Not only will it save you big bucks and a copious amount of time, but it's a great way for everyone to share their best dishes.
Express your gratitude through letters.
Ask your friends and family to write a note of thanks to anyone who has made a difference in their lives this year. After dinner, hand out empty thank-you cards to your guests. Let them write whatever is on their mind, including the physical address of the person who is the subject of their missive. Collect them once everybody's done. Be sure to mail the cards to their respective addresses on Black Friday.
Repay the favor.
One of the best ways to thank someone who has helped you is by helping them in return. Whether they're your neighbor or a close pal, show them that you believe in good karma by volunteering to perform their household chores or running an errand. You might even want to surprise them with a box of cake on their doorstep.
Offer food to homeless persons.
While you're really lucky to have a comfortable place to call home, countless less fortunate individuals are living on city sidewalks with nothing to eat. Look for them in your area and give them bags of food either bought from a restaurant or something you cooked yourself. If you can, spare a few minutes to sit and talk with them.
Give Our Vets a Reason to Be Extremely Grateful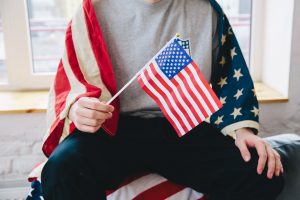 Let this year's Thanksgiving be the most unforgettable one for the suffering veterans in your community. Instead of celebrating the holiday with their families at home, not a few of them are hunched shivering on street corners and sidewalks, begging for money and food just to survive.
These are some of our vets who are unable to find decent jobs to support themselves and their families. Some of them are burdened with service-connected disabilities and mental health issues, making life even much harder to live.
It's truly heartbreaking to learn that their lives have turned out this way after having sacrificed a lot and risked their lives while serving our nation.
You can help them get back on their feet. All you have to do is donate any old and unwanted vehicle you have to Veteran Car Donations. By auctioning off that vehicle, we'll convert it into a life-transforming instrument for the destitute vets in your local area.
Proceeds from the sale of your auto donation will go directly to our veteran-focused nonprofit partners. Like us, they are also committed to improving the living conditions of our veterans.
The money will help them render more services to more deserving veterans. These services include providing them and their families with free access to quality health care, counseling and psychotherapy services, job opportunities, housing assistance, financial aid, scholarships, and family support.
As our way of showing gratitude for your gift, we'll mail you your 100% tax-deductible sales receipt. This will entitle you to receive the maximum tax deduction based on your vehicle's selling price or value.
We'll also be hauling your vehicle away without charging you a single dollar.
However, the best reward you'll get is the priceless feeling of satisfaction, knowing that your act of charity will help uplift the lives of our neglected and suffering heroes.
We take almost all types of vehicles, including those that are barely running and with damaged parts. As long as the car you're donating is not stolen or abandoned, we wouldn't have a problem in accepting it.
There's also no problem as far as your location is concerned. We can collect your donation wherever you are located in the country since our vehicle donation program covers the entire United States.
For more information regarding our donation program, you may visit our FAQs page. If you have any questions or concerns, feel free to reach us anytime at 877-594-5822. You may also leave us a message here.
Make Our Heroes' Dreams Come True This Thanksgiving
All our veterans want is to be able to live a normal life once again. You can help make that happen this Thanksgiving with a vehicle donation to Veteran Car Donations. Call us at 877-594-5822 or fill out our online donation form now!