October 24, 2019
October 24, United Nations Day: How You Can Celebrate the Global Event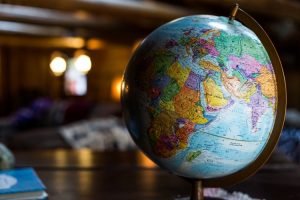 Over the past decades, the United Nations has been playing a key role in uniting countries to work together to promote human rights and achieve world peace. The global organization has been encouraging everybody in all parts of the world to help one another despite coming from different nationalities. Presently, there are 193 member countries of the U.N. – almost all nations of the world!
The United Nations was created on October 24, 1945, right after World War II, when 51 countries agreed to form a world body tasked to promote peace and cooperation around the world. Two years later, the U.N. declared October 24 of each year as United Nations Day. The event was to be observed by all member countries. Themes for the international holiday vary each year.
On this special day, governments and schools around the world hold significant events in honor of the organization. There would be big ceremonies, exhibits, and discussions highlighting the U.N.'s contributions. A concert is usually held at the U.N. headquarters in New York, where traditional music of the member countries is played.
Many schools all over the globe participate by hosting cultural performances, which normally include dances and reenactments of historical events. Food exhibits that showcase the trademark flavors of different countries are also popular during this day. In some countries, schools would have their students and teachers dressed up in the traditional costumes of various nations.
How You Can Celebrate United Nations Day
Whether you're American, Asian, or African, one of the easiest ways to celebrate U.N. Day is by learning more about your country's history and cultural practices. By that, we mean the lesser-known facts that you weren't able to read about in your high school textbooks. If you got time, visit your local library or perhaps watch a documentary to expand your historical knowledge.
You might also want to acquaint yourself with another culture that has always fascinated you. You'll easily find lots of resources online. Just make sure that they're the reliable ones. Better yet, strike a conversation with someone from a different race, ask about their traditions, and maybe even form a friendship with them.
Let's Unite to Support Our Former Military Members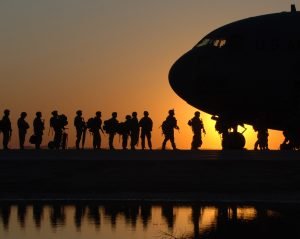 How about celebrating United Nations Day with a charitable deed for the benefit of our country's brave heroes? All it takes is a simple vehicle donation to Veteran Car Donations. By giving away that old car of yours, you make it possible for the struggling veterans in your community together with their families to enjoy civilian life once again.
With everything our vets have done to defend our freedoms and protect our nation's security, donating a vehicle you no longer need is the least you can do to thank them. By doing so, you allow them to receive vital support in the form of job training, scholarships, tutoring, adaptive housing, and access to medical assistance. There's no doubt that you'll make a meaningful impact on their lives.
Our donation process only involves three quick steps: You call u; we tow your car away for free, and you receive your 100% tax-deductible receipt from us. That's how simple it is to positively change lives with your vehicle!
For more details, you can check out our FAQs page or you can contact us online if you have certain questions in mind.
Are you ready to show our veterans how much you appreciate their service? Fill out our online donation form or call us at 877-594-5822 now! It doesn't matter if you're donating a vehicle that's no longer in tiptop shape because we accept nearly all kinds and types of vehicles regardless of their age and condition. You can also make your donation wherever you are in the United States since we have vehicle donation programs in all 50 states.
Show Our Veterans They're Not Forgotten
To celebrate United Nations' Day, let's show our nation's heroes that they're definitely not forgotten. Call us at 877-594-5822 and help us transform their lives with your car donation!