October 26, 2020
7 Podcasts Veterans Should Know About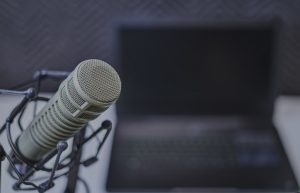 Are you looking for a compelling podcast to help you or a loved one who recently separated from the service? You have come to the right place!
We have compiled a list of military podcasts that aim to inspire and entertain veterans, particularly recently discharged troops. From shows that focus on helping vets succeed in their civilian careers to interviews with former service members, here are seven podcasts you need to listen to:
If you love hearing personal stories narrated by veterans themselves, you'll definitely enjoy Veterans Chronicles. This hour-long show features interviews with eyewitnesses of the memorable and tragic battles fought in history, including D-Day in Europe, Vietnam, Iraq, and Afghanistan. Veterans Chronicles is history told from the perspective of those who were there. You'll also find yourself listening to archival recordings.
This weekly podcast provides listeners with the latest news on military and veterans benefits. Topics range from VA loans to VA disability claims, to military pay and benefits, to military pensions. The site also offers a full-length article for each episode, which you can freely print for future use.
A veteran-owned management consulting, corporate training and development, and media company, Mentors for Military airs a podcast where real people with military experience share real stories to motivate their audience. They offer advice about day-to-day living and what you can do to grow as individuals after serving in the army.
Dr. Mike Simpson, former Special Forces operator and expert on combat trauma and combat sports medicine, hosts this self-improvement podcast with the goal of awakening the "warrior mindset" of his listeners. With more than 30 years of military experience, Simpson has made it clear that he lives to help people overcome the battles they're faced with.
U.S. Marine Corps veteran Chris Albert guides listeners on how they can live their best lives using various strategies and ideas he learned during his time in the military. Starting out as a program to help raise awareness on veteran suicide, this podcast has grown over time, covering many other important topics. Every week, special guests are invited to discuss their fields of expertise, such as mental health, nutrition, fitness, and business.
Beyond the Uniform features over 300 interviews with vets who are now working in the civilian sector. These retired military members talk about their struggles in their careers and their transitioning phase. They also offer tips on how their fellow veterans can thrive as employees, managers, or business owners.
Past and present U.S. soldiers who are looking for a more laidback discussion on issues revolving the military may want to tune in to Veterans Cafe. The podcast is hosted by married couple Wes and Tracy, both of whom have served.
Give Back to Our Brave Men and Women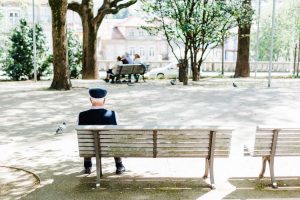 We at Veteran Car Donations would like to invite you to take part in our mission to transform the lives of our nation's heroes. They're the veterans who are now struggling with poverty, unemployment, mental health problems, disabilities, and homelessness.
By donating to us any vehicle you no longer need, you'll be helping them overcome the challenges they face and eventually give them a chance to experience the good life they richly deserve.
We will auction off your auto donation and use the generated funds to support the vital programs of our nonprofit partners. The money will help these charities in providing their beneficiaries with employment opportunities, quality health care, housing assistance, financial aid, family support, and other benefits.
As our way of expressing our gratitude, we will mail to you a 100-percent tax-deductible sales receipt, which you can use to claim your tax deduction in the next tax season.
You can also take advantage of our free pick-up and towing service, which is available in all parts of the country.
We also have a donation process that doesn't require you to handle any form of paperwork. Our team will handle everything for you!
You can donate almost any type of vehicle, whether it's in good condition or not.
Interested to find out more about our donation program? Check out our FAQs page or ask your questions and concerns directly to us at 877-594-5822. You may also drop us a message here.
Donate Your Beater Today!
Donating an unwanted vehicle is the simplest way for you to uplift the lives of the struggling veterans in your community. Call us at 877-594-5822 or fill out our online donation form now!