April 3, 2020
Put That Booze Down, It's Alcohol Awareness Month!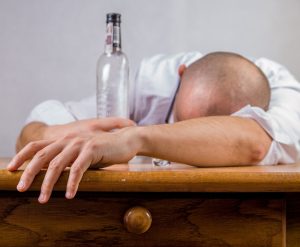 Whether you're a regular drinker or one of those people who'd only enjoy a glass of vodka during special occasions, you better mark the whole 30 days of April on your calendar. It's Alcohol Awareness Month.
Almost everybody knows how alcohol can be detrimental to our health, and we mean both physical and mental. Excessive drinking, which is quite common for problematic people, can lead to serious health problems such as heart and liver diseases, stroke, digestive issues, and even cancer. Alcohol dependency can also affect one's mental state, oftentimes resulting in extreme mood swings, memory loss, anxiety, and depression.
The Centers for Disease Control and Prevention (CDC) has estimated that nearly 88,000 people in the U.S. die from alcohol-related causes annually, making it the third leading preventable cause of death in the country. What's really sad is that these people could have been saved, if only they had sought the help of mental health professionals. 
A 2018 survey showed that 14.4 million American adults were diagnosed with Alcohol Use Disorder (AUD). Of this number, only less than 8 percent had gotten treatment. The majority didn't see anything wrong with their alcohol dependency, while others didn't want to be seen as weak for seeking assistance.
Alcohol Awareness Month is here to help lower the number of alcohol-related fatalities. This April, organizations and advocates will be educating the general public about the profound effects of alcohol, early signs and preventive measures of AUD, and how you can help alcoholics in their journey toward recovery.
How You Can Take Part in the Campaign
Spreading the word about the dangers of alcohol abuse and misuse is the easiest way to get involved in this month-long campaign. If you prefer doing something else, consider these seven ideas:
Visit someone you know who is displaying clear signs of alcoholism and tell them that they can talk to you about their problems. If you can, advise them to go into counseling or therapy.
Remind your loved ones about the dangers of consuming too much alcohol. Have them set a drinking limit.
Help parents talk to their teens about the adverse effects of alcohol on the mind and body.
Talk to teenagers who are facing major crises. Many adolescents turn to alcohol whenever problems arise, which is why as an adult, you should be able to guide them.
Raise funds to support treatment facilities in your community.
Volunteer at a local rehabilitation center.
If you have a friend or relative currently struggling with alcohol-related problems, don't hesitate to refer them to a treatment center. It would be better if you get their consent first.
Help Our Veterans Seek Treatment for Alcoholism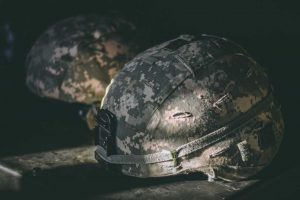 The National Institute on Drug Abuse reports that alcohol rates are higher among former service members than civilians. The shocking events they witnessed on the battlefield, especially the gruesome deaths and violent attacks, left many of our veterans traumatized. There being in a hostile foreign country far away from their loved ones further aggravated their mental health condition.
For these reasons, many of these men and women were forced to resort to alcohol abuse as their coping mechanism. Worse, those who were in dire need of treatment for alcohol abuse never got one.
This is where Veteran Car Donations comes in. We make it our priority to support our nation's struggling vets. They include not only those who are suffering from alcoholism but also our former troops who are reeling from poverty, unemployment, homelessness, service-connected disabilities, and mental health issues.
We sell the vehicles donated to us to help fund the vital programs and services being provided by our nonprofit partners. These IRS-approved 501(c)(3) nonprofit organizations provide their veteran beneficiaries and their families with financial assistance, free medical treatment, employment opportunities, family support, and other essential services.
Your donation will also provide you with great benefits including getting our free pick-up and towing service and your entitlement to a top tax deduction following the sale of your vehicle.
You can donate not just cars but also trucks, motorcycles, vans, and almost all other types of vehicles regardless of their condition. We can collect your donation wherever you are in the country since our vehicle donation program is nationwide in scope.
If you're interested to learn more about Veteran Car Donations and our donation process, visit our FAQs page. Give us a call at 877-594-5822 if you have any inquiries or concerns. You may also send us a message here.
Help Transform Lives Today
It only takes a simple car donation to transform the lives of our needy veterans and their families. Call 877-594-5822 now or click this link to begin your donation process. We can't wait to team up with you.