June 28, 2021
5 Questions to Guide You in Changing Your Insurance Policies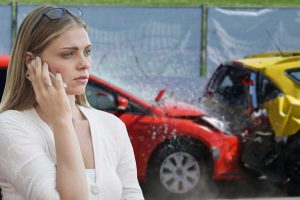 Whether it's home insurance, auto insurance, or disability insurance, an insurance policy gives us peace of mind in case we get ourselves into trouble. Insurance is one of those things many people don't pay much attention to — until something like a car accident or home invasion robbery hits them.
That's why we have National Insurance Awareness Day on June 28th to remind us to re-examine our insurance coverage. For people who don't have insurance policies yet, the day serves as a reminder to start shopping for one.
Why Does Insurance Matter?
Insurance plays a major role in many aspects of our lives. It provides us a sense of security and protection, covering our loved ones and recovering huge losses from unexpected events.
For example, if you developed a serious illness without being insured, it might be impossible for you to pay for the cost of treatment, considering that the cost of healthcare is becoming more and more expensive. This is where health insurance comes to the rescue.
Getting yourself insured also benefits your family. Life insurance can be a lifesaver for them when you die. It can help pay off debts, replace lost income, and pay for your children's college education.
Insurance may not cover everything, but it sure eases the financial burden once disaster hits.
Is It Time to Upgrade Your Policies?
Since the purpose of National Insurance Awareness Day is to remind us to review our coverage, we might as well use it as an opportunity to consider changing our insurance needs.
As life changes, so must your policies. Over time, the value of your home will appreciate. What was once worth $100,000 10 years ago might be twice the price today. It's essential to keep your policies aligned with the values.
As you're reviewing your insurance coverage, here are five questions to help you determine whether it's time to make some changes.
Have you gotten married?
If you're now a happily married man or woman, you may qualify for a discount on your auto insurance. You and your spouse may bring two cars into the marriage, with two different insurance companies. This means that both of you should go over your respective coverage to see which offers the best combo of service and price.
You'll also need to update your home insurance needs as you'll be merging households. Consider increasing your insurance for any new valuables, too.
Are you a parent now?
If you just welcomed a bundle of joy, it's vital to review your life insurance and disability income protection. Be sure to update the beneficiary designations in your current life insurance policy to include the new family addition.
Have you done some major home renovations?
If you've made big changes to your house, like let's say you just had your bathroom expanded, you should report it to your insurance company right away. Bear in mind that an increase in the value of any structure of your home needs an increase in the limit of your home insurance coverage. Otherwise, you risk being uninsured.
Have you retired?
Being a retiree can significantly lower the cost of your auto insurance premiums since you'll no longer be commuting regularly to your workplace.
Have you experienced a significant change in your income?
`     If your income has increased, you should review your life and disability insurance to ensure that it is adequate to maintain those commitments. If it decreased, however, you may consider cutting your life insurance premiums.
Our Former Soldiers Could Use Your Support
Before calling your insurance company to discuss policy changes, spare a moment to think about our nation's heroes who are now living in shambles. They are our veterans who can't find decent jobs, those who have become homeless due to extreme poverty, those who are suffering from service-connected disabilities, and those who are afflicted with illnesses, including mental health issues.
These courageous men and women once risked their lives to defend our freedoms and keep our country safe — yet, they've received little or nothing in return.
That's why we at Veteran Car Donations would like to invite you to take part in our mission to improve the living conditions of our suffering vets. All you need to do is donate your old and idle clunker to us.
We'll sell your vehicle through an auction and transfer the proceeds to our veteran-focused nonprofit partners. Like us, these IRS-certified 501(c)(3) nonprofit organizations are on a mission to assist disadvantaged vets throughout the United States.
The funds from the sale of donated vehicles help them in providing their beneficiaries with quality health care, financial aid, housing assistance, employment opportunities, family support, educational scholarships, psychotherapy services, and many other benefits.
As a donor, you'll get to enjoy valuable perks, one of which is getting entitled to receive the maximum tax deduction in the next tax season. You also don't need to pay for our pickup and towing service. We offer them for free to our donors in all parts of the United States.
Most of all, you'll experience the priceless feeling of joy and satisfaction for helping our hurting heroes get back on track.
We take almost all types of vehicles, even those that are no longer running properly. You may head over to this page to see the various types of vehicles acceptable to us.
For more information on our donation program, make your way to our FAQs page. If you have any inquiries or concerns, feel free to contact us at 877-594-5822. You may also write to us here.
Help the Hurting Vets in Your Community Today!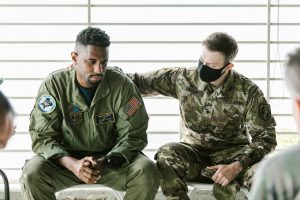 It's time to repurpose your old and unwanted vehicle into a life-changing instrument for the benefit of the suffering veterans in your local area. Call Veteran Car Donations at 877-594-5822 or fill out our online donation form now!