April 21, 2021
A Good Workspace Can Do You Wonders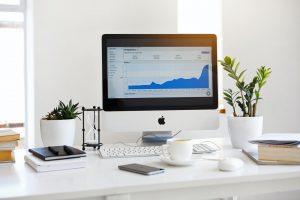 Working from home has become more and more popular as the coronavirus pandemic continues to curtail people's movement outside their homes due to fear of infection. Aided by easy access to the internet and modern technology, many workers are now doing their tasks in the comfort of their own homes.
For some, it's a dream come true. Imagine being able to "go to work" in your pajamas while sitting in your comfy bed with your laptop on your lap! No more lengthy commutes, no more hours spent while stuck in traffic. Working from home sounds like a vacation while still getting paid.
While there are certain advantages to a home-based work setup, it has its own set of challenges. Do you have the willpower to be in "work-mode" when your bed is just a few steps away? Are you sure you can focus 100% on your tasks when there are constant distractions around you? Newcomers to the work-from-home scene eventually realize that it's not a vacation at all. When procrastination starts to sink in, their productivity is adversely affected.
Mentally entering and leaving "work mode" and "at-home mode" isn't so easy when you're technically "at home" all of the time. That is why veteran home-based workers invest in building proper workspaces in their homes. Their purpose is to create a distinct line of separation between home and work.
How to Create an Ideal Work-from-Home Setup
If you want maximum efficiency where you can be at your best while working from home, you need to create a home office or workspace. It should be an area where you shut everything out and focus only on work. Check out these recommendations on how you can make an ideal work-from-home setup:
Find a quiet space free of distractions.
Try to find a space in your home that's free of anything that can distract you — your television, passing traffic, or even your bed.
Invest in ergonomic equipment.
You're going to be spending a lot of time sitting down in front of a screen, so make sure all your office equipment and gadgets are designed to be efficient as well as comfortable.
Have a reliable computer or laptop.
A poor computer system will not only hinder your productivity but will also affect your overall mood. Avoid stress caused by a slow or unresponsive system.
Have ample natural light sources.
Studies have shown that natural light brings positive effects both physically and mentally. Setting up your workspace in a well-ventilated area near windows is highly suggested.
Put potted plants in your workspace.
Indoor plants add a fresh vibe to your workspace, which can be therapeutic. Small potted plants that need minimal care are the best ones to have.
Reach Out to Suffering Veterans Using Your Old Car
Whether you're working from home or in an office, you should be thankful you still have a job while millions have lost theirs as a result of company closures due to the pandemic.
A stable source of income is something that not everyone is lucky to have. Do you know that many of our nation's veterans have long been struggling to find decent work? They have been jobless even before the pandemic struck our country.
Some of them have become homeless due to extreme poverty. Others are suffering from disabilities and illnesses, including mental health disorders.
It's heartbreaking to see these people regarded as our nation's heroes living miserable lives.
If you've got an unwanted vehicle that's just rotting away in your garage, you can use this to help the suffering veterans in your community. All you have to do is to donate that vehicle to us at Veteran Car Donations. We'll put your vehicle up for auction, with the proceeds going to our veteran-focused nonprofit partners. These IRS-certified 501(c)(3) nonprofit organizations use the funding that we provide them to deliver free quality health care, financial aid, housing assistance, employment opportunities, family support, educational scholarships, psychotherapy services, and many other benefits to their beneficiaries.
You will also reap rewards from your charitable contribution. You'll get to benefit from our free towing service wherever you're making your donation since we operate in all 50 states. You'll also enjoy our quick and convenient donation process where you don't have to do any paperwork. On top of that, you'll have the privilege of receiving a maximized tax deduction in the next tax season.
Above all, you'll have the ultimate pleasure and satisfaction of doing something extraordinary that can help uplift the lives of our nation's heroes.
We take in nearly all vehicle types, including those that no longer seem to be roadworthy anymore.
If you have any questions or concerns, feel free to call us at 877-594-5822 or you may send us a message here. Check out our FAQs page for more information on our donation program.
Show Them They're Not Forgotten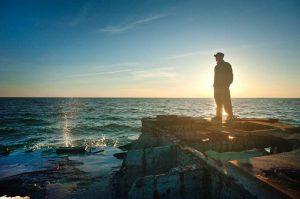 Show the suffering and neglected veterans in your community that they are not forgotten in these perilous times. Your car donation will surely touch their lives. Call Veteran Car Donations at 877-594-5822 or fill out our online donation form now!