June 11, 2021
Ride Safely and Responsibly!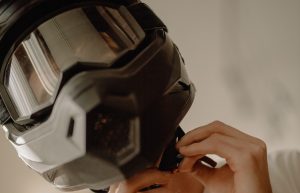 If you're an avid motorcycle adventure enthusiast, you'd probably agree that feeling the wind blowing against your face as you're riding your steel steed is an experience unlike no other.
However, if you want to keep on riding for as long as you can and explore places that are waiting for you to discover, you need to make sure that you're riding safely and responsibly.
5 Road Safety Tips Every Motorcyclist Should Follow
While riding a motorcycle can be fun and exciting, it's more dangerous than driving a car. In fact, the National Highway Traffic Safety Administration (HTSA) reported in 2018 that motorcyclists are 28 times more likely to die in a traffic accident compared to car passengers. If anything, the information should encourage you to be more mindful of safety tips when riding a motorcycle. With that said, Veteran Car Donations has pulled together these 5 road safety practices when riding a motorcycle:
Always wear your gear.
The number one rule when riding a motorcycle is to wear your helmet at all times. This is the best and only way to protect your head from getting injured in case of accidents. Additionally, you should also wear appropriate clothing such as leather or reinforced jackets, gloves, pants, and boots.
Inspect your motorcycle before heading out.
Always make it a habit to check your bike before heading out for your next adventure. Be sure to inspect your taillights, headlights, brakes, turn signals, and fuel. Aside from saving you the trouble of getting pulled over by a police officer because of a broken head or taillight, this will go a long way in keeping your ride safe.
Don't drink and drive.
Intoxication is one of the top reasons why motorcycle accidents happen. Don't drink before driving a motorcycle or any other type of vehicle. If you've had a drink or two, take a taxi home instead and just retrieve your motorcycle when you're sober.
Practice defensive driving.
It's wrong to assume that every driver on the road will notice you. To avoid accidents, always drive defensively. This means riding at an appropriate speed, turning your signals, looking in both directions when taking a turn, and slowing down when certain road or traffic conditions require it.
Check the weather before riding.
Heavy rains and snow can make roads slippery and dangerous for driving. Before heading out to ride, always check the weather forecasts. Unfavorable weather also leads to poor visibility, which can increase your chances of getting into an accident.
Help Transform Lives of Needy Veterans in Your Area
Road safety tips allow you to avoid accidents while riding your motorbike. However, some people can't avoid certain misfortunes from hitting them.
For instance, before they left the service, some of our former troops did not foresee that they would spend their civilian lives suffering from homelessness, chronic unemployment, disabilities, and illnesses, including mental health disorders.
However, hope springs eternal. With your assistance, you can enable these veterans to transform their lives. All you have to do is hand over an unneeded vehicle to us at Veteran Car Donations. When you do this, the suffering veterans in your local area will get opportunities to turn their lives around.
We serve as the vehicle donation platform of IRS-certified 501(c)(3) nonprofits that are committed to serving our nation's heroes who are currently going through various crises. We sell vehicles donated to us and use the proceeds to help fund the programs and services of these nonprofits. They use the funding to provide deserving veterans with free quality health care, financial aid, housing assistance, employment opportunities, family support, educational scholarships, psychotherapy services, and many other benefits.
As a donor, you'll enjoy valuable perks, one of which is your entitlement to receiving the maximum tax deduction in the next tax season. You also don't need to pay for our pickup and towing service. We offer them for free to our donors in all parts of the United States.
Above all, you'll have the ultimate pleasure and satisfaction of doing something extraordinary that can help uplift the lives of our nation's heroes.
We take almost all types of vehicles, regardless of their age or condition. Apart from standard cars, we accept RVs, motorcycles, mopeds, boats, jet skis, golf carts, snowmobiles, company trucks, and many others. They don't even have to be in great shape.
For more information on our vehicle donation program, visit our FAQs page. Should you have any inquiries or concerns, you may call us at 877-594-5822 or write to us here.
Reach Out to Our Heroes Today!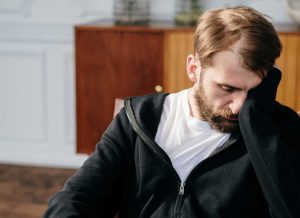 After giving everything that they've got for the sake of our nation, our suffering veterans deserve to live decent and fulfilling lives. Your car donation can make that happen. Call Veteran Car Donations at 877-594-5822 or fill out our online donation form now!