September 2, 2018
Self-Improvement Month: 5 Ways to A Better You
Has anybody told you that September is Self-Improvement Month? Just as the last warm days of summer give way to the cooler days of fall, give yourself a fresh start by making a positive change in your life!
Many of us get so frustrated about things beyond our control that we seldom take enough time to focus on what we can change – ourselves!
It doesn't matter if you're on the verge of making radical changes to your routine or if you're still mustering the courage to take tiny baby steps to improve yourself. The bottom line is, any action you make that contributes to your growth as a person is worth doing, whether seemingly insignificant or otherwise.
5 Top Tips to Grow Yourself
Veteran Car Donations joins the nation in celebrating this year's Self-Improvement Month. In the spirit of this occasion, we challenge you to do any of the five practical suggestions we've rounded up for you that will hopefully cause lasting improvements in your life. If you try to work towards achieving these goals, we guarantee that you'll soon discover a better version of yourself!
Move that body!
Get your heart racing and your endorphins flowing! Doing a daily exercise routine will not only strengthen your body, but it will also decrease feelings of anxiety, depression, and stress while significantly improving your memory and overall brain health. Moreover, studies have also shown that regular exercise will increase your levels of energy.
Instead of taking the elevator, go ahead and take the stairs. Better yet, give your old car a rest by biking to work.
Pick up a new hobby.
Push those self-constricting boundaries even further by taking up a new hobby. Have you always wanted to dig into a particular hobby but haven't really gotten around to doing it? Ditch those excuses and unleash your freedom of thought and creativity!
You don't have to be stuck in a "rinse and repeat" kind of routine forever. Did you know that aside from the fact that a hobby will undoubtedly relieve your stress, it will also decrease your chances of getting burned out at work and can even build your character!
Read, read, read!
Do you want to increase your knowledge and enrich your vocabulary while improving your focus and attention? You can have all these benefits and more if you'll only take time to read anything that can capture your imagination! Try subscribing to a blog that's related to your line of work or just simply open a book about self-improvement!
Travel!
Broaden your horizons by traveling! The more new places you go to, the more you connect with people from different cultures. Did you know that the best way to destroy any sliver of bigotry, prejudice, and narrow-mindedness in a person is allowing himself to be exposed to a world that is totally unlike what he has grown accustomed to?
Spend more time with the people you love!
Keep the love in your life burning by spending quality time with the loves of your life! Take your spouse out to dinner, have fun with your kids at the playground, go camping with your siblings, or just go to a concert with your best pals! Nothing and no one in this world could give you more happiness and contentment than the people you love.
The Road to Self-Improvement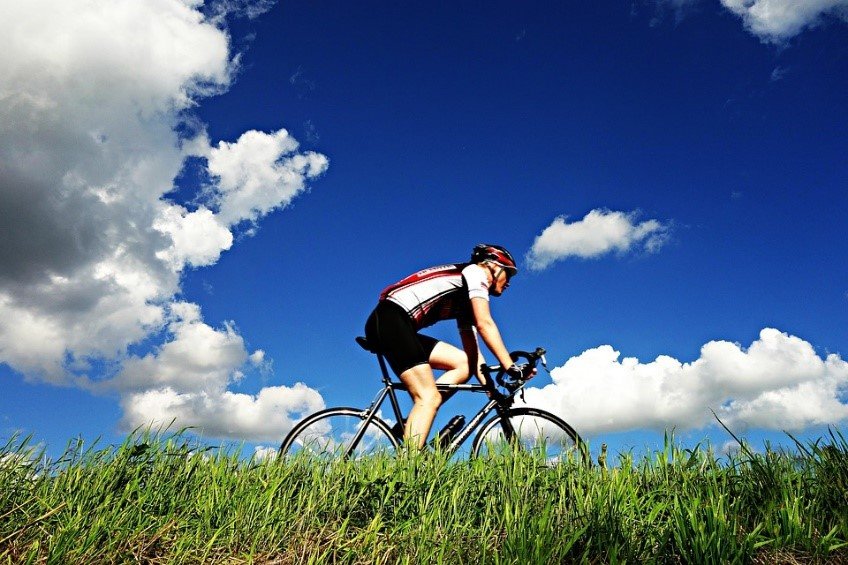 You don't have to stop taking measures to grow yourself when October comes because the road to self-improvement is a lifelong process. Change is constant, but intentionally making positive changes in our lives is our responsibility.
Speaking of positive changes, an awesome way to make these happen in the lives of our military veterans is to donate an unwanted vehicle to us at Veteran Car Donations. With your charitable contribution, you can help us give our nation's living yet unsung heroes mortgage-free and specially-adapted housing, free access to medical facilities, educational scholarships, job opportunities, and so much more.
For more information about Veteran  Car Donations, how we conduct our donation process, how you can claim tax deductions and other benefits from your charitable contribution, the types of vehicles you can donate, and other related matters, feel free to call our toll-free 24/7 hotline 877-594-5822. You can also visit our FAQs page or contact us online for your inquiries.
You can make your vehicle donation by either calling us or filling out our online donation form. We accept vehicle donations anywhere in the United States since we have car donation programs in all 50 states.
There's no better time to make a positive change than today! Call 877-594-5822 to donate your car now!