December 31, 2019
3 Tips for Setting Realistic New Year's Resolutions on December 31 – New Year's Eve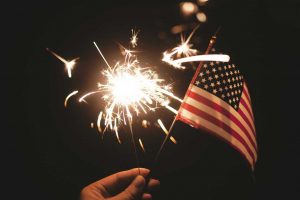 If you're like most people, you'd want to start the New Year right. The start of a brand-new year is a perfect opportunity to get rid of bad habits and replace them with those that will help you grow to become a better person. However, the thing about resolutions is that they're much easier to make than to keep.
No matter how committed most people are to stick to their New Year's resolutions, many of them often find themselves abandoning their resolutions by the end of the first month or sometime later. Research has shown that almost half of the American population makes New Year's resolutions. However, only 8 percent of them succeed in keeping them.
The question before us then is: How can we make our New Year's resolution stick?
What are the 3 Tips for Setting Realistic New Year's Resolutions?
Are you one of those folks who believe that they're ready to reinvent themselves by losing weight, spending more time with the family, quitting smoking, and making better financial decisions? While there's nothing wrong with setting the bar high when it comes to making New Year's resolutions, it's more realistic to set goals that are easy to achieve. That way, you would have a better chance of accomplishing them before the New Year is over.
To help you in this regard, we at Veteran Car Donations have rounded up these 3 tips for setting realistic New Year's resolutions:
Start with one small thing.
You'd be setting yourself up for guilt and disappointment if you expect to achieve a major overhaul of your entire lifestyle in just a snap. One change is hard enough; think about how difficult it is to incorporate two or more changes in your life at the same time. One year is a long time, and making small changes one at a time is a more realistic and reasonable way of changing something in your life.
Don't beat yourself up.
Don't put unnecessary pressure on yourself by aiming for perfection because more often this is unattainable. Keep in mind that minor missteps are bound to happen. When they do, be sure to recover from them as quickly as possible so that you can get back on track.
Have a time frame.
Chances are, your motivation to hit the gym at 6 a.m. will start to wane over time. To keep this from happening, it's best to plan a time frame that will serve as a barometer for assessing your progress toward your goals. Use a calendar to write down your planned actions for the coming months and evaluate yourself on a regular basis.
Have You Done a Good Deed Lately?
Veteran Car Donations offers you a chance to do something that will matter a lot to our former U.S. military servicemen and servicewomen. When you donate any type of vehicle to us, you'll help us provide much-needed assistance to those who put their lives on the line to keep us safe and free.
We'll auction off your donated vehicle and use the proceeds to support the programs and services of our veteran-focused IRS-certified 501(c)3 nonprofit partners. These charities provide deserving veterans with free and easy access to mental healthcare services, mortgage-free and specially adapted homes, employment opportunities, job training, education scholarships, general transitioning assistance, and so much more.
While your vehicle donation will directly impact the lives of our heroes, you will also reap personal rewards since your donation will entitle you to a top tax deduction. Moreover, you'll get to enjoy our free pickup and towing services and our quick and hassle-free donation process.
For more information about our donation process, visit our FAQs page. If you still have unanswered questions in your mind, feel free to call us any time at 877-594-5822 or send us a message online.
Make Helping Our Vets as Your New Year's Resolution Now!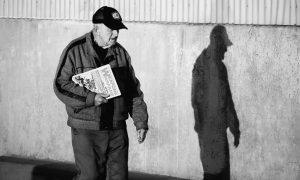 You can make doing something to improve the living conditions of our nation's heroes as one of your New Year's resolutions before the clock strikes 12 on New Year's Eve. To ensure that you won't forget about this, do this resolution today.
Call us at 877-594-5822 or fill out our secure online donation form to get started with your car donation now!