July 21, 2021
Fascinating Facts About One of America's Favorite Foods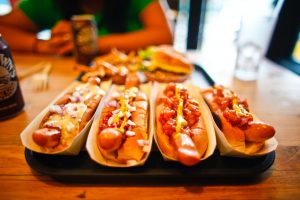 July 21st is the perfect excuse to eat as many hot dogs as your heart desires. It's National Hot Dog Day!
Nothing says a good summer day like spending time at the park with a hot dog on one hand and a cool drink on the other. Grilling hot dogs in your backyard with your favorite people can be another such day. It's certainly a great way to catch up while enjoying buns, sticks, or a plate of hot dogs.
Sure, anyone can have hot dogs at any time of the year, but National Hot Dog Day should be the day we hold these yummy treats in the highest regard. Besides, they've been making our lives fuller since we were little kids. Hot dogs deserve a special day!
These Hot Dog Facts Can Blow Your Mind
Did you know that hot dogs shouldn't be cooked with a fork? A spatula or a pair of tongs is ideal since the food tends to lose moisture when pierced by a fork. If you've been using a fork, now you know why your hot dogs have never tasted as juicy as you want them to.
Veteran Car Donations has gathered five other fascinating facts about hot dogs that you can use to entertain your guests on the 21st of June:
Everyone's crazy for mustard.
Mustard takes the top spot for being the favorite hot dog topping of Americans. The National Hot Dog and Sausage Council found that nearly 71% preferred to garnish their hot dogs with the condiment. Ketchup comes in second, with 52% of respondents preferring this.
There's a proper way to eat a hot dog.
Would you believe that there's an official etiquette guide for eating hot dogs? If you've been eating them with a fork and knife, we're sorry to tell you that you've been doing it wrong the whole time!
According to the guide, you only need to use your hands and eat every part of the food, including its bits. If there's any sauce on your fingers, you should lick them clean. Plus, you're only allowed to use a paper plate or your average dish, not a fancy one.
Baseball fans are among the biggest hot dog lovers.
Do you enjoy munching on a good hot dog while watching baseball? If so, you're among the millions of baseball fans who eat the classic American staple during a game. In fact, 18.5 million hot dogs were consumed during the Major League Baseball season in 2015.
Not much is known about the origins of the term "hot dog."
Historians are still uncertain as to how the term came about. One story says that vendors in 1901 coined the term when they would shout, "Get your dachshund sausages while they're red hot!" Others acknowledge New York Journal sports cartoonist, Tad Dorgan, as the one responsible for the term after he drew a cartoon of barking dachshund sausages in rolls, with "hot dog" as the title.
Its inventor also remains a mystery to this day.
Another hot dog mystery that has yet to be unraveled is the person behind it and its birthplace. Many believe it's Frankfurt, Germany, and if you're thinking it's because of frankfurter, you're absolutely right.
Celebrate National Hot Dog Day with Veteran Car Donations
Before you head out to your backyard and grill the best hot dogs, why don't you sit down for a moment and think about our veterans who have spent the best part of their lives serving our nation and protecting us from harm? Now, many of them are living miserable lives. Instead of experiencing the good post-service life that they had envisioned, they're left to face major problems such as chronic unemployment, service-connected disabilities, mental illnesses, and homelessness due to extreme poverty.
You can easily help them get back on their feet. All you have to do is donate any vehicle you no longer need to us at Veteran Car Donations.
We'll sell your auto donation at an auction and then transfer the proceeds to some of our nation's leading veteran nonprofit organizations that use us as their vehicle donation platform. These IRS-approved 501(c)(3) nonprofits use the funding to provide deserving veterans with quality health care, financial aid, housing assistance, employment opportunities, family support, educational scholarships, psychotherapy services, and many other benefits.
Donating to us will also benefit you. We'll send you by mail the 100% tax-deductible sales receipt of your vehicle days after it gets sold. This receipt will entitle you to claim the maximum tax deduction in the next tax season.
You'll also go through a quick and seamless donation process and get your car picked up for free. Since our towing service is available in all 50 states, you can be sure that we can collect your donation anywhere you are.
However, nothing will beat the uplifting sense of fulfillment you'll experience when you make your donation, knowing that your gift will help transform the lives of the destitute vets and their families in your community.
We accept nearly all types of vehicles, even those that are no longer in great shape. We're never picky when it comes to vehicle donations.
For more information on our donation program, you may check out our FAQs page. If you have any questions, feel free to reach us at 877-594-5822 or leave us a message here.
Transform Our Heroes' Lives Today!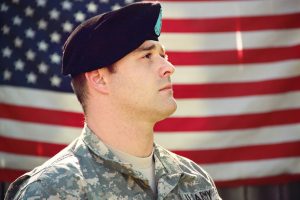 Our heroes have done their part serving us. Now, it's our turn to serve them. A simple vehicle donation from you can turn their lives around. Call Veteran Car Donations at 877-594-5822 or fill out our online donation form now!