July 26, 2020
Show Your Support for Persons with Disabilities — It's National Disability Independence Day!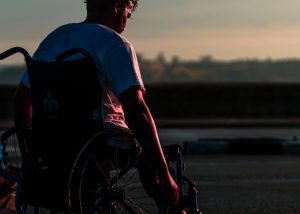 Did you know that not just one but two Independence Day celebrations take place in July? Besides the 4th of July, Americans are also encouraged to observe the 26th as a special day, particularly for the disabled community. It's National Disability Independence Day!
The date marks the anniversary of the signing of the Americans with Disabilities Act (ADA) back in 1990. Before that landmark event, members of the disabled community faced discrimination, with many of them failing to land jobs due to their physical limitations. They were mostly ignored by employers. This prompted them to work together and fight for their rights. Their efforts led to President George H.W. Bush signing the act.  
5 Ways of Celebrating National Disability Independence Day
You can celebrate this occasion by showing your support for disabled Americans. Here are some of the things you can do:
Hang out with a disabled person.
Do you know somebody who's physically handicapped or have a friend with a developmental disability? Make them feel great on this special day by taking them out for coffee or by inviting them over to your place for a lovely dinner.
Perform their chores for them.
Offering to help out with household chores is always a thoughtful gesture that can brighten up one's day. Lend a helping hand to a disabled neighbor. Wash their dishes, mow their lawn, cook their meal, wipe their windows, and have them spend the whole day relaxing.
Do volunteer work.
If you know a local organization that serves people with disabilities, ask if it accepts volunteers. It would be nicer if you invite your friends or family to tag along with you!   
Check if a nearby park provides the right equipment for PWDs.
Head over to the nearest public park and check if it has safety equipment for people with physical disabilities. If you come across a park without proper wheelchair access, you could talk to the management about it.
Hire persons with disabilities.
If you're a business owner or a co-manager of a restaurant, use this day to expand your workforce by hiring disabled persons. Be sure that they're fit for the position though.
Make a Difference in the Lives of Veterans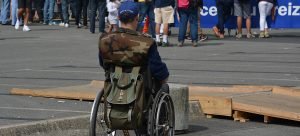 Make this year's National Disability Independence Day the most memorable one yet by taking part in our cause of helping disadvantaged vets get back on their feet. All you have to do is to donate an idle vehicle to us at Veteran Car Donations. You'll be a hero to our nation's heroes when you do so.
We will turn your junk of a car into a powerful instrument that can ease the suffering of the veterans living in your community. Once we've collected it, we'll sell it at a top auction house in our network. The proceeds from the sale will be distributed to our IRS-approved 501(c)3 nonprofit affiliates, enabling them to support their beneficiaries through a range of programs and services. These include free health care, employment opportunities, housing assistance, educational scholarships, psychological services, and financial aid.
You will receive your share of benefits as our donor. We'll send you by mail or e-mail your 100-percent tax-deductible receipt days after the auction sale of your donation. We'll also haul off your car for free at a date and place of your choice. There's no place in the U.S. where we can't reach you since we operate throughout the country.
It may also interest you to know that we take almost all types of vehicles, including those that are damaged or hardly running.
For inquiries, you may leave us a message here or give us a call at 877-594-5822. Feel free to visit our FAQs page to learn about our donation process and other important details.
Get in Touch with Us Today!
It only takes a simple auto donation to transform the life of a disabled veteran. What are you waiting for? Call us at 877-594-5822 or fill out our online donation form now!