July 11, 2020
Simple Ways to Radiate Joy on Cheer Up the Lonely Day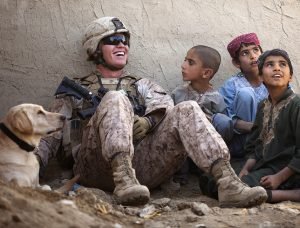 Do you have a friend who's currently going through a difficult time? Have you been hearing countless sighs from a colleague of yours lately? How about bringing happiness to their lives by spending Cheer Up the Lonely Day with them?
The holiday, taking place every 11th of July, inspires people across the country to spark joy to those who are feeling lonely. Whether the loneliness stems from the loss of a loved one, a breakup, or perhaps relocation, it's a feeling that can get a little too overwhelming. In fact, loneliness can bring about harmful effects to the overall well-being of a person, especially if it has become a part of their daily life.
What makes this day truly special is that it gives Americans an opportunity to change lives through simple acts of kindness. If you know anyone who feels alone, now would be the best time to lend your shoulder and a pair of intent ears. Your company alone can make a huge difference in their life.
What You Can Do to Cheer Up the Lonely
There are tons of ways to turn yourself into an instrument of joy on this day. Here are several ideas to help you out:
Visit the elderly.
Head over to a nursing home in your area to greet the residents and share stories with them. Get plus points if you can entertain them with your classic jokes and upbeat songs from their time.
Bake cookies.
Whether you're baking for a neighbor who lives alone or a friend who has just signed their divorce papers, your plate of sweet treats will definitely brighten up their day.
Take them out for coffee.
Bonding over a warm cup of coffee is always good for the soul. Treat your lonely buddy to their favorite cafe and let them talk about anything that's been bothering them.
Crack jokes.
They say laughter is the best medicine, and we couldn't agree more. Prove this by channeling your inner Chappelle to a downhearted relative.
Share an inspirational playlist.
Make a compilation of feel-good songs and share it with friends and family. That way, they can listen to it whenever they're feeling blue.
Reach out to a friend who now lives in another city.
Do you have a friend and a former colleague who has just moved to a new city? Help them kill their loneliness by giving them a call.
Donate to charity.
If you're feeling extra generous, use this day to extend a helping hand to the poor and homeless. Hand over a box of your old stuff to a local charity that caters to these individuals.
A Truly Meaningful Way to Observe the Holiday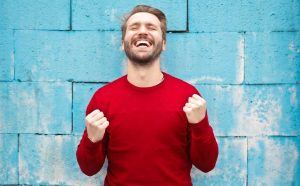 Loneliness is a common issue faced by our retired troops, especially those who had no families to go home to when their service ended. Their feelings of isolation turn from bad to worse when they fail to land jobs, leaving them with nothing to spend for their basic necessities. For some who see their lives as completely hopeless and meaningless, added by the fact that they have zero support system, the temptation to commit suicide is always there.  
The good news is that Veteran Car Donations is here to help turn their lives around — and we are inviting you to join us in our lifelong mission. You can do your part by donating your no-longer-needed vehicle to us. When you do so, you'd give our despondent veterans hope of a bright future.
We'll place your auto donation for sale at an auction and distribute the proceeds to our nonprofit partners. These charities will then use the money to provide their veteran beneficiaries with a range of life-changing programs and services such as job training, mentoring, medical care, mortgage-free homes, counseling, scholarships, and family support. You'll be in awe when you find out how big of an impact your junk of a car can bring.
A few weeks after the sale of your vehicle, we'll send you by mail or e-mail your 100-percent tax-deductible sales receipt. You can use this receipt to claim your tax deduction when you file your itemized federal tax return in the next tax season.
You can donate almost any type of vehicle regardless of its condition. We offer free pickup and towing of vehicles in all 50 states. If you have any questions for us, feel free to call us at our toll-free hotline 877-594-5822 or leave us your message here. You may also visit our FAQs page to learn more about our vehicle donation program.
It's Time to Give Back to Our Heroes
There's no easier way to repay our heroes than by donating an old clunker. Make your move now. Dial 877-594-5822 or fill out our online donation form to start uplifting their lives.