November 27, 2021
Get to Know the Importance of Small Businesses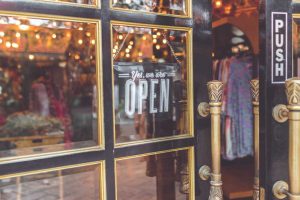 The holiday season is almost here. For family-owned businesses and independent retailers, it can only mean one thing: It's time to go head-to-head once again with big companies.
If you haven't noticed yet, many consumers have been shifting their attention to local shops. That's quite commendable, especially now that small businesses need the support of their community more than ever due to the pandemic. It's up to us, consumers, to keep these businesses going.
With Small Business Saturday taking place on the 27th of November, we can only hope that the number of people patronizing their local shops would continue to grow. Unlike the honchos of national chains, owners of local businesses worked so hard just to get to where they are today. Put yourself in their shoes. Wouldn't you also feel frustrated if only a handful of locals visit your shop?
Why Support Local Shops?
Supporting small businesses is more than just helping out the passionate people behind them. Locally owned businesses are vital for our economy. From employment and entrepreneurship opportunities to community growth and innovation, such businesses play a major role in sustaining our economy.
What's more, local shop owners also promote their community's welfare and future. They know pretty much their loyal customers by name and try to form deeper relationships with them. And let's not forget: You'll be saving more when you shop locally.
Ways to Sustain the Operation of Small Businesses
Now that you know how essential independently owned businesses are to your community, Veteran Car Donations shares several sure-fire ways of helping maintain their viability aside from regularly buying from them:
Buy gift cards.
Just because you don't need any new stuff today doesn't mean you do not need to buy gift cards from small stores. By buying gift cards from your favorite shops or restaurants, you get to help them generate revenue even if they were to temporarily close down. Don't worry about the gift cards; you can use them anytime you feel like in the future.
Use social media.
Use your social media accounts to spread the word about your favorite local retailers, whether they're brick-and-mortar or online stores. Write a nice post about them, share their official social media pages, and feature their products that you love.
Engage with them online.
One of the easiest ways to help your favorite local shops reach a larger audience and attract new customers is by reacting to their posts on Instagram and Facebook. Why? Well, algorithms on social media platforms rank profiles based on the number of saves, shares, comments, and likes they get from their visitors.
Purchase merchandise.
Small businesses that have lost foot traffic usually sell t-shirts, caps, or other branded items online. Support them by buying some of these items and wearing them. Don't forget to take a photo and tag them to let them know you're a fan.
Tip generously.
Tipping extra to restaurant servers, hairdressers, spa therapists, and other service workers can make a difference in their lives.
Take up a fun home project.
Whether you're trying out an interesting DIY project, redecorating a room, or starting a mini-garden, support local businesses by buying your supplies from them. You may be surprised to discover many unique items which you may not find elsewhere.
Write an online review.
In today's world where most people search for products and services online, positive reviews have become an integral factor in a store's success. Help your favorite local shops show up in the virtual world as 4- or 5-star businesses by posting positive reviews on their products and services on their social media platforms. This will help drive more customers to their doors.
Uplift the Lives of Our Hurting Veterans
Did you know that 2.5 million small businesses are owned and operated by former U.S. service members? Feel free to look for them in your community so you can extend your support to them in celebration of Small Business Saturday.
While these veterans are lucky to be running their own businesses, many others live in misery. They are those who have no homes to live in, those who are unable to secure decent and stable jobs, those who suffer from service-connected disabilities, and those who are physically or mentally ill.
You can help improve their living conditions through a simple act of charity. All you have to do is donate any vehicle that you no longer need to us here at Veteran Car Donations.
We'll put your vehicle up for auction, with the proceeds going to our veteran-focused nonprofit partners. These IRS-certified 501(c)(3) nonprofit organizations use the funding to provide their beneficiaries with free quality health care, financial aid, housing assistance, employment opportunities, family support, educational scholarships, psychotherapy services, and many other benefits.
Our donation process is easy, quick, and convenient. All you have to do is call us anytime through our toll-free line at 877-594-5822. You'll be done in just a few minutes and you don't even have to leave the comfort of your home.
Donating to us is not only stress-free but extremely rewarding as well. Your charitable contribution will entitle you to receive free professional towing service and the maximum tax deduction in the next tax season.
Aside from these material rewards, nothing will beat the uplifting sense of fulfillment you'll experience, knowing that your donation will help transform the lives of the destitute veterans and their families in your community.
We accept almost all vehicle types, even those that won't even start anymore. Whether you're donating a car that still looks new or one that's already rusty, we'll be happy to accept it.
Don't worry if you're not located in a major city, We can collect your donation anywhere in the United States.
For more information regarding Veteran Car Donations, including our quick and easy vehicle donation process, head over to our FAQs page. If you have any concerns or inquiries, feel free to give us a call at 877-594-5822 or send us a message here.
Give Back to Our Heroes Today!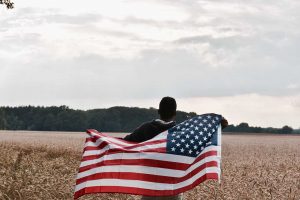 It's time to help the struggling vets in your community get back on their feet. They surely deserve all the help they can get for their invaluable service to our nation — helping secure our freedoms and national security. Your car donation will give them the chance to turn their lives around. Call Veteran Car Donations at 877-594-5822 or fill out our secure online donation form now!