April 6, 2020
Stress Awareness Month: Fight Away Stress with These Simple Steps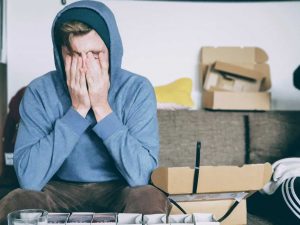 With the observance of Stress Awareness Month this April, it's time to give yourself a much-deserved break from your work-filled life. Sure, you might already be used to facing demanding situations by now. But have you ever thought about the negative impact stress can bring to your health if you choose to ignore it?
Without a doubt, stress is a normal part of our lives. However, the thing is, if we don't do anything to relieve ourselves of stress, we're most likely to experience a multitude of health problems — from physical symptoms like chest pain, high blood pressure, headaches, and nausea, to mental problems, including anxiety and depression. What's more, long-term stress can lead to heart diseases, stroke, gastrointestinal problems, and permanent loss of hair.
This April, we encourage you to hit the pause button for a while as you re-evaluate yourself. Find out what's been stressing you out lately, and what you can do to effectively manage it.
What Can You Do to Overcome Stress?
While there's no permanent cure for stress, there are many ways to lower our stress levels. Some people resort to binge eating, which isn't advisable, especially if they're munching on fast food or finishing a whole tub of ice cream in just one sitting. Smoking and drinking booze are also common means of stress management for a lot of individuals, which in reality, can only do more harm than good.
If you're guilty of such habits and you're open to new ideas, we're totally here for you. We've compiled a list of things that you can do to ward off the deleterious effects of stress.
Stop overthinking.
List down your problems; think of possible solutions, and don't hesitate to seek help from your loved ones.
Always make time for yourself.
Set attainable goals.
Don't take yourself seriously all the time.
Cleanse your mind of negative thoughts by meditating.
Express your feelings instead of bottling them up.
Learn to accept situations as they are.
Eat healthily.
Exercise regularly.
Engage in a new hobby or two.
Spend time outdoors and appreciate nature.
Treat yourself at least once a week.
Be kind to everyone around you.
Surround yourself with good-natured people.
Listen to relaxing songs.
Don't forget to laugh even in times of distress.
Seek professional help if necessary.
Help Our Vets Combat Stress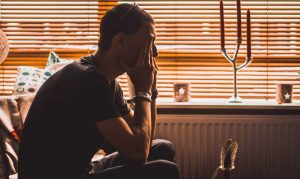 The everyday stress we experience is nothing compared to what our vets had to face during their time in service. Being away from their loved ones, watching their fellow soldiers die, and actively taking part in combat operations — these were just some of the many stressors they constantly dealt with while deployed overseas. Even though they returned home safe and sound and are now separated from the service, they are still reeling from the injuries they suffered and haunted by the terrible experiences they had on the battlefield.
Transitioning to civilian life has always been a struggle for recently discharged troops. Most of them are unable to land decent and stable jobs due to inexperience, disabilities, and health issues. This has left them penniless, forcing them to live on our streets and sidewalks as homeless beggars.
Fortunately, you can easily do something to change their situation. Simply donate a vehicle you no longer need to us at Veteran Car Donations. We'll turn your unwanted automobile into a fund-generating tool for the benefit of our suffering veterans.
We'll auction off your donated vehicle and transfer the proceeds to our veteran-focused charity partners. This funding helps these charities in providing their veteran beneficiaries and their families with financial assistance, free medical treatment, employment opportunities, family support, and other essential services.
You'll also benefit from your own charitable contribution since it will entitle you to receive a maximized tax deduction in the next tax season. Moreover, we'll provide you with our free towing service wherever in the country you're making the donation.
You can donate not just cars but nearly any other types of vehicles regardless of their condition.
Should you have any concerns or questions, don't hesitate to reach us at 877-594-5822. You may also send us a message here.
Show Our Vets They Matter!
It's time to save our heroes from the miseries of post-military life. Your auto donation can change their lives. Call us today at 877-594-5822 or click here to get started.