August 11, 2020
Know the 3 Summertime Scenes that Can Trouble Vets
Soldiers and veterans go through various challenges that may seem unrelatable to civilians who are unfamiliar with their work and experiences. Our servicemen and servicewomen are called upon to leave their families when they are deployed in far-flung places, sometimes in conflict-ridden areas, to fulfill their duty to protect the peace. These sacrifices are meant to ensure that we can enjoy our lives without worrying about threats to our security and liberty. 
When the time comes for these brave men and women to leave the service, they are faced with the challenges of transitioning to civilian life. As they return to their families and friends, people may not fully understand the challenges they're going through.
Their condition is made worse during summer when seasonal events make these challenges even tougher. That's why summer is a particularly tough season for many veterans.
3 Shocks of Summer for Vets with Mental Health Issues
Many veterans still suffer from the aftereffects of traumas they experienced during their deployment. It's no surprise that many have been diagnosed with post-traumatic stress disorder (PTSD), depression, anxiety, bipolar disorder, and other mental health issues.
Many of these mental health woes are triggered by common summertime scenes. Here are three of those scenes that many vets would rather avoid:
Social gatherings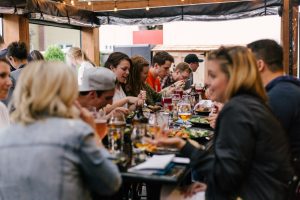 Many former soldiers prefer to stay at home rather than socialize with large groups of people who usually go out of their homes to gather and mingle during summer. During their time in the service, soldiers are trained to always be alert and vigilant about their surroundings, keeping watch over potential threats. While parties and get-togethers are intended to gather people in a relaxing and fun environment, they have the opposite effect on veterans whose anxieties are triggered by an environment they cannot control. 
Crowded places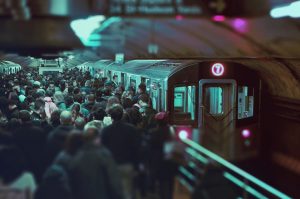 Summer is a hotbed of crowds. Beach outings, community picnics, the malls — these are some of the places that draw crowds. This is a nightmare for soldiers and veterans who have been exposed to combat. Their minds have grown accustomed to fearing attacks even though they are surrounded only by civilians. Crowds trigger a sense of hypervigilance among them, putting them on edge. They're unable to peacefully appreciate a normal crowd. 
Fireworks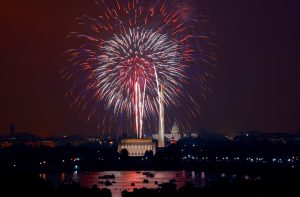 Most PTSD sufferers admit that fireworks are a common trigger for their condition. While summer is a season to celebrate the heroism of soldiers, veterans, and the American independence, it is ironic that the fireworks being set off to celebrate the holidays are the things that cause some veterans the most stress. Fireworks remind those suffering from combat trauma of their hellish experiences on the field. 
Extend a Helping Hand to Our Suffering Vets
PTSD is a common problem among veterans who have been exposed to combat. Many suffer from this mental health condition long after they have returned home and hung up their uniforms. This condition hinders them from getting decent jobs and living normal lives.
PTSD has been acknowledged as one of the leading causes of poverty, unemployment, homelessness, and even suicide among veterans who have failed to transition to civilian life. 
You can easily extend a helping hand to our suffering veterans so they can start living normal and productive lives. You can do this by handing over any vehicle you no longer need to Veteran Car Donations. In doing so, you'll help us raise funds to support our mission of improving the living conditions of our nation's heroes.
We'll have your donation auctioned off, with the proceeds going to nonprofit organizations that we are in partnership with. These IRS-approved 501(c)3 nonprofits use the money to provide struggling veterans and their families with quality health care, financial aid, housing assistance, employment opportunities, family support, educational scholarships, psychotherapy services, and many other benefits.
 You will also benefit from your charitable contribution since you'll get to enjoy our free towing service wherever your vehicle is located in the country. You'll also enjoy our quick and convenient donation process where you don't have to do any paperwork. On top of that, you'll have the privilege of receiving a maximized tax deduction in the next tax season.
If you have any questions or concerns, feel free to call us at our toll-free hotline 877-594-5822 or you may send us a message here. Check out our FAQs page for more information on our donation program. 
Make a Difference in Our Heroes' Lives Today
You surely can help make a difference in the lives of our heroes. Donate a car to Veteran Car Donations by calling 877-594-5822 or filling out our online donation form now!