February 2, 2020
February 2 – Super Bowl Sunday: Super Bowl Lingo You Should Know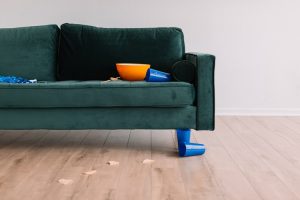 Are you ready for some chips and dip, endless buckets of chicken wings, and a whole lot of football? 2020 Super Bowl Sunday on February 2 isn't just for the biggest football fans who tune in for the love of the game. It's also for those who love to watch those novel commercials while munching on snacks or those who watch the games just because everybody else is doing the exact same thing.
Needless to say, this event is one of those rare non-official holidays that feel nothing short of festive. Almost every red-blooded American – whether man, woman, or child – will have their eyes glued on the TV screen. From the East Coast to the West Coast, people from all walks of life will be hosting Super Bowl parties or heading down to sports bars or watching the game live at the Hard Rock Stadium in Miami, Florida.
Important Football Terms You Should Know Before Super Bowl Sunday
No matter how thrilling Super Bowl Sunday maybe, you may not be able to understand much of the excitement if you're clueless about what the sportscaster is saying. In fact, if you're a part of the sizable majority who doesn't know a thing about basic football slang, you'd most likely have a hard time keeping track of those monumental touchdowns. To keep you up to speed, Veteran Car Donations shares this list of football jargon to add to your treasure trove of knowledge:
Audible
This term is used when the quarterback decides a last-minute play-change. While the quarterback is usually the one who calls this, other team members need to be on their toes for this as well. 
Blitz
Each time you hear the word "blitz," keep in mind that this is usually followed by the members of the defense team who are rushing over to their opponent's quarterback in an attempt to tackle him. This is often the tactic used by the defense team to prevent passing attempts of the offense team.
End Zone
The end zone refers to the specific area in the field where touchdowns are made and where victory dances are often done. These areas are also painted with team logos.
Two-Minute Drill
A two-minute drill serves as a warning that conveys this simple message to the players: They only have two minutes left in the game. This is meant to motivate them to work or play faster in an attempt to earn more points in the remaining minutes. 
Reversing the Field
A player is said to reverse the field when he runs toward one direction but suddenly changes direction and run the other way.
Backfield
Backfield refers to the area behind the offensive line in the field. It's the spot where the quarterback takes his time to wait for the ball. Furthermore, when you hear someone say, "an empty backfield," this generally means that only the quarterback (and nobody else) is left standing in the backfield.
Line of Scrimmage
The line of scrimmage is the imaginary line in the football field that the teams cannot cross unless another game has started. It's also the area where the ball is placed at the end of each game. 
Enjoy the Action and Donate a Car on Super Bowl Sunday!
Another meaningful and memorable way to spend Superbowl Sunday is to help the struggling veterans in your local community by donating any type of vehicle you no longer need, whether in good condition or not, to Veteran Car Donations.  With your donation, we can help them get back on their feet again.
We'll have your vehicle auctioned off, with the proceeds going to our veteran-focused charity partners. These IRS-approved 501(c)(3) nonprofit organizations use the funding to sustain and expand their programs and services for the benefit of our nation's heroes. They provide deserving veterans and their families with financial assistance, free medical treatment, employment opportunities, family support, and other life-transforming benefits.
While your act of generosity will directly impact the lives of our veterans, you will also personally benefit since your donation will entitle you to a top tax deduction after your vehicle is sold at auction. Moreover, you'll get to enjoy our free pickup and towing service wherever you are in the country.
For more information on Veteran Car Donations and our donation program, check out our FAQs page. For inquiries, you can call us anytime at 877-594-5822 or send us a message online.
Bring Joy to Struggling Vets Now!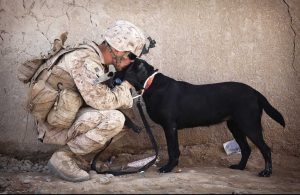 Go ahead and enjoy the action on the field on February 2 – Super Bowl Sunday. We're sure you'll feel even happier once you've gladdened the hearts of needy veterans and their families in your community with your car donation. Call us at 877-594-5822 or fill out our online donation form to get started with your donation now!