September 8, 2019
The Amazing Effects of Culinary Therapy on Veterans
You may think of cooking as a hobby or a chore, but for many of our veterans, culinary therapy provides their saving grace. Recent findings showed that cooking and culinary arts can actually enable certain individuals to overcome their mental problems such as post-traumatic stress disorder, depression, addiction, and substance abuse.
Culinary therapy involves gardening, grocery shopping, as well as planning and preparing healthy meals. Its focus is mainly geared towards inspiring creativity while keeping the mind preoccupied. Furthermore, this alternative therapy opens the door towards inner healing since it effectively relieves stress and anxiety.
What Are the Amazing Effects of Culinary Therapy on Veterans?
Culinary therapy can be mentally therapeutic since it provides a creative outlet that can be used as a distraction because it requires focus and keen attention to each detail. To provide more details on this, Veteran Car Donations presents the amazing benefits of culinary therapy on veterans.
1. It's the perfect distraction.
When you're cooking, your mind is constantly preoccupied with what you are currently doing and what you're going to do next—preparing the ingredients, adjusting the seasonings, or stirring the mixture. It keeps your attention fixated, which in turn pushes out negative thought patterns.
2. It boosts creativity.
Did you know that preparing even the simplest dishes can already greatly benefit a veteran's mental health? The entire process won't create anxiety since it encourages focus while boosting creativity and happiness. Veterans who resort to culinary therapy feel more grounded and capable because the sense of creativity that the activity inspires makes them feel good about themselves.
3. It gives a sense of purpose.
One of the best things about culinary therapy is the fact that it gives the veterans a sense of purpose as they're given the opportunity to serve other people when they bring out the food. It makes them feel like they've fulfilled a basic need for others. As such, it cultivates a sense of purpose in them.
Veterans who struggle with social contacts can attest that cooking for others and sharing meals with them help them overcome this problem.
4. It helps develop new skills that could open doors to employment.
There's no doubt that healthy food can lead to a healthy mind. Through culinary therapy, veterans aren't only given the chance to learn how to prepare healthy foods for themselves and their loved ones, but they can also use these skills to find rewarding and stable jobs.
You Can Transform Lives Today!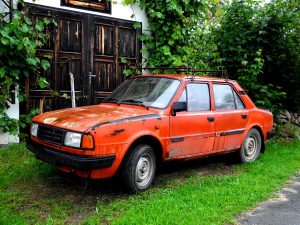 Donating your old and unwanted vehicle to Veteran Car Donations will give our needy veterans a great chance of improving their living conditions. Once we receive your vehicle, we'll sell it at auction and use the proceeds from the sale to support the life-changing programs and services that our IRS-certified 501(c)3 nonprofit partners deliver to their veteran beneficiaries. The services that our charity partners provide include:
Educational scholarships
Grief counseling
Mortgage-free and specially adapted housing for homeless veterans as well as those with service-connected disabilities
Mental healthcare
Skills training
Employment assistance
If you're planning to get rid of an old clunker, donating it to us is the easiest and hassle-free way of doing it. You'd even get a significant tax deduction after your vehicle is sold as well as free towing services. For more information, feel free to visit our FAQs page. If you have questions, you can call us anytime at 877-594-5822 or send us a message online.
You can donate to Veteran Car Donations by either calling us or filling out our secure online donation form. We accept donations of nearly all types of vehicles regardless of age, mileage, and condition. We can also pick up your vehicle wherever you are in the United States since we have vehicle donation programs in all 50 states.
It's Your Turn to Save Our Heroes!
It will only take a few minutes of your time to transform the lives of our nation's heroes. Call us at 877-594-5822 and get started with your car donation!