October 15, 2019
The Basics: The Air Force — Defending the Nation for Over a Century
If you are interested in pursuing a career in the United States Air Force, you'd be setting yourself up for an incredibly rewarding job. However, once you join the Air Force, you will have to maintain the highest standard of service and discipline to achieve success.
The Air Force's History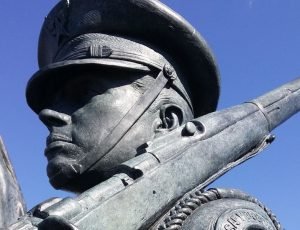 Because of the skills and bravery of American airmen, the United States Air Force has successfully been defending our nation in the air, space, and cyberspace for over a hundred years.
In December 1903, the first U.S. aircraft was constructed and taken to flight by two bicycle salesmen from Ohio. This paved the way for the U.S. to become the most powerful and technologically advanced country in the world.
Before World War I, battles took place only on the ground and at sea. However, when World War I broke out in Europe in 1914, the world saw fixed-wing aircraft conducting ground attacks or taking part in aerial dogfights for the first time, with America taking the lead. When World War II erupted in 1940, the sky became a major battleground.
After World War II, the U.S. Air Force became a separate military branch as technological and organizational advancements were made. It was during this time when the United States became the world's leading superpower. The United States asserted its global military power when it stopped North Korea, China, and the Soviet Union from claiming victory over South Korea when the Korean War broke out in 1950.
American airmen continued to reach to the skies and beyond into outer space from 1954 to 1964, testing the boundaries of flight. In 1965, the U.S. was once again thrust into an international conflict when it got involved in the battle to stop the spread of communism. It was during this time when superior air power, tactics, and weapons systems changed how wars were fought.
During the liberation of Kuwait, the U.S. Air Force displayed massive air superiority with the activation of its GPS system and the launch of its first unmanned aerial vehicle. As the war on terror continues to plunge the U.S. into its longest war that has no traditional borders, more unmanned vehicles and other powerful aircraft with lethal firepower are being developed to further enhance U.S. air superiority.
How to Join the Air Force
Do you see yourself becoming part of the force, defending our country through control and exploitation of air and space? If so, then Veteran Car Donations has come up with the list of basic eligibility requirements that you'll need to meet:
You must not be younger than 17 (18 if you're planning to join as an officer) or older than 39 years.
If you want to join as a law, healthcare or ministry professional, you can't be below 18 years old or older than 48 years of age.
If you wish to enlist as a non-citizen, you must be a legal permanent resident with a valid Green Card or a legal, non-citizen with a valid visa. For a Commissioned Officer, you must be a native-born or naturalized U.S. citizen.
Must meet the mental, physical, and moral standards for enlistment
Must receive a favorable military security suitability determination (MSSD) before entering the service
Must have a high school diploma or a GED. Furthermore, GED holders must be at least 18 years old, must get a 65 qualifying score on the Armed Services Vocational Aptitude Battery (ASVAB), and must obtain at least 15 semester hours of qualifying college credit. If you're joining as an Air Force Officer, a four-year college degree within 365 days of attaining the degree during the time of application is required.
Tired of Keeping an Unwanted Vehicle?
If you decide to take part in Veteran Car Donations' vehicle donation program, you'll be doing yourself and the whole veteran community in your local area a huge favor. We'll auction off your donated vehicle and use the proceeds to support the programs of our IRS-certified 501(c)3 nonprofit partners that deliver benefits to deserving veterans. Among the services they receive are mortgage-free and specially adapted housing, free mental health care, general transitioning assistance, educational scholarships, and employment opportunities.
You also stand to benefit from your vehicle donation. Aside from the free pickup and towing services that we'll provide, you'll also get a chance to reduce your taxable income in the next tax season because your charitable contribution is 100% tax-deductible!
Just fill out our online donation form or call us at 877-594-5822 to get started.
If you want to know more about how our vehicle donation program works, you may visit our FAQs page or send us a message online. We accept donations of nearly all types of vehicles regardless of their age, mileage, and condition, which means you can hand over even vehicles that are no longer in good shape. You can also make your donation wherever you are in the United States since we have vehicle donation programs in all 50 states.
Uplift Lives of Struggling Vets with Your Car Donation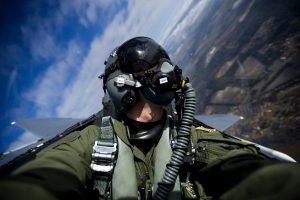 You don't have to care for a vehicle that you no longer want or need.
Donate it to Veteran Car Donations instead. Call us at 877-594-5822 and turn your clunker into a powerful tool that can uplift the lives of the struggling veterans and their families in your community!