November 12, 2020
How to Start a New Life with a Fulfilling Job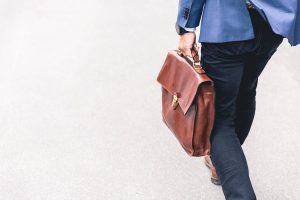 For many military members, looking for a job would be the first thing they would do after the end of their active duty from the service. While entering the civilian workforce might sound like a daunting task, it can be achieved easily. Planning is the key.
If you're a recently separated service member currently on the hunt for a civilian job, then you've come to the right place. We'd love nothing more than to help you start a new life with a fulfilling job. Here are five tips that are sure to make your transition to civilian employment a smooth one.
Attend military transition workshops.
Workshops serve a huge purpose, especially when you're still in the process of readjusting to life outside the military. These workshops, as well as training programs, are designed to equip former members of our armed forces with the right skills and knowledge necessary for securing a stable and decent civilian job.
One program you might want to consider joining in is the Transition Assistance Program (TAP). It's a three-day workshop for veterans seeking civilian jobs. There you'll get to learn job search strategies, interview preparation, resume writing, and career options.
Consider in-demand jobs.
Since career demands are changing almost every year, it's crucial to research your options before coming up with a decision. Besides choosing a field where your skills and military experience come in handy, be sure that it's one that's expected to grow over time.
Network with your fellow vets.
If you want job hunting tips from experts, networking would be the best source for these. Connect with former military members who are now happily working in the corporate world. Before asking about job openings, however, try to establish rapport with them. That way, they'll feel comfortable around you, making it easy for them to share their transitioning experience with you, give you words of advice, and eventually telling you about job vacancies they might know of.
Look for military-friendly employers.
Many employers prefer to hire individuals who have served in the military. Veterans possess leadership, responsibility, perseverance, accountability, and integrity — qualities employers look for in job candidates. Top companies that have been recruiting veterans for years include Procter and Gamble, Home Depot, and General Electric. Discover more military-friendly employers here.
Showcase your strengths.
Consider yourself lucky for having certain skills that most non-military jobseekers don't have. You can think quickly on your feet when things go wrong. You know very well how to handle stressful situations. You have impeccable organizational skills, and you're a solid team player. Write down these strengths and others that come to mind in your resume. Point these out during the job interview.
Extend Your Helping Hand to Veterans in Need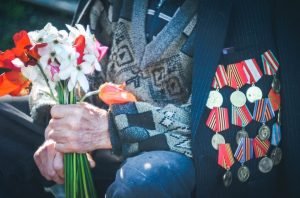 Wouldn't it be wonderful to see former service members in your community finally experiencing productive and fulfilling lives? Getting decent and secure jobs, living in comfortable homes, and receiving ample medical care — these are just some of the things that the veterans in your community could finally have. You can help make these happen when you donate a vehicle you no longer need to us at Veteran Car Donations.
Once we have your donation, we'll sell it at an auction and use the generated funds to support the programs and services being delivered by our veteran-focused nonprofit partners. From job training and quality health care to housing assistance and so much more, struggling veterans in your area will now get the assistance they've long been looking for.
Since all our charity partners are IRS-approved 501(c)3 nonprofit organizations, your donation will entitle you to claim a top tax deduction in the next tax season. We'll mail you the 100% tax-deductible sales receipt of your sold vehicle days after its auction.
Aside from receiving a hefty tax write-off, you will also benefit from our free towing service. We can collect your vehicle donation wherever you reside in the country since we operate in all 50 states.
To learn what types of vehicles we normally accept, you may head over to this page. If you have any questions or concerns, feel free to call us at 877-594-5822 or send us a message here.
Transform Lives with a Charitable Act Today!
It's time to show our nation's heroes how much they mean to us. Help start their journey to a better future with your car donation. Call Veteran Car Donations at 877-594-5822 or fill out our online donation form now!