April 13, 2022
One Vehicle Stolen Every 36 Seconds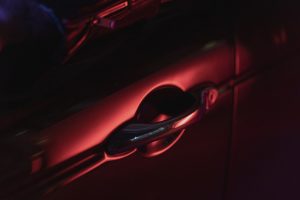 Crime can happen anywhere, but certain cities and states in the United States have higher car theft rates than others.
In 2020, auto thefts saw a sudden increase in many cities across the country partly due to the pandemic and its socio-economic effects. Nationwide, there were 880,595 vehicle thefts, up from 794,019 in 2019, according to the latest National Insurance Crime Bureau Hot Spots report. The latest number of vehicle thefts means that about one vehicle is stolen somewhere in the country every 36 seconds.
Based on the NICB report, the top city that was considered the largest hotspot for car theft in 2020 was Bakersfield, California. Its theft rate jumped dramatically from 726.28 in 2019 to 905.41 in 2020. Another California city, Yuba took the second position with 724.46. 
The theft rate is the total number of thefts per 100,000 residents.
Here's a list of the top 10 major U.S. cities for auto thefts with their corresponding theft rate based on data released by the NICB in 2020:
Bakersfield, CA — 905.41
Yuba City, CA — 724.46
Denver, CO — 705.80
Odessa, TX — 664.28
San Francisco, CA — 655.20
Albuquerque, NM — 631.75
Pueblo, CO — 602.39
Billings, MT — 564.75
Joseph MO — 564.64
Tulsa, OK — 551.76
Apart from cities, several states plus the District of Columbia also saw an increase in the incidence of car theft in 2020. Topping the list for auto theft was Washington, D.C. where the car theft rate increased from 404.82 in 2019 to 562.98 in 2020. At second place was Colorado, which saw a similar trend of increase from 369.86 in 2019 to 502.12 in 2020.
Here's a list of the top 10 U.S. states plus the District of Columbia for auto thefts with their corresponding theft rate:
Washington, D.C. — 98
Colorado — 12
California — 24
Missouri — 63
New Mexico — 19
Oregon — 08
Oklahoma — 28
Washington — 46
Nevada — 84
Kansas — 28
In terms of total theft cases, the NICB reported that California led the states with 187,094 reported incidents in 2020. Texas was second with 93,521 car thefts while Florida took third place with 44,490 thefts. These three states alone accounted for 37% of all thefts across the country last year.
What You Need to Do to Avoid Getting Victimized by Car Thieves
If you reside in any of the hard-hit cities and states, you better make sure that your car insurance is up to date. You also need to keep your vehicle locked at all times, even while driving. After parking your car, never leave your keys inside the vehicle. Also, never leave your car running and unattended. Furthermore, avoid leaving valuables inside your car where passersby can see them.
Losing an Old Car This Way Is Not Bad At All
Losing your precious car to thieves can be a heartbreaking experience considering that for most Americans, their car is the second largest investment they've made next to their home. However, giving away your extra automobile to support a worthy charitable cause is a different matter altogether.
When you donate such a vehicle to us at Veteran Car Donations, you'll be helping improve the living conditions of the struggling veterans and their families in your community. These are our former service members who are homeless, jobless, disabled, and physically or mentally ill.
We'll have your donation auctioned off, with the proceeds going to the reputable military and veteran nonprofit organizations that we are in partnership with. These IRS-approved 501(c)(3) nonprofits use the money to provide disadvantaged and neglected veterans with free quality health care, financial aid, housing assistance, employment opportunities, family support, educational scholarships, psychotherapy services, and many other benefits.
You will also benefit from your charitable contribution since you'll get to enjoy our free towing service wherever your vehicle is located in the country. You'll also enjoy our quick and convenient donation process where you don't have to do any paperwork. On top of that, you'll have the privilege of receiving the maximum tax deduction in the next tax season.
Perhaps more importantly, your act of charity will give you a feeling of intense satisfaction, knowing that you'll be helping transform the lives of the hurting heroes residing in your community.
If you have any questions or concerns, feel free to call us anytime through our toll-free hotline at 877-594-5822 or you may send us a message here. Check out our FAQs page for more information on our donation program. 
Do Something Meaningful with Your Old Car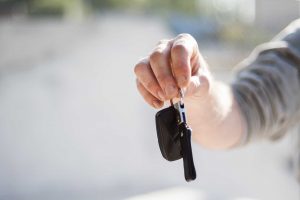 Rather than let your ancient auto rot in your garage, forgotten and unused, transform it into an instrument of hope for veterans who are facing tough challenges in their transition to civilian life. You can do that with your vehicle donation. Call Veteran Car Donations at 877-594-5822 or fill out our online donation form now!