March 16, 2021
Know Why Many Companies See Ex-Military Members as Great Assets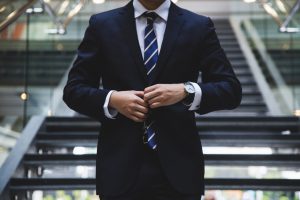 Every year, approximately 200,000 military members leave the service. As they go home and ease back to their normal civilian lives, one of the challenges they face is finding decent and stable employment. Since most of them enlisted right out of high school, they aren't exactly equipped with the skills that are needed to fill various positions in different types of companies.
Veterans look forward to finding gainful employment upon leaving the service. Fortunately, more and more companies are recognizing the struggles of our veterans in finding well-paying jobs. Various businesses have opened their doors wider to veterans applying for jobs where they get to learn diverse skills.
Businesses That Hire Veterans
Did you know that businesses can also benefit from hiring veterans? They can be great assets to companies with their problem-solving skills, adaptability, and commitment to getting their job done. They can also be trusted in following instructions, working with a team, and handling stressful situations because these were the things they did when they were still in the military.
Many employers recognize all these positive traits and have decided to welcome onboard more former service members. Here are 10 of these employers:
BAE Systems
In 2017, BAE Systems invested a large chunk of its resources in hiring veterans. Since its operations require the intelligence and skills of former service members, it has been recruiting more and more ex-military members. At present, 16% of the company's employees comprised of veterans.
S. Department of Defense
The federal government has long recognized the technical skills that veterans possess. Some of them already have the security clearance needed in certain federal positions. Likewise, working for the DoD presents great opportunities to former service members who wish to continue serving the country, this time in a civilian capacity.
Booz Allen Hamilton
Booz Allen Hamilton appreciates and understands what the veterans went through during their time in the military. Approximately 28% of the company's workforce comprised of veterans. The company offers various opportunities for growth to its ex-military employees. It runs a Veteran Recruiting Center of Excellence whose main goal is to recruit and hire ex-military members.
S. Department of Veteran Affairs
The VA knows exactly what veterans need as soon as they get out of service. Since its establishment, it has been providing a variety of programs for veterans looking for meaningful employment. These include educational scholarships, skills training, incentive programs, and other services intended to help the vets in their transition to civilian life. The government agency also provides excellent benefits to its ex-military employees.
S. Customs and Border Protection
The U.S. Customs and Border Protection is charged mainly with keeping terrorists and dangerous weapons out of the country. As such, it needs trained agents with experience in the field. It hires qualified veterans for law enforcement duties.
S. Bank
Nearly 2,000 veterans make up the workforce of the Minneapolis-based financial institution, U.S. Bank. The company requires most of its employees to undergo military-related training.
ManTech International Corporation
ManTech provides the U.S. government the technology used in defense, intelligence, law enforcement, and other security areas. For this reason, the skillset of a veteran is extremely valuable in providing the company's technical services to its clients. Currently, 46% of the company's employees are veterans.
Boeing
Boeing is the country's top aerospace company that manufactures jetliners, warplanes, and military weaponry. It's committed to recruiting veterans and has 30 veteran-focused employee engagement teams. It offers skills development to its ex-military employees.
Intelligent Waves
Intelligent Waves is a veteran-owned IT company that offers a wide variety of services to its private and government customers. At present, approximately 47% of its staff are ex-military members. They get to enjoy the company's Employee Assistance Program that provides them with various benefits.
Science Applications International Corporation (SAIC)
The company provides scientific, engineering, and technical solutions to its clients. It works closely with the departments of Defense and Homeland Security. The company considers veterans vital to its operations because they possess the skillset it needs — ethics, perseverance, honor, and commitment.
You Can Easily Help the Struggling Vets in Your Community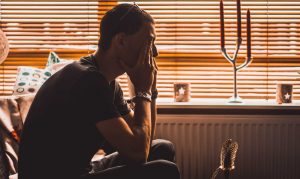 How about extending a helping hand to the less fortunate veterans in your area? You can easily do that without taking out your wallet. All you have to do is to get in touch with us at Veteran Car Donations and turn over to us any old car or any other type of vehicle that you no longer need. When you do so, you'll be able to help us raise money that's needed to sustain the various veteran-focused programs and services that are being carried out by our military and veteran nonprofit partners in your community.
We'll sell your vehicle through an auction and distribute the proceeds to these IRS-certified 501(c)3 nonprofits. They will use the money to provide their veteran beneficiaries in your area with quality health care, financial aid, housing assistance, employment opportunities, family support, educational scholarships, psychotherapy services, and many other benefits.
In return for your donation, we'll pick up and tow your unwanted car for free wherever you're located. You'll also automatically qualify for a top tax deduction in the next tax season.
We'll handle all of the heavy lifting for you — including the paperwork!
To learn more about Veteran Car Donations and our vehicle donation program, feel free to visit our FAQs page. Should you have any questions or concerns, you may reach us at our toll-free hotline 877-594-5822 or contact us online.
Make a Difference Today!
Don't miss this chance to make a difference in the lives of our nation's heroes. Call Veteran Car Donations at 877-594-5822 or fill out our online donation form. to get started with your car donation today!