October 26, 2018
Top 10 Motorcycle Brands: Know the Features of These Top-Selling Motorbikes and Take Your Pick
When it comes to brands and models, motorcycle enthusiasts and riders are quite the loyalist type. Thrill-seeking individuals go for high-speed two-wheelers, such as Kawasaki or Suzuki, while stylish riders opt for the more sophisticated ones like Ducati or Triumph.
Whether you've been an avid fan of motorbikes for years already or you're just on your way to owning a sports bike for the first time, it's best that you have an idea of the top performing brands that are currently in the market
We've rounded up the top 10 motorcycle brands in the world. Find out which ones you can possibly add to your shopping cart by going through the list below.
Yamaha
"If you are going to make it, make it the very best there is."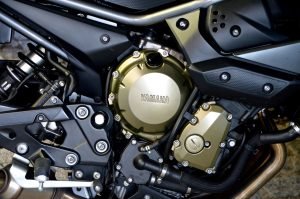 One of the leading and most popular brands in the world, Yamaha had its start in Japan way back in 1955. Five years later, the brand became a huge hit in the Asian country, eventually earning an international name. Seeing their bike's growing popularity, the manufacturers decided to export their motorcycles to the U.S.
Yamaha is best for riders who enjoy off-road adventures. The Japanese brand also specializes in classic motorcycles and sports bikes, giving motorists all the more reason to love them.
Although mostly recognized for its two-wheelers, Yamaha has expanded to other vehicles such as ATVs, snowmobiles, and boats. It's no wonder why the brand has attracted millions of fans from all over the globe.
BMW
 "Designed for driving pleasure."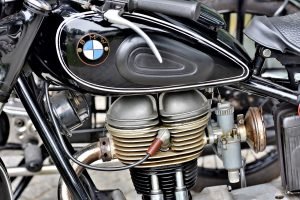 Bayerische Motoren Werke, or what's simply known to everyone as BMW, released its first ever motorcycle, the M2B15 flat-twin engine in 1921. After successfully capturing the public's attention with its creation, the German company went on to produce more vehicles. With each passing year came new ideas and innovations, making the brand loved by many.
BMW is ideal for people who are into long-distance riding. Its sports bikes are also very popular among racers and adrenaline junkies. BMW further proved its worth as a motorcycle brand when it competed in the Superbike World Championship in 2007.
Harley-Davidson
"Until you've been on a Harley-Davidson, you haven't been on a motorcycle."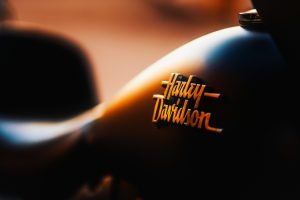 The world welcomed this iconic U.S. motorcycle brand in 1903, thanks to two young men, William Harley and Arthur Davidson. What started out as a dream for these two friends turned into a reality when they created a one-cylinder motorbike intended for racing. Never did they expect to become such well-respected pioneers in the motorcycle industry.
Our very own Harley-Davidson is the epitome of a classic beauty in the world of choppers, bikes, and everything in between. With their over-the-top performance and distinctive style, it's fair to say almost all American riders have dreamt of owning the sleek motorbike at some point in their lives. If customized big bikes are more of your thing, Harley-Davidson is the perfect choice.
Honda
"From mighty to mini, Honda has it all."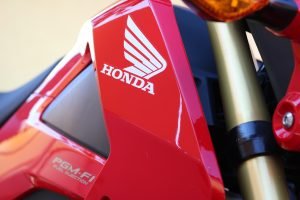 The largest motorcycle manufacturer in Japan, Honda introduced its first motorbike in 1949. A few years after working as an apprentice in a garage shop, Soichiro Honda opened his own garage, where he started to build a race car for his personal interest. At the end of World War II, he decided to focus on motorcycles instead as he felt the need to provide people with inexpensive transportation.
Many long-distance motorists who love going on extreme rides are likely to pick Honda as their road buddy. The brand is also a great option for people who intend to keep their bikes for a very long time. With the quality of their vehicles, Honda owners are unlikely to find themselves stranded on a highway for the next five years or so.
The brand now offers a wide range of models to choose from. In its current lineup of motorcycles, off-road vehicles, scooters, or even ATVs, Honda continues to impress. Also, the fact that it's the largest manufacturer of internal combustion engines makes Honda one of the biggest names to look out for in the vehicle industry.
Kawasaki
"Let the good times roll."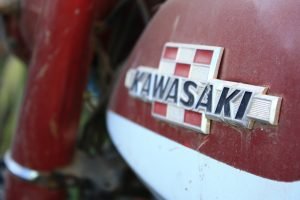 Another one of the most popular motorcycle brands coming from Japan is Kawasaki Motor Corp. Formerly named as Kawasaki Heavy Industries, the company entered the scene in 1896. However, it made its way into the motorcycle industry only in 1949.
What sets Kawasaki motorbikes apart from the rest is their ability to ride low to the ground while running with incredible speed. Because of these qualities, the brand has become a top choice for race car drivers.
Ducati
"In lightness my strength."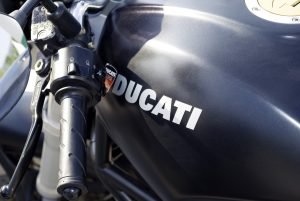 While we have the Harley to brag about, the Italians have Ducati. Recognized for their classy look, distinguished features, and brilliant performance, Ducati motorcycles were introduced in 1926 by Antonio Ducati and his sons, Adriano, Marcello, and Bruno. The company is also the first to produce a 250 cc road bike.
A lot of unique features make Ducati stand out from other well-known brands. Some of these include the desmodromic valve, its four-stroke engine, and its steel tubular trellis frame. The motorcycle brand also boasts of countless title wins in major racing events, having so far bagged 15 riders' titles and the MotoGP championship.
Suzuki
"Way of life"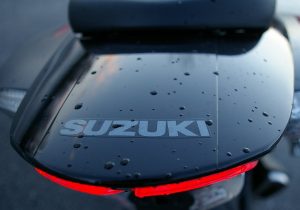 Did you know that Suzuki used to produce weaving looms way before it became popular for its vehicles? This Japanese manufacturer entered the motorcycle scene in the 1950s. It eventually rose to fame as years passed, even coming up with the first ever liquid-cooled motorcycle in the early 1970s.
Suzuki is an ideal pick for those who are looking for motorbikes with high speed and good mileage. The brand is renowned for producing the fastest motorcycles in the world. If you're the type who gets excited over hair-raising rides, you might have just found your perfect match in one of Suzuki's bikes or cruisers.
Triumph
"Go your own way."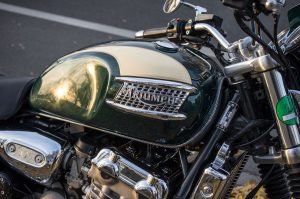 One of the oldest and legendary motorcycle brands, Triumph had its introduction sometime in 1902. Prior to that, the British company only imported sold bicycles and sewing machines. After producing a series of powerful motorbikes, it garnered massive attention from the public, which eventually made them an established player in the market.
Triumph bikes are mostly known for their vintage styles and high-end performance. The brand has become so popular in the world, with about 85% of its motorcycles sold overseas. These include both speed motorcycles and cruisers.
KTM
"Ready to race"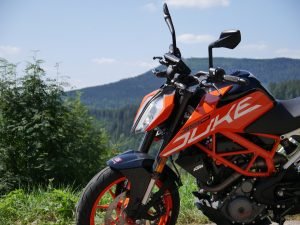 KTM started out as a car repair shop in Austria. Hans Trunkenpolz, the man behind the brand, introduced his own motorbike creation in 1954. This paved the way for future sports bikes, dirt bikes, off-roaders, and racing bikes.
While KTM's performance is not as efficient as the other prominent brands, there are a number of upsides to owning a KTM motorbike. The brand is less pricey, offers a wide array of speed bikes, and its motorcycles can definitely get down and dirty.
Aprilia
"Be a racer with Aprilia superbikes."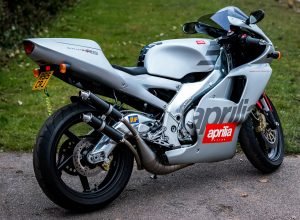 Another significant brand contributed by Italy is Aprilia, which originally began as a bicycle production factory. In 1968, it turned its attention to motorcycle production, after the company owner's son, Ivano Beggio, had taken over. He built the first 50 cc motorcycle, which became the prototype of the Aprilia motorbike.
Probably the biggest edge Aprilia has against the rest of the motorcycle companies in Europe is its record for winning hundreds of Grand Prix races, with a total of 294 victories so far. This is one of the reasons why the brand has become quite a name in the racing scene.
Today, Aprilia sells a variety of motorcycle types – mopeds, scooters, motocross bikes, superbikes, you name it. Compared to its counterparts, Aprilia offers more reasonable prices.
If you want to invest your money and effort on a motorcycle, be sure that it will be worth it in the long run. Always do your research first before making your purchase.
Help Our Struggling Vets with an Old Motorbike
While we're on the topic of motorcycles, do you own one that you don't drive anymore? Have you been planning to get rid of it? Here's a fantastic idea: Donate it to us at Veteran Car Donations for a worthwhile cause!