January 4, 2021
Give Some New Hobbies a Try This January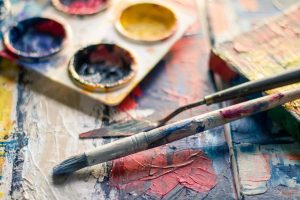 There's more to life than work. We also need to relax and enjoy ourselves, and one way to do that is by indulging in hobbies.
Hobbies help us destress, have fun, and feel like we're truly living in this world. They're a way to remind ourselves that life doesn't have to be always about problems and responsibilities. Hobbies help show a part of ourselves outside our professional lives. They also show glimpses of our personalities and where our interests lie.
There's no such thing as having enough hobbies in your life. There will always be room for more. January is the best month to give some new hobbies a try or just have fun with the favorite ones you already have. It's National Hobby Month!
No two people have the same set of hobbies. While you might have some hobbies in common with other people, there will always be one or two that make you or them unique. 
That doesn't mean you can't give their hobbies a try though, or vice-versa. Who knows, you might even find yourself picking up one of their hobbies as your hobby, too!
Here are the top 3 ways of enjoying National Hobby Month:
Do your favorite hobby with a friend.
Do you love painting? Or maybe relaxing under the sun, with a fishing rod in hand? Whatever your favorite hobby is, it's more fun to do it with a friend! Invite someone who loves your hobby the same way you do and do it together. There's no better way to spend time than doing what you love with people who are also just as interested in it.
Try a new hobby.
If there's a hobby you've always been looking to try, January is the best month to do so. Don't be afraid to dip your toes into a new hobby just because you're not that familiar with it. We don't always find our favorite hobbies naturally. Sometimes, we discover them because we decided to try.
Create Hobby Exchange Day!
On National Hobby Month, designate a "Hobby Exchange Day" with a friend. Find a hobby that you love but one that they haven't tried yet. Let them also choose a hobby they love and one you haven't tried yet. On Hobby Exchange Day, teach each other the ins and outs of your hobbies and have the other person give it a try. This might be the start of you having a new favorite hobby or you helping your friend discover something else they're going to love.
Show Your Kindness with a Car Donation
A hobby is something a person loves doing. Helping the needy with whatever resources one can spare is something that many kind-hearted people love doing. Are you one of them?
We believe you are. One way you can show this is by donating any vehicle you can spare to us at Veteran Car Donations for the benefit of the needy veterans and their families in your local area. These are our former service members who are suffering from service-connected disabilities and mental health disorders, those who can't find decent jobs, and those who have fallen deep into poverty for lack of support, forcing them out of their homes to live as homeless people begging for alms on city streets.
We'll auction off your donated vehicle to convert it into a fund-generating tool for our veteran and military nonprofit partners. The proceeds from the sale of your donated vehicle will help support the vital programs and services being delivered by these IRS-certified 501(c)(3) nonprofit organizations. Thanks to your donation, they will be able to provide more deserving veterans and their families with quality healthcare, financial aid, housing assistance, employment opportunities, family support, educational scholarships, psychotherapy services, and many other benefits.
As our donor, you'll get to enjoy a top tax deduction. You'll also receive free pickup and towing service from us wherever you're residing in the country.
The best reward you'll get, however, is the priceless feeling of joy and satisfaction for helping uplift the lives of our nation's heroes.
We take almost all types of vehicles, including those that barely run anymore. Head over to this page to get a complete idea of what we usually accept as donations.
If you want to learn more about our vehicle donation program, feel free to visit our FAQs page. For inquiries or concerns, reach out to us at 877-594-5822 or send us a message here.
Touch the Hearts of Our Heroes Today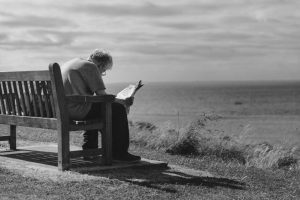 Start the New Year with an act of charity that will touch the hearts of the impoverished veterans in your local area. A simple vehicle donation can leave a lasting impact on their lives. Call Veteran Car Donations at 877-594-5822 or fill out our online donation form now!