January 24, 2021
On January 24th, Sincerely Praise the People You're With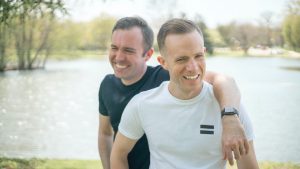 While every day is a great day to give compliments, National Compliment Day on January 24th is an extra reason to go out of your way to praise the people you're with for all the good things they've done and are still doing.
Compliments are powerful words that can make a huge difference in someone's mood and confidence. They help inspire and re-assure people that they're on the right path, thus validating their good work.
Take time to think about what makes someone stand out from the rest of the crowd and let them know about it. You'll be amazed at how people react when they find out they're being noticed and being given attention.
The best compliments are the ones that come straight from the heart. Sincerity is the key to giving great compliments as people can often tell if we're being fake. A fake compliment is probably a step below a bad insult, especially if it's pretty obvious. If you don't really mean something, especially when it comes to compliments, it's probably better to just keep quiet. The last thing you want is for people to start talking or gossiping about how "fake" you are as a friend.
Check out these top 3 ways on how you can take part in the celebration of National Compliment Day on January 24th:
Compliment a stranger.
It's amazing how a compliment feels if they come from people we don't even know. The fact that they're people we're not connected with helps remove that nagging feeling that the compliment you gave was just because of your friendship with them. Do you like their shoes? The way they dress? Does their hair look great? Let them know and compliment them!
Compliment friends whom you're not that close to.
We have friends who are like family and we have friends who are more like acquaintances. These are the people to whom we just give a nod or say a casual "hello!" when we see them. On National Compliment Day, make an effort to go one step further and compliment them. Who knows? That might lead to a close friendship.  
Compliment your friends on social media.
Not all our friends on social media are our friends in real life. Help brighten up their day by giving them genuine compliments. You can base your compliments on what you see on their social profile pictures. Write "You look great in your profile picture!" or, "I like the painting you posted last time." Such remarks can do wonders to their confidence.
Here's How to Uplift the Lives of Our Struggling Veterans
National Compliment Day is a chance for you to make someone's day a little brighter.
However, some people need more than just compliments to find happiness and fulfillment in their lives. Among them are our former service members who are burdened with disabilities, illnesses including mental health issues, inability to find decent jobs, and homelessness due to lack of support.
If you have an unwanted car, that's all you need to extend meaningful assistance to these suffering veterans. All you got to do is to donate that vehicle to us at Veteran Car Donations. We'll put your vehicle up for auction, with the proceeds going to our veteran-focused nonprofit partners.
These IRS-certified 501(c)(3) nonprofit organizations use the funding that we give them to provide their veteran beneficiaries with quality healthcare, financial aid, housing assistance, employment opportunities, mentoring, family support, educational scholarships, psychotherapy services, and many other benefits.
The good thing about donating to us is that you'll get amply rewarded for your charitable act. Not only will you get our free pickup and towing service, but you'll also qualify to receive a top tax deduction in the next tax season. 
However, the best reward you'll get is the immense feeling of satisfaction, knowing that your gift will help improve the living conditions of the struggling veterans in your community.
You can donate not just your old car but any other type of vehicle that you may have. Check out this list of the different types of vehicles we commonly accept from our donors.
We can collect your donation wherever you are in the United States. It's because our donation program covers all 50 states.
You can check out our FAQs page to get to know our quick and convenient donation process and other details. If you have questions and concerns, feel free to call us at 877-594-5822 or leave us a message here.
Give More than Compliments to Our Heroes Today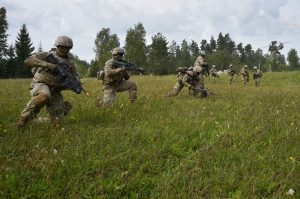 On National Compliment Day this January 24th, give more than compliments to our nation's heroes. Give them something that can help uplift their lives. Your car donation will make that happen. Call Veteran Car Donations at 877-594-5822 or fill out our online donation form now!