May 31, 2021
Stress Isn't Just 'All In Your Head'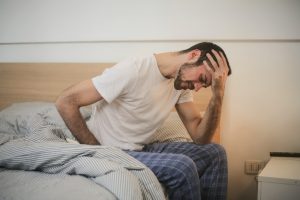 While you might not feel it right away, stress causes physical effects on your body alongside its mental toll. Unfortunately, it's a normal part of life that we have to learn how to deal with daily. Sitting in traffic, being late for work or a meeting, and even getting the wrong coffee flavor instead of the one you ordered at a coffee shop — all of these have the potential to send stress hormones running through your body, turning your good day into bad.
Everyone handles stress differently, which means the severity of the physical effects can vary from person to person.
If you're constantly stressed out, you may start feeling these physical effects:
Stomach aches
Your digestive system can be affected by stress. This could lead to nausea, an upset stomach, or other belly troubles you wouldn't want to experience.
Weak immune system
If you're constantly experiencing stress for a long time, this could weaken your immune system. You'd be more vulnerable to infections and other diseases.
Fertility problems
Not having luck with having a child with your partner? Stress can be one factor why you're having trouble conceiving. Stress hormones interfere with your body's reproductive system, which makes it harder for a couple to make a baby.
Delayed or missed periods
Women can have their menstrual cycle delayed or skipped altogether because of stress. In severe cases, it might stop altogether and won't return until their stress levels are brought under control again.
Low sex drive
Stress has a way of taking its toll on your libido. People with high stress levels often find themselves fatigued and have a lower sex drive than others.
Your Old Vehicle Can Help Uplift the Lives of Our Veterans
Separation from the service is a highly stressful time for veterans. For many, the end of their military career brings more problems into their lives. This is so because of the terrible obstacles they face in their transition to civilian life.
Many of them are unable to find jobs to support themselves and their families. Some of them have service-connected disabilities and illnesses, including untreated mental health conditions. Others are abandoned by their families and left homeless, forcing them to live on the streets as beggars.
If you care for our suffering veterans — the men and women who fought for us and risked their lives to ensure that we live in freedom and security — how about lending a hand to ease their misery? You can easily do that by donating any vehicle you no longer need to us at Veteran Car Donations. We will use your donation to provide better living conditions to our former troops who badly need assistance.
We'll sell your donated vehicle through an auction and use the proceeds to support the vital programs and services being provided by our charity partners to their veteran beneficiaries. These IRS-approved 501(c)(3) nonprofit organizations provide deserving veterans and their families with free quality health care, financial aid, housing assistance, employment opportunities, family support, educational scholarships, psychotherapy services, and many other benefits.
Your vehicle donation will also be a stress reliever for you since you'll get to easily dispose of a clunker that's giving you lots of headaches at no cost to you. That's right! We'll provide you with our free professional towing service wherever you are in the country.
Moreover, your gift will entitle you to receive the maximum tax deduction in the next tax season.
Best of all, you'll get to experience the priceless satisfaction of enabling our nation's heroes to live the decent and satisfying life they deserve.
If you're uncertain about your vehicle's eligibility for our program, check out this page to learn what we usually accept.
For more details on our vehicle donation program, including our donation process, visit our FAQs page. Call us at 877-594-5822 or send us a message here should you have any questions or concerns that you'd like us to address.
Touch the Hearts of Our Hurting Heroes Today!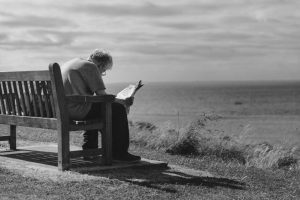 Nothing compares to the feeling of having done something wonderful to our nation's heroes who deserve all the help they can get. Your car donation will surely help improve their lives. Call Veteran Car Donations at 877-594-5822 or fill out our online donation form now!