April 12, 2021
Support a Worthy Cause This April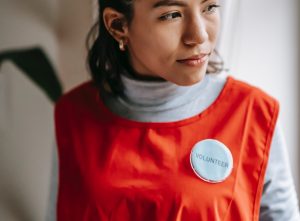 Do you want to give back to your community or help others in need? There's no better way to do that than by enlisting yourself as a volunteer for a nonprofit organization that serves a worthy cause.
Volunteers are the engines that drive every nonprofit organization. They make a significant impact on their communities through their willingness to serve people in need.
That's why in April of each year, we take the time to celebrate National Volunteer Month. It's a month-long campaign to encourage individuals to volunteer for a cause that they care for.
Do you want to know how you can take part in the observance of National Volunteer Month? Check out these 5 best ways to support worthy causes:
Promote volunteerism on social media.
Use the social media platforms you're using to spread awareness about volunteering. Post information about nonprofit groups in your local area that are looking for volunteers. Some people want to give volunteering a try but don't know where to sign up.
Thank volunteers.
If you have friends or family members who are active volunteers, thank them for their selfless action. Let them know that their effort and hard work are well-appreciated.
Attend a community event about volunteering.
Some communities hold events to spread awareness about volunteering, the nonprofits that need volunteers, and the types of volunteers they need. Attend one such event preferably in the company of a friend or family member so you'll know more about volunteerism.
Sign up as a volunteer.
Embrace the spirit of volunteerism by signing up to be a volunteer. Find a group with a cause that you believe in or you're interested in supporting. Nonprofits are always looking for volunteers as they need all the manpower they can get
Donate to nonprofit organizations.
If you don't have the time to volunteer your services, you can still support a nonprofit group in your area by donating cash or valuable non-cash items that the group can use to sustain its operation. Some groups (like Veteran Car Donations) are willing to take old vehicles as donations. You can donate to them any old vehicle that you're not using anymore.
Help Struggling Veterans with a Vehicle Donation
When you decide to donate an unwanted vehicle to us at Veteran Car Donations, you'll be helping the disadvantaged veterans in your area who badly need support.
You see, not all veterans get to live the decent and dignified life that they deserve after they retire from the service. Many of them can't find decent and stable jobs to support themselves and their families. Many are suffering from service-connected disabilities and mental health issues. Some have become homeless for lack of support.
Be the hero that our heroes need by donating your clunker to us. We'll put your vehicle up for auction, with the proceeds going to our veteran-focused nonprofit partners.
We'll put your vehicle up for auction, with the proceeds going to our veteran-focused nonprofit partners. These IRS-certified 501(c)(3) nonprofit organizations use the funding that we provide them to deliver quality health care, financial aid, housing assistance, employment opportunities, family support, educational scholarships, psychotherapy services, and many other benefits to their veteran beneficiaries.
You will also reap rewards from your charitable contribution. You'll get to benefit from our free towing service. You can get this wherever you are in the country since we operate in all 50 states.
You'll also enjoy our quick and convenient donation process where you don't have to do any paperwork.
On top of that, you'll have the privilege of receiving the maximum tax deduction in the next tax season.
Above all, you'll have the ultimate pleasure and satisfaction of doing something extraordinary that can help uplift the lives of our nation's heroes.
We take in nearly all vehicle types, including those that no longer seem to be roadworthy anymore.
If you have any questions or concerns, feel free to call us at 877-594-5822 or you may send us a message here. Check out our FAQs page for more information on our donation program.
Help Provide a Better Life for Our Hurting Heroes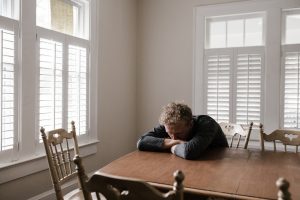 Celebrate National Volunteer Month this April by showing the suffering veterans in your area that they are not forgotten. Your vehicle donation can help transform their lives. Call Veteran Car Donations at 877-594-5822 or fill out our online donation form now!