June 22, 2020
Top Apps to Keep You in Touch with Friends and Family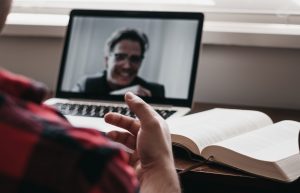 Whether you suddenly miss your buddies or you're on a business trip wondering how your kids are doing back home, you can always turn to technology to connect with them.
Fortunately, with today's high-tech gadgets, we have numerous apps that we can rely on to stay in touch with our friends and family. To make it even better, most of these apps aren't just for calling and texting — they also come with fun features to entertain you and your dear ones!
Our list below shows five popular apps that can help you communicate with your favorite people in times of loneliness, happiness, or boredom:
WhatsApp
What's great about WhatsApp is that it's super convenient and accessible for just about anyone with a smartphone and internet. You can easily connect with your contacts through text and call (voice and video). You can also use it to send photos, videos, voicemails, and GIFs. Group chat is also available, making it easier for you and your closest pals to catch up with each other.
Skype
Having been around since 2003, Skype has become one of the world's most well-known social platforms. Although it allows users to interact through text and call, most prefer to use the app to video chat with friends and family members. You can even host an audio or a video conference with up to 50 people, and as long as you have a stable internet connection, you can connect from anywhere.
Marco Polo
If you're a fan of Snapchat, we have a huge feeling you'll love Marco Polo, perhaps even more. Like the former, this app allows you to create and send video notes, which means that you don't have to go on a lengthy live chat. What gives it an edge over Snapchat is that the videos don't disappear automatically, and you can record for as long as you want.
Zoom
Although Zoom came out in 2011, it only drew worldwide attention when lockdown and quarantine measures were imposed as a result of the coronavirus pandemic. The app is mainly for professional use. Users can hold meetings through video conference calls. It also includes a screen-sharing feature, which makes it easier for employees to share their presentations. More and more people are now downloading this social app to have fun group video chats with their friends and family. Like the other platforms mentioned here, Zoom can be used anywhere and anytime.
Houseparty
What makes Houseparty an incredibly fascinating social app is that it provides users plenty of entertainment options to choose from. Aside from the usual messaging, face-to-face calling, and sharing of memes or videos, this app offers a multitude of activities that can make you feel as if you're at a virtual party. With games like Pictionary, Head's Up, and trivia quizzes, you definitely won't be running out of exciting things to do here with your friends.
Take Part in a Worthy Cause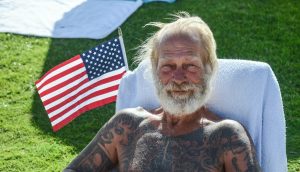 Do you happen to have a spare car that you've stopped using for years now? Interested to get rid of it for the benefit of your community's disadvantaged vets? Just hand it over to us here at Veteran Car Donations!
We will auction off your donated vehicle and use the proceeds to support our nonprofit partners, enabling them to deliver their programs and services to their veteran beneficiaries. Like us, these organizations are committed to transforming the lives of our struggling heroes. Auto donations make it possible for them to provide their beneficiaries with financial, medical, and housing assistance, employment opportunities, family support, educational scholarships, psychotherapy services, and many other benefits.
As our donor, expect a ton of rewards from us. To name some, you will receive a top tax deduction, experience a stress-free donation process, and you'll spend nothing for towing. Our service is available in all 50 states.
You can donate not just a car but any other type of vehicle, whether it's still in good running condition or no longer.
If you're interested to learn more about our donation process, you can visit our FAQs page. If you have any questions or concerns, please call us at our toll-free hotline 877-594-5822. You may also leave us a message here.
Uplift Lives of Our Heroes Today!
Our country's veterans willingly risked their lives to keep us all protected. That's why it's truly unfair that many of them end up living miserable lives for lack of support. You can, however, help change their dire situation with your vehicle donation. Call 877-594-5822 or fill out our online donation form to make it happen today!