November 15, 2020
6 Top Industries That Hire Veterans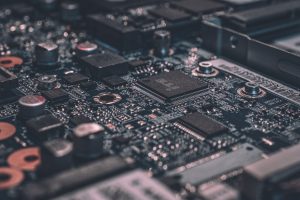 One of the biggest concerns of our troops is what they're going to do when they eventually leave the service and become civilians once more. Many veterans find it hard to look for work after their years in the military because not all companies find their skills useful in their industries.
If you are a former military member looking for work, learning about industries that welcome the skills and expertise of veterans is a great advantage that can pave the way to a lucrative post-military career.
6 Veteran-Friendly Industries
Here are six top industries that make good use of the skills that veterans have and welcome deserving ones with open arms.
Business
If you're aiming to enter the world of business, you can use your military leadership skills to work for a company. You can lead a team to work for a common goal just like what you did in your military unit when you were tasked to fulfill a mission. Using your military training, you can effectively manage a team in pursuing goals such as sales or production targets.
Technology
Former military personnel who have tech know-how and capabilities can find lucrative work in the information technology sector. If you are experienced in programming, data analysis, software development, and hardware operations, there are plenty of openings that you can explore in this field.
Transportation
This is another field that veterans can excel in. After years of driving military vehicles and planning strategic routes to get to their destination, many veterans have become expert drivers and navigators. Transportation is a sector where they can put their skills to good use.
Construction
Years in the military must have kept you fit and healthy, making you a perfect candidate for a job in the construction field. Your training in the service gave you a strong drive and an ability to work well with a team, making you a shoo-in for that spot in a construction project. Construction firms are always on the lookout for vets because they are reliable, resourceful, and responsible.
Food and Beverage
Many vets also find their calling in the food and beverage sector. Whether the job calls for cooking for a large group of people, brewing beer, or managing the staff at a restaurant, veterans can bring a lot to the table in this industry.
Health Care
After years of exposure to different types of situations, soldiers are trained to deal with different types of emergencies and think on their feet. You probably underwent training responding to these types of situations, making you a perfect fit for a health-related job such as a medical assistant or nurse.
Many Veterans Face Various Challenges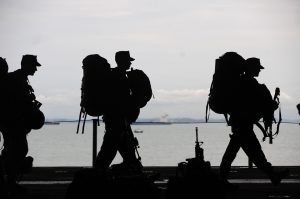 While there are plenty of opportunities for veterans to find work, not everyone is lucky enough to land a rewarding job after serving in the military. Thousands of vets are still reeling from various challenges in their transition to civilian life. Many are unable to find decent and stable jobs for one reason or another. Some suffer from service-related disabilities and injuries. Others find it hard to function in society because of their mental health issues. Some others are stuck in poverty for lack of support, leading to homelessness.
If you have an old car that's just gathering dust in your garage, you can use this to help the needy veterans in your community. All you have to do is to donate that vehicle to us at Veteran Car Donations.
We'll have your donation auctioned off, with the proceeds going to nonprofit organizations that we are in partnership with. These IRS-approved 501(c)3 nonprofits use the money to provide struggling veterans with employment opportunities, quality health care, housing assistance, financial aid, and benefits for their families.
You will also benefit from your charitable contribution since you'll get to enjoy our free towing service wherever you are located in the country.
Furthermore, you'll get to enjoy our quick and convenient donation process where you don't have to do any paperwork. On top of that, you'll have the privilege of receiving a maximized tax deduction in the next tax season.
If you have any questions or concerns, feel free to call us at our toll-free hotline 877-594-5822 or you may send us a message here. Visit our FAQs page for more information on our donation program.
Help Our Heroes Today
Many of our veterans are crying out for help. Considering the invaluable service they did for our nation, they deserve whatever help you can extend to them. Call us at 877-594-5822 or fill out our online donation form to show your support for our heroes now!