December 7, 2021
Do You Want to Pursue Social Justice This December?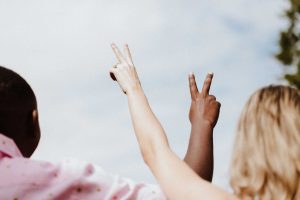 Some people associate human rights with marches and protests — activities that underscore the need for the protection, promotion, and enforcement of the most fundamental rights inherent to all humans. These rights serve as universal laws that grant us the right to having healthy food, clean water, freedom of movement and speech, and freedom from slavery and discrimination. 
Since human rights are the main source from which all other laws emanate, they have a significant impact on every aspect of our lives and are often linked to a wide range of issues.
If you have a passion for helping others and a realistic view of what you can achieve in this sector, a career in human rights may be the right choice for you.
Eyeing a Career Path in Human Rights?
Are you looking to protect human rights in pursuit of social justice? Since December is Universal Human Rights Month, Veteran Car Donations lays out some of the best career options you may want to consider:
Human Rights Researcher
A human rights researcher specializes in carrying out human rights investigations while ensuring that everything is based on well-established facts. Although they can be office-based, they also conduct field interviews with victims of human rights violations and generate reports based on their findings.
Since this work seeks to uncover and document violations in various locations, human rights researchers need to have in-depth knowledge about human rights laws and their context in a specific region or country. If you're precise, resilient, and detail-oriented, then this job might be a good fit for you.
Human Rights Educator
Human rights educators seek to change the world by empowering and equipping individuals with the knowledge and skills to assert and defend their rights and those of others. Human rights education is geared toward creating learning environments that encourage people to participate and express themselves without fear of judgment or rejection.
To help people learn and thrive, human rights educators create learning experiences by designing manuals and online courses, facilitating training sessions and workshops, and organizing conferences and forums. If you have a background in education and an interest in matters of diversity and inclusion, this may be the right career path for you.
Human Rights Campaigner
Since human rights campaigners develop and deliver human rights campaigns, they constantly raise awareness of human rights issues by engaging new audiences and mobilizing supporters. Moreover, they target specific communities that are at risk of human rights violations. Besides developing strategies for campaigns, they use a wide range of tools, channels, and platforms to execute them.
Furthermore, they make sure that the words and images they post on print media, social media, websites, mobile messaging apps, and press releases will inform, mobilize, and inspire the public to take action for human rights. If you have excellent language skills and a background in visual communication, you'd make a good human rights campaigner.
Help Vets Claim Their Right to Live Decent Lives
If you're looking for opportunities to help struggling veterans claim their right to live decent lives, consider donating your unwanted vehicle to us at Veteran Car Donations. We'll sell it through an auction use the proceeds to support the essential life improvement programs of our veteran-focused charity partners. These IRS-certified 501(c)(3) nonprofit organizations are dedicated to supporting former service members who are homeless, disabled, jobless, and ill, including those with mental health conditions.
Our charity partners provide them with free medical, financial, and housing assistance, family support, psychotherapy services, scholarships, employment opportunities, and many other benefits.
In exchange for your kindness, you'll get our free towing service wherever you are in the country as well as the right to receive the highest possible tax deduction in the next tax-filing season.
Best of all, you'll experience the joy of knowing that you've helped disadvantaged vets live healthy and productive lives.
We gladly accept almost all vehicle types, including those that need repairs.
Want to learn more about our vehicle donation program, including our quick and easy donation process? Go visit our FAQs page. If you have any questions or concerns, call us anytime through our toll-free hotline at 877-594-5822. You may also write to us here and we will get in touch with you as soon as we can.
Impact Lives of Our Heroes Today!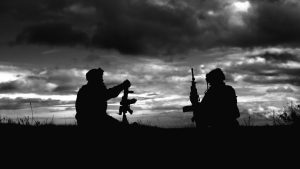 If you donate a vehicle to us, you'll make a huge impact on the lives of the disadvantaged and neglected veterans in your community. To process your vehicle donation, call Veteran Car Donations at 877-594-5822 or fill out our secure online donation form now!