June 25, 2020
What to Do When You're Feeling Lonely: 8 Ways to Beat Loneliness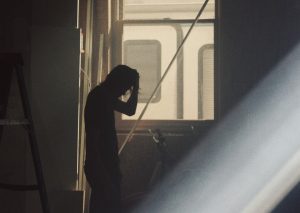 What do you do when loneliness unexpectedly strikes you? Do you hit up your closest friends, go shopping, or do you lift your mood by listening to inspirational podcasts? Whatever it is that you do, we sure hope it's working well for you!
Here are some other ideas you'd want to consider adding to your list of ways to combat loneliness:
Engage in a new hobby.
It's always a good idea to try things you've never imagined yourself doing. Build a small garden, try yoga, or perhaps learn to play a musical instrument. Before you know it, you might have found yourself a new passion.
Join a club.
Do you want to mingle with people who share your interests? Visit a local community center, ask about the groups there, and sign up at one that catches your attention. You'll be expanding not only your social circle but your love for that particular interest as well.
Spend time with someone.
Whether they're your close pal, sibling, or a colleague who always has your back, a day spent hanging out with them can ease your feelings of isolation. Catch up with them over lunch or coffee, exchange candid stories, open up about your problems, and simply enjoy their company.
Keep a journal.
A lot of people will surely agree that writing your feelings down is an effective way to process your emotions and release the negativity in your mind. Whenever you're having a bad day or you're upset for some reason, clear your head by jotting down your thoughts on a notebook.
Pay it forward.
There's nothing more uplifting than being able to help out those who are in need. Volunteer at a food bank; donate clothes to the homeless, or bring joy to the residents of a nursing home by entertaining them. It can also be as simple as offering to perform your neighbor's chores for them.
Connect with animals.
Pet owners would agree that spending quality time with their four-legged family members helps them battle loneliness, stress, and anxiety. If you don't have any pets in your home, you can always ask any animal-loving buddy of yours if you can take their dog out for a stroll, or perhaps play with their kittens.
Watch a funny movie.
When was the last time you laughed your heart out? Do you still remember how it made you forget about your problems instantly? Experience that same feeling all over again by watching your all-time favorite comedy film!
Seek professional help.
If you've tried almost everything to distract yourself and yet feelings of loneliness persist, perhaps it's about time to set an appointment with a mental health specialist. There's no reason to be ashamed of going into therapy, especially since it's for your own good.
Transform Lives with Veteran Car Donations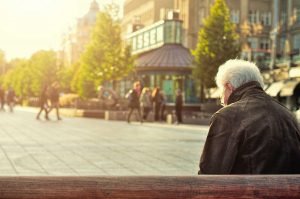 Feelings of loneliness pervade many of our veterans. And it's not hard at all to find out why. Who wouldn't feel despondent when you're burdened with service-connected disabilities, injuries, and mental health issues?
These are some of the conditions that prevent many veterans from finding decent employment. For lack of jobs and support from people and institutions they depend on, they are consigned to live impoverished lives, with some even ending up on the streets as homeless vagrants.
Fortunately, all hope is not lost. We at Veteran Car Donations are here to turn around the lives of our suffering heroes, and we seek your support.
You can contribute to our effort to improve the living conditions of our neglected veterans by simply donating your unneeded vehicle to us. Whether you're giving us a clapped-out sedan or a barely running RV or whatever type of vehicle, you'll get to play a part in uplifting the lives of our former troops.
We'll place your donated vehicle up for auction, with the proceeds going straight to our nonprofit partners. They will then use the funds to provide their veteran beneficiaries with essential services such as quality health care, financial aid, housing assistance, employment opportunities, family support, educational scholarships, psychotherapy services, and many other benefits.
Donating to us will only take a couple of minutes of your time. You'll just have to inform us of your decision to donate, provide us basic details about your car, and set a date, time, and place for its free pickup. Our team of donation specialists will take care of everything else for you, and you don't even have to spend a dime for our towing service.
We can also collect your vehicle wherever you're located in the country since our vehicle donation programs cover all 50 states.
Expect a tax-deductible receipt in your mail within 30 days after your vehicle is sold at auction. The receipt will entitle you to receive a top tax deduction in the next tax season, so be sure not to lose it.
Got a question for us? Ask away here or reach us at 877-594-5822. You may also head over to our FAQs page to learn more about our car donation program.
Impact Lives of Our Heroes Today!
It's time to be a hero to our heroes! Call Veteran Car Donations at 877-594-5822 or fill out our online donation form and get started with your vehicle donation now!