November 19, 2020
Why Businesses Should Hire Veterans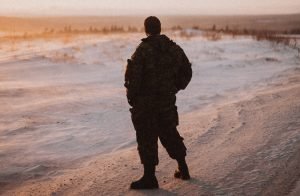 Just because our troops were able to return home safely after their deployment to conflict zones overseas doesn't mean that their ordeal has already ended. The sad reality is that those who were subsequently discharged from the service are struggling more than ever as they transition to civilian life.
Landing a job has always been a struggle for our veterans. Since they don't have job experiences or the right skill set for certain civilian positions, their job applications often get turned down by companies. However, what business owners or managers tend to overlook are the valuable traits veterans possess—traits that make them ideal job candidates.
During their time in service, our veterans were not only trained physically for battle. They were also tasked to take on a number of responsibilities, enabling them to learn and master various skills. What's more, they've developed strong characteristics that would make them assets in any workplace. Here are eight reasons why businesses should hire veterans:
They can perform well under pressure.
Being able to work efficiently even as they are bombarded with a tremendous amount of responsibilities is something veterans excel in. They understand how crucial it is to stick to a certain task and accomplish it before moving on to another assignment. Not like many regular employees, they don't easily get discouraged. When faced with challenges, they would motivate themselves to accomplish their assigned task within a prescribed period.
They possess an impressive work ethic.
There's no room for lazy people in the military. Anyone who has been part of it can definitely attest to that. From the moment they joined the service, our veterans were taught that every task matters—that it takes hard work and dedication to reach a goal. Business managers can expect them to uphold that same principle once they're in a civilian work environment.
They are trained leaders.
Everybody in the military has been given the opportunity to boost their leadership skills, with the idea that they should serve as role models. Our soldiers have been trained to give, relay, and receive orders and, more important, to be an inspiration to their fellow soldiers. 
When it comes to camaraderie and group effort, one can definitely rely on a veteran. Being in the military means working together as a team to achieve a common goal, which is exactly why employers should consider hiring veterans.
They are strategic decision-makers
Veterans have been trained to gather all the available information first before coming up with a decision, making them valuable assets to business establishments and companies. They would carefully explore and weigh all possible options before making a decision, giving employers all the more reason to depend on them during difficult situations.
Following orders is what the military's all about. Supervisors wouldn't worry too much about veterans going against the company's policy since they are well aware of the consequences they'd be facing if they do so.
Giving up is never an option for our veterans. They've been conditioned to pursue their objective relentlessly and persistently, overcoming any hurdles along the way. For sure, their colleagues will see them as huge motivators at the office.
They understand globalization
Business owners love hiring individuals who are well-informed about the technical and international trends related to the world of industry, which makes veterans great candidates. With the time they spent overseas, they've likely acquired an intimate knowledge of global markets, giving them the edge over others.
Our Heroes Need Your Support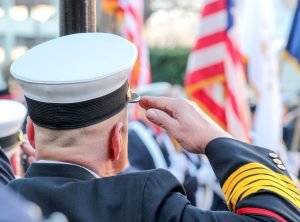 Do you own a vehicle that barely works anymore? Do you want to get rid of it for a meaningful cause? Donate it to Veteran Car Donations, and we'll turn it into a financial resource that will greatly benefit the needy veterans in your local area.
We'll auction off your donated vehicle and use the proceeds from the sale to support the programs of our charity partners that cater to our former troops and their families. These IRS-certified 501(c)3 nonprofits provide deserving veterans with mortgage-free and specially adapted homes, free mental health care, employment opportunities, job training, transitioning assistance, tutoring support, education scholarships, financial assistance, life skills training, counseling, and many other benefits.
You will also benefit from your vehicle donation since this will entitle you to claim a top tax deduction in the next tax season. Aside from this, you'll also get to enjoy free pickup and towing services from us and a smooth, quick, and convenient donation process.
To get started with your vehicle donation, you only need to fill out our simple online donation form or call us at 877-594-5822. We'll handle everything else for you—including your vehicle's free pickup and towing and the required paperwork to enable you to receive your tax deduction.
If you want to learn more about our vehicle donation program, check out our FAQs page. For inquiries, you can call our toll-free 24/7 hotline or send us a message online.
Re-Purpose Your Old Clunker Today!
Are you ready to give your old car a new and more meaningful purpose? Call us at 877-594-5822 and transform the lives of our heroes with your car donation!