January 13, 2020
Why Veterans Should Become Entrepreneurs
Would you believe that more than 9% of businesses in the country are actually owned by our military veterans? That translates to 2.5 million entrepreneur veterans! How impressive is that?
Although our vets are often regarded as great employees, you might be surprised to learn that they can also excel as entrepreneurs. With the skills and knowledge they've acquired during their time in the military, it's no wonder that many of them have been able to put up successful businesses.
The question is, what's their secret to becoming successful entrepreneurs? You're about to find out here.
They Are Groomed to Be Leaders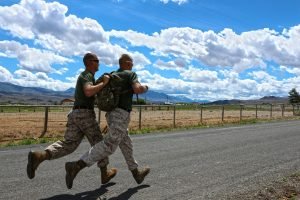 A business owner, despite being extremely knowledgeable about their field, might still fall short if they lack leadership skills. Entrepreneurs should know how to develop strategic business plans and motivate their employees at the same time.
Military veterans have been trained to delegate tasks to their fellow service members and lead them by example. They know how to assume leadership roles seriously. More important, they prioritize the needs of their team, giving everyone the chance to share their opinions, as opposed to sticking to their own.
They Work Well Under Pressure
No matter what area of expertise you might be in, pressure is something you just can't avoid, and entrepreneurship is no exception. Especially during the first few stages of starting a business, many entrepreneurs find themselves falling apart. For instance, when one fails to fulfill a business order, they're likely to end up losing their biggest vendor, giving them zero profit for an entire month.
Since our veterans have gone through the pressures of service, they have learned to effectively handle challenging situations that many new entrepreneurs struggle with. They can come up with various possible solutions, explore each one of them, and identify which one works best—all these without feeling stressed out.
They Understand the Essence of Teamwork 
Entrepreneurs need a team to grow and maintain a successful business. A good entrepreneur knows that teamwork is the key to expanding beyond sole proprietorships for as long as there's an atmosphere of trust, harmony, and open communication.
Anyone who has been in the military would agree that teamwork is a crucial part of their culture. They're assigned to a group, performing their duties diligently while lending a hand to struggling members at the same time. They understand that completing a task requires everybody to work hand in hand.
They Are Willing to Sacrifice
In order for their business to flourish, entrepreneurs must be willing to give up certain aspects of their lives. As difficult as it may sound, they should be able to sacrifice the time they spend for their family and friends, their sleeping hours, and financial security. The more willing they are to let go of comfort and convenience, the more focused they become, eventually leading them toward success.
When it comes to making sacrifices, our veterans certainly know a thing or two. From leaving their families behind for months to risking their lives in the battlefield, they're always up for any challenge that may arise. This is yet another reason that makes them ideal entrepreneurs.
Here's How You Can Help Our Struggling Veterans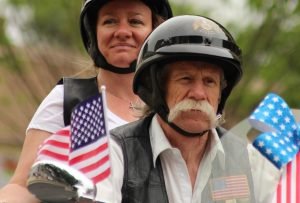 If you've always wanted to thank our former troops for their invaluable service to our nation, you can do it now by simply donating to us any vehicle you no longer need. We will auction off your donated vehicle and use the proceeds from the sale to support the programs of our reputable charity partners. These IRS-certified 501(c)3 nonprofits provide deserving veterans with essential medical care, shelter, food, mental health services, and other benefits.
In return for your charitable contribution, you will receive from us a set of rewards including the privilege to claim a top tax deduction in the next tax season. Moreover, you'll also get to enjoy our free pickup and towing services and our quick and convenient donation process. The best part is, you get to be a hero to our heroes!
Are you ready to let go of your old car and use it for a meaningful purpose? Call us at 877-594-5822 now or fill out our simple online donation form. We accept donations of nearly all types of vehicles regardless of their age and mileage and whether they're in good running condition or not. We can pick up your vehicle donation anywhere you are in the United States since we have car donation programs in all 50 states.
Interested to learn more before you make a donation? Check out our FAQs page or send us a message online.
Say 'Thank You' to Our Vets with a Vehicle Donation
Give our veterans a lasting "thank-you" gift for all that they've done for our nation. Call us at 877-594-5822 and extend them a helping hand with your vehicle donation!