August 26, 2021
It's All About Women Power on August 26th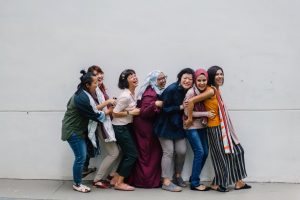 It was in 1973 when the United States Congress designated August 26th as Women's Equality Day. Originally, the purpose of the celebration was to commemorate the 1920 certification of the 19th Amendment to the Constitution, granting women the right to vote. The struggle for women's suffrage that started in the early 1800s finally bore fruit on August 26th, 1920, when Secretary of State Bainbridge Colby signed the proclamation granting American women the constitutional right to vote.
This was a huge victory for gender equality, one that took decades of marching, writing, and lobbying from several generations of women.
Now, Women's Equality Day doesn't only commemorate the 19th Amendment's passage but also brings attention to the ongoing battle for women to be regarded as truly equal to men in terms of economic opportunities and participation in nation-building. The non-official holiday also serves as a reminder of the struggles made by women's rights activists as well as a celebration of the important contributions women have made in our society.
Take part in the celebration of Women's Equality Day on August 26th. You can do this by helping empower women all around you in any way you can, both big and small. Veteran Car Donations has compiled five sure-fire ways of doing this:
Show appreciation to your women colleagues.
Show the women you work with how much you appreciate their efforts. Make their day by telling them that they're doing a good job and acknowledging their achievements.
Support women business owners.
If you know of a woman running a small business, go ahead and show your support by becoming her customer.  If there's something you need and she has it in her store, contribute to her venture's success by buying even just one item.
Remind the important women in your life how much you care for them.
Tell your mom, sister, wife, and other women close to you that you truly love and care for them. You can convey your sentiment by calling or texting them. However, expressing your feelings to them face to face is much, much better.
Post about women's equality on social media.
Social media provides us with an effective platform to easily reach wide audiences. Help bring attention to women's equality and empowerment by posting about it.
Speak out when you see someone maltreating women.
Don't be afraid to raise your voice when you see someone unfairly treating women. Support women's causes and help educate people against gender bias.
Give Back to Our Suffering Veterans Using Your Unwanted Car!
A most meaningful way of celebrating Women's Equality Day is by showing your support to our former servicewomen. You can tangibly do this by donating any vehicle you no longer use or need to us here at Veteran Car Donations. Such a gift can make a difference in the lives not only of our women veterans but their male counterparts as well. Take note that as of 2020, women make up over 10% of our country's veteran population.
We serve as the online vehicle donation platform of IRS-certified 501(c)(3) nonprofit organizations that are fully committed to serving our nation's disadvantaged and underserved veterans. We sell vehicles donated to us and use the proceeds to help fund the vital programs and services of these nonprofits. They provide deserving veterans with free quality health care, financial aid, housing assistance, employment opportunities, family support, educational scholarships, psychotherapy services, and many other benefits.
As our donor, you get to enjoy valuable perks, one of which is getting entitled to receive the maximum tax deduction in the next tax season. You also don't need to pay for our pickup and towing services. We offer them for free to our donors in all parts of the United States.
Above all, you'll have the ultimate pleasure and satisfaction of doing something extraordinary that can help uplift the lives of our nation's heroes.
We take almost all types of vehicles, regardless of their age or condition. Apart from standard cars, we accept RVs, motorcycles, mopeds, boats, jet skis, golf carts, snowmobiles, company trucks, and many others.
Interested to know more? Additional details about our vehicle donation program and the specifics of making a car donation can be found on our FAQs page. You can also call Veteran Car Donations at 877-594-5822 or send us a message here for your inquiries or concerns.
Help Make a Difference in Our Heroes' Lives Today!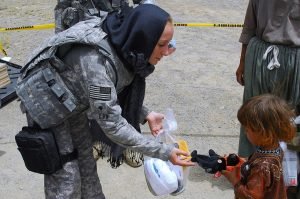 After years of sacrifice and service, it's difficult to see many of our nation's heroes struggling in life. You can make a difference in their lives with a car donation to us. Call Veteran Car Donations at 877-594-5822 or fill out our online donation form now!