June 14, 2021
Ready to Save Lives By Donating Blood This June 14th?
Did you know that a single blood donation can potentially save up to three lives? Did you also know that donating your blood helps reduce your risk of heart disease and even cancer? Does this information make you want to sign up right away as a blood donor?
Well, you might as well use World Blood Donor Day this June 14th as the perfect opportunity to donate blood.
Nearly 38% of the U.S. population is eligible to donate blood, but only 10% actually does. Hopefully, this year's blood donation campaign will be able to encourage more people to do that.
Before you register, however, you should know whether you're qualified to be a blood donor or not. To be eligible, you must:
Be in good health.
Not have any underlying medical conditions.
Not have blood-borne infections and diseases like hepatitis, HIV, or AIDS.
Weigh at least 110 lbs.
Be 18 years old and above.
Once you see that you qualify, you may now familiarize yourself with the guidelines we're providing below.
What to Do Before Donating Blood
Sleep well.
Getting a good night's sleep the night before you donate blood is crucial. Otherwise, you might feel lightheaded after giving blood. Having seven to nine hours of sleep will help you feel more alert when you donate.
Eat a healthy meal.
Focus on iron-rich foods, such as red meat, poultry, fish, spinach, beans, or iron-fortified cereals.
Stay hydrated.
Drink plenty of fluids like an extra four 8-ounce glasses of water.
Avoid strenuous activities.
Don't do any heavy lifting or vigorous exercises the day before you donate blood. You can go for light activities instead, like walking or simple cardio.
Avoid taking aspirin.
If you're donating platelets, don't take aspirin for two days before your appointment. 
What to Do After Donating Blood
Enjoy some snacks.
You deserve a delicious snack after sitting through a few minutes of pain. Treat yourself to your favorite snack bar!
Rehydrate.
Replenish all those lost fluids by drinking extra glasses of water like you did the day before. Also, avoid alcohol over the next 24 hours.
Rest and relax.
Don't do any intense activities for the remainder of the day. If you experience dizziness, sit down or lie down until you feel better.
Other Important Reminders
Be sure to wear a shirt with sleeves that can be rolled up above your elbows. That way, it'll be easier for the technician to get access to your veins.
It's normal to feel tensed and nervous when you're donating blood, especially if it's your first time. You can distract yourself by listening to music, reading a good book, or talking to other donors while blood is being taken from your body.
Also, keep the strip bandage on for the next few hours. You may clean the area around the bandage with soap and water to avoid skin rash.
Another Donation You Can Make to Help Transform Lives
Want to know what that is? A simple vehicle donation! By handing over your no-longer-needed clunker to us at Veteran Car Donations, you'll make it possible for the destitute vets in your area to turn their lives around.
As a partner of our country's leading military and veteran nonprofit organizations, we are committed to serving the needs of our country's disadvantaged veterans. We fund our charity partners' programs and services through vehicle donations. All the funds we collect from selling vehicles go straight to them, enabling them to support their beneficiaries through their life-enriching programs.
Thanks to your contribution, needy veterans in your community will receive quality healthcare, financial aid, housing assistance, employment opportunities, family support, educational scholarships, psychotherapy services, and many other benefits.
We'll send you the 100% tax-deductible sales receipt of your vehicle within 30 days after its sale. You can use the receipt to claim your top tax deduction in the next tax season.
You don't need to pay for our vehicle removal service. We offer it for free to our donors in all parts of the U.S. We'll also take care of your donation paperwork in your behalf.
Most of all, you'll have the ultimate pleasure and satisfaction of doing something extraordinary that can help uplift the lives of our nation's heroes.
We take almost all types of vehicles, regardless of their age or condition. We don't mind accepting old jalopies that have defective or missing parts.
For more information on our vehicle donation program, you may visit our FAQs page. Should you have any inquiries or concerns, feel free to call us at 877-594-5822 or leave us a message here.
Transfuse Hope to Our Heroes this World Blood Donor Day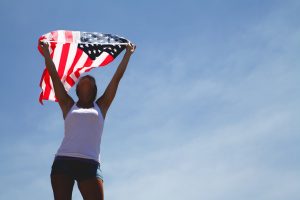 It only takes a vehicle donation to bring hope to the suffering veterans in your community. On World Blood Donor Day this June 14th, make such a donation to us at Veteran Car Donations. Call 877-594-5822 or fill out our online donation form now!