March 1, 2022
Learn to Accept Compliments With Grace!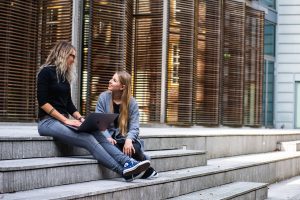 Do you find yourself frantically racking your brain to find something to say when someone compliments you? If you do, you're not alone. Although a lot of people crave praise and validation, some feel uncomfortable about accepting compliments. Instead of accepting the compliments given them with grace, they deflect or even reject them.
On March 1st of each year, paying compliments gets the spotlight as we celebrate World Compliment Day.
We usually pay compliments to make others feel appreciated. This year, however, Veteran Car Donations shifts the focus from the giver to the receiver of compliments.
Tips to Help You Become Better at Receiving Compliments
Did you know that the way you receive a compliment may reflect your self-confidence and self-esteem? The higher self-worth you have, the more confident you are, and the more likely you'll receive compliments well.
While it may take some time to develop sheer confidence in yourself, you don't have to wait until tomorrow to learn how to become better at receiving compliments. Here are three well-proven ways of receiving compliments:
Express your gratitude.
The best go-to response is a simple "Thank you." What makes this a great starting point is that it's a simple, straightforward, and powerful phrase that doesn't require you to overthink. Besides allowing you to show your gratitude for the other person's kind remarks, saying "thank you" allows the conversation to get back on track without any trace of awkwardness.
Resist the urge to engage in a compliment battle.
Although returning a compliment with a compliment may not be a bad idea, it can quickly make you and the other person uncomfortable if you try to out-compliment them. Going on and on about how amazing they are will not only devalue their compliment, but it will also make you sound like you're fishing for more compliments.
Avoid undermining the compliment.
One of the worst things you can do to someone who gives you a polite expression of praise or admiration is to dismiss it. Try not to say something that gives their compliment less value. After all, telling them that your outfit was on sale when you purchased it won't make you look any less beautiful in it.
Show Our Veterans How Much You Appreciate the Sacrifices They've Made
Among the people who fully deserve receiving wholehearted compliments from us are our veterans — those men and women who risked their lives and made huge sacrifices to ensure our freedoms and protect our nation's security. Sadly, many of them are living miserable lives. They include the former service members in your community who are suffering from homelessness, chronic unemployment, disabilities, and illnesses, including mental health issues.
You can help turn their lives around by simply donating an unwanted vehicle to us at Veteran Car Donations,
We'll put your vehicle up for auction and turn over the proceeds to some of the country's leading veteran and military nonprofit organizations that are in partnership with us. These IRS-certified 501(c)(3) nonprofits use the funding we give them to provide their beneficiaries with free quality health care, financial aid, housing assistance, employment opportunities, family support, educational scholarships, psychotherapy services, and many other benefits.
The good thing about donating to us is that you'll get amply rewarded for your charitable contribution. Not only will you get our free pickup and towing service wherever you are in the country, but you'll also qualify to receive the maximum tax deduction in the next tax season. 
However, the best reward you'll get is the immense feeling of satisfaction, knowing that your gift will help improve the living conditions of the struggling veterans in your community.
You can donate not just your old car but any other type of vehicle that you may have. Check out this list of the types of vehicles we commonly accept from our donors.
You can check out our FAQs page to get to know our quick and convenient donation process and other details. If you have questions and concerns, feel free to call us through our 24/7 toll-free hotline at 877-594-5822 or write to us here.
Spread Positivity to Our Heroes on World Compliment Day!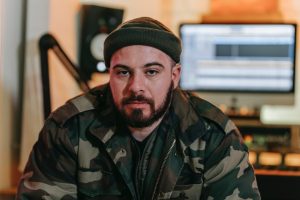 If you're ready to spread kindness and positivity on World Compliment Day, make the struggling veterans in your community the beneficiaries of your charity work. We will use your car donation to uplift the lives of these hurting heroes. Call Veteran Car Donations at 877-594-5822 or fill out our secure online donation form now!