April 7, 2020
Celebrate Good Health and Well-Being on April 7th — World Health Day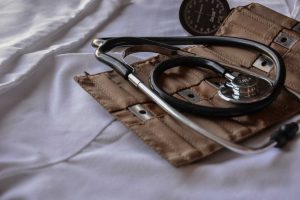 As the world progresses and changes, so does the way in how we humans live. Science and technology have made work faster and easier, slowly replacing manual work. Everything, including food, is more accessible now, and getting things done is as simple as a few inputs on the screens of our smartphones.
Our focus has drastically changed as we put more emphasis on career, competition, and money. As a result, our fast-paced generation has started to take for granted a very important (if not THE most important) part of our life, which literally has a major say in how we live — our health.
What is World Health Day?
All over the world, a campaign is celebrated annually to mark the importance of healthy living. World Health Day on April 7th is a campaign supported and sponsored by all 193 member countries of the World Health Organization (WHO). This isn't just a day when we talk about basic hygiene and eating habits, but a day when overall health is put into the spotlight. It tackles anything that has to do with having and maintaining a healthy lifestyle and helping people all around the globe live their life to the fullest without being hampered by disease and sickness.
Activities of all kinds are organized during World Health Day. In all participating countries, conferences are held for all concerned sectors in the health industry. Information campaigns are conducted to increase awareness and educate children. Access to free and easy medical tests is provided. All of these are done for the sole purpose of protecting and improving human health and well-being.
Be Part of the World Health Day Celebration
You can actively take part in the celebration of World Health Day and play a role in educating others. Help everyone in your local community realize the importance of being healthy and promote the benefits of a healthy lifestyle. You don't need to rely on others; you can do it on your own.
Check out these three ways on how you can make the most out of the World Health Day campaign:
Enhance people's awareness of important health topics, especially local ones.
You don't necessarily need to focus on the health issues highlighted by WHO. You can put more emphasis on local issues that will benefit your community. Talk to health workers in your area. Coordinate with health centers. See what local health issues are common in your community, so you can help plan out local awareness campaigns.
Take the time to educate yourself.
There is power in knowledge and education. If you don't have the resources or the know-how, you can talk and work with other people who do have such resources and know-how. It's a great way to share ideas and thoughts, as well as make people more aware of health-related topics.
Coordinate with your local leaders.
If you want to be part of a program that's already planned out, or if you have any ideas you'd like to share, the best way to do so would be through your local leaders. Check with them to see if they have any initiatives already in place for World Health Day.
Let's Also Remember Our Nation's Heroes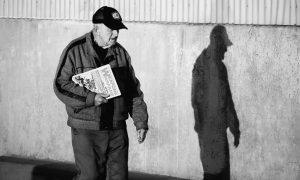 World Health Day is an awesome campaign that helps everyone worldwide realize the value of our own health.
In the United States, it's heartbreaking to realize that health issues are just some of the many problems our former troops are facing. Out on the streets, they sleep on the sidewalk or in alleys, without homes and support or assistance from their fellow Americans whom they have fought for.
Be a part of our mission to uplift the lives of our deserving veterans. Donate your unwanted car to us at Veteran Car Donations and support a worthy cause. It's time for you to put your unused clunker to good use. Don't let it rust away in your driveway; hand it over to use instead.
We'll sell your donation through auction and use the generated funds to support the vital programs and services being provided to needy veterans by our nonprofit partners. These IRS-approved 501(c)3 nonprofit organizations provide their veteran beneficiaries and their families with financial assistance, free medical treatment, employment opportunities, family support, and other essential services.
Don't stress yourself out trying to sell that jalopy on your own. Hand it over to us at Veteran Car Donations and we'll take care of it for you. We'll even provide you with a professional towing service absolutely for free! By becoming our donor, you'll also be eligible to claim a top tax deduction after we auction off your vehicle.
We accept nearly all vehicle types, no matter what the condition is. You can also donate in whatever town or city you're residing in the country since we have a nationwide vehicle donation program.
To get to know our donation process, check out our FAQs page. If you have questions, call us at 877-594-5822 or send us a message online.
Transform the Lives of Struggling Veterans Today
Make a huge impact in the lives of veterans in need. Give us a ring at 877-594-5822 or fill out our online donation form to become a hero to our heroes with your car donation now!