June 20, 2022
Help Uphold the Rights of Refugees!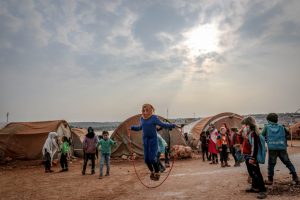 Over 100 million people have been forced to flee their home countries to escape conflict or persecution, according to the United Nations High Commissioner for Refugees (UNHCR). We recognize and honor the courage and strength of these people as we observe World Refugee Day on June 20th. They include the more than 14 million Ukrainians who have fled their homes since Russia invaded their country in February 2022.
World Refugee Day puts the spotlight on the rights, needs, and aspirations of refugees, helping countries mobilize political will and resources to promote not only the survival of refugees but their welfare as well.
The UNHCR encourages people to treat refugees with dignity, underscoring that anyone can seek protection, regardless of who they are or what they believe since "seeking safety is a human right."
Each year, various organizations in many countries hold activities in support of refugees to celebrate World Refugee Day. Taking part in these events are the refugees themselves, government officials, host communities, companies, celebrities, school children, and the general public.
How You Can Assist Refugees 
You can do your part in helping refugees overcome their ordeal with your kindness and generosity. Veteran Car Donations shares three impactful ways of extending aid to them:
Help an NGO supporting refugees.
Get in touch with a non-government organization involved in the advocacy to support refugees and uphold their rights. You can donate cash to support the missions of the NGO or volunteer your time and skills for its activities. 
Help push policy changes in support of refugees.
Start a petition to help persecuted people and those displaced by war find safe haven in our country. Make legislators and policymakers hear your voice, encouraging them to grant safe access to deserving refugees seeking entry into the country without discrimination.
Host a fundraiser.
Encourage your community or your company to hold a fundraiser for the benefit of refugees. It could be an activity to drum up more support and awareness of the plight of refugees. It could be done in person or online, or maybe even both to reach more people. 
Reach Out to Our Suffering Veterans, Too
You can also meaningfully observe World Refugee Day by extending a helping hand not only to people fleeing from conflict and persecution and seeking safe havens but also to others faced with tough challenges in life. They include the veterans in your local community who are having great difficulty in transitioning to civilian life as they grapple with poverty, homelessness, unemployment, disabilities, and serious illnesses, including mental health conditions.
You can help them turn their lives around by simply donating any vehicle you can spare to us at Veteran Car Donations. We'll put your donated automobile at auction, with all of the proceeds going directly to our veteran-focused charity partners. These IRS-certified 501(c)(3) nonprofit organizations use the funding we give to provide deserving veterans and their families with free quality health care and medical treatments, financial aid, housing assistance, employment opportunities, family support, educational scholarships, psychotherapy services, and many other benefits.
You will also reap great rewards from your charitable contribution. We'll quickly haul your car away at a date, time, and place of your preference at absolutely no cost to you. You'll also get to enjoy our quick and convenient donation process where you don't have to do any paperwork.
On top of that, your charitable contribution will entitle you to receive the maximum tax deduction in the next tax season.
Aside from those material rewards, you'll find awesome satisfaction in knowing that your act of charity will be used to help improve the living conditions of the disadvantaged and neglected veterans in your community.
We accept almost all types of vehicles. We're not even picky when it comes to their age or condition. Moreover, we can collect your vehicle wherever it is located in the country since we operate nationwide.
If you have any questions or concerns, feel free to call us through our toll-free hotline at 877-594-5822 or you may message us here. Check out our FAQs page for more information on our donation program.
Help Our Heroes with Your Car Donation Today!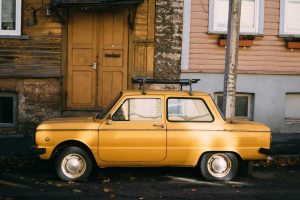 Your vehicle donation can make a difference in the lives of the struggling veterans and their families in your community. Let them know how much you truly appreciate their service with this simple gesture. Call Veteran Car Donations at 877-594-5822 or fill out our secure online donation form now!