October 1, 2021
Get to Know the Many Health Benefits of Eating Vegetables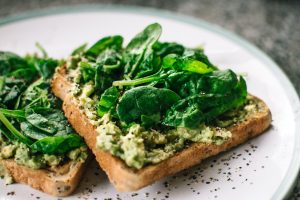 Did you know that 90% of Americans aren't getting the recommended two to three servings of vegetables a day?  Hopefully, more of us will get to try eating veggies as we celebrate World Vegetarian Day on the first of October.
Let's face it, not everyone's a fan of eating plants. If you happen to belong to the 90%, this post might help change your mind and get you to start incorporating greens into your daily meals. Here are some of the many health benefits of eating vegetables:
Veggies are vital sources of antioxidants and nutrients like potassium, folate, fiber, and vitamin A.
Eating a diet rich in vegetables and fruits as part of an overall diet may reduce your risk for heart disease and protect you against certain types of cancers as well.
Adding veggies to your meals will help increase your intake of potassium and fiber, two important nutrients many Americans don't get enough of.
Because vegetables are rich in fiber, eating them will help you lose or maintain your weight.
The 6 Creative Ways of Eating Veggies
You may think you don't like vegetables. However, chances are, you just haven't tried the right preparation yet. Or perhaps, you still haven't tasted anything else after that broccoli your dearest mom fed you as a child.
Well, now that you're here, you might be happy to know that there are tons of things you can do to develop a love for vegetables. Here are six ways of incorporating these healthy foods into your meals. Trust us, you will never get sick of eating them.
Turn veggies into noodles.
As much as we love our lasagna and spaghetti, we're only getting little nutrients and more calories from them. The good news is, there's always veggie pasta to save the day!
Replace pasta with carrots, turnips, beets, sweet potatoes, or zucchini to fill your tummy with loads of nutrients without worrying about gaining weight. Head over here to learn various vegetable noodle recipes.
Use lettuce wraps or veggie buns.
A simple trick to cut down on carbs and calories is using lettuce or veggie bun to wrap your favorite sandwich fillings. Butter lettuce leaves, lacinato kale, Swiss chard, sliced sweet potatoes, and cabbage leaves make excellent substitutes for refined bread. Not only are they an exciting spin for your lunch or dinner, but they're certainly an easy way to add more veggies to your diet.
Go for veggie soups.
What's great about veggie soup is that you can get a lot of different vegetables in one bowl. Your vegetables can be the base as you puree them. Mix some spices to add some zesty flavors. It's that easy.
You might also want to add veggies into cream- or broth-based soups. For instance, adding extra veggies like fresh green beans or spinach will increase your intake of minerals and fibers. Prepare any of these super healthy soups to help you get through the day.
Grill veggie kebabs.
Surprised that there's such a thing as a veggie kebab? We're surprised you haven't heard of it yet!
Veggie kebabs are easy to make. Just chop any vegetables of your choice, place them on a skewer, cook them on a grill or barbecue, and voila, there you have it!
If you're not sure what vegetables work well for kebabs, you'd love to try mushrooms, zucchini, tomatoes, bell peppers, and onions. You'll be full without feeling guilty in no time.
Snack on vegetables.
No, we're not talking about French fries or potato chips. We mean unprocessed veggies like celery with peanut butter or sliced cucumbers dipped in hummus. For sure, they'll fill you up in between meals so you don't feel hungry during dinner.
Make chips out of vegetables.
There's no better way to convert non-veggie eaters than by having them try vegetable chips. Whip up some homemade chips with kale, Brussels sprouts, beets, or sweet potatoes! Baking leaves or thin slices with a little salt will give you a crunchy snack that will easily make you full and satisfied.
Take Part in a Meaningful Cause
While you're busy thinking of what veggie dish to cook for dinner, you might want to take a moment or two to think about our former troops who have willingly placed their lives on the line for us and are now living in misery. They are our veterans who are suffering from homelessness, unemployment, disabilities, and illnesses, including mental health disorders.
You can extend a helping hand to these heroes by simply donating a spare vehicle to us here at Veteran Car Donations. We'll sell your donated auto through an auction and distribute the proceeds to our charity partners. These IRS-certified 501(c)(3) nonprofits use the funding to provide their beneficiaries with free access to quality health care, counseling and psychotherapy services, job opportunities, housing assistance, financial aid, scholarships, family support, and many other benefits.
To thank you for your charitable contribution, we'll promptly mail to you the 100% tax-deductible sales receipt of your vehicle after it gets sold. The receipt will entitle you to claim a top tax deduction in the next tax season.
You will also benefit from the free towing service that we will provide you wherever you're making your donation in the country.
Perhaps best of all, you'll experience the priceless feeling of satisfaction, knowing that your gift will be used to help improve the living conditions of the disadvantaged vets in your community.
We accept almost all types of vehicles, including those that are no longer running. Just be sure that you're giving us a vehicle that wasn't abandoned or stolen.
If you have any questions or concerns, feel free to call us anytime at 877-594-5822. You may also leave your inquiries here. For more information on our vehicle donation program, including our quick and simple donation process, just head over to our FAQs page.
Become a Hero to Our Heroes on World Vegetarian Day!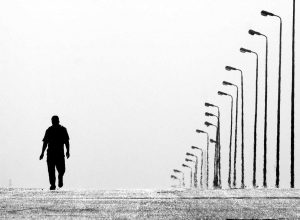 It only takes a simple vehicle donation to make a significant impact on the lives of our nation's heroes. If you've always wanted to thank them for their invaluable service to our nation, now's the best time to do it. Call Veteran Car Donations at 877-594-5822 or fill out our online donation form now!