February 3, 2020
Your Ultimate Guide to the 3 Best National Parks for Camping
If you want to explore the great outdoors and sleep under a blanket of stars, then you'll need to pack your bags, hit the road, and head down to one of the three best national parks for camping! Don't get us wrong—it's perfectly fine to set up your tent in your own backyard, However, nothing else could come close to experiencing the thrills and excitement that losing yourself in the backcountry for weeks on end could offer.
Make Your Best Memories in One of the 3 Best National Parks for Camping!
You don't have to travel to another country to find the best locations for embracing the beauty of nature. There's never a shortage of spectacular national parks around the United States that offer some of the most unique camping experiences to every outdoor adventurer. To help you make your best memories with the people dear to you, Veteran Car Donations shares this ultimate guide to the three best national parks for camping.
Yosemite National Park (California)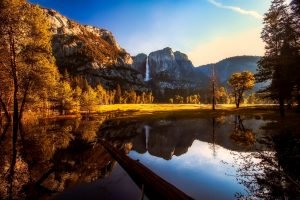 Anyone who adores the majestic sights of granite walls and waterfalls would have the time of their life when they visit California's sweetheart, Yosemite National Park. It's where you can find Yosemite Falls, which is the seventh highest in the world and the biggest in North America with three drops totaling 2,425 feet.
Avid rock-climbers wouldn't want to miss the famous El Capitan, the stunning granite wall that rises from the valley. An equally popular climbing and hiking destination called the Half Dome awaits them as well!
Moreover, the Lower Pines campground won't disappoint the most seasoned campers with its striking views of the rock formation. It is in close proximity to the Half Dome Village and some interesting hiking trails.
Yellowstone National Park (Wyoming, Idaho, and Montana)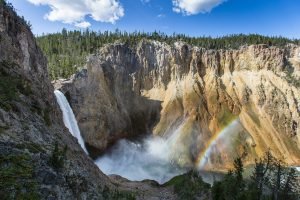 In case you're not aware, Yellowstone National Park was established in 1872, making it the country's first ever national park. It spans three states—Wyoming, Idaho, and Montana. It's known for its geology, wildlife, and geothermal activity. Visitors will find a diverse collection of hot springs, geysers, fumaroles, and mudpots. The park features 12 campgrounds and over 2,000 campsites. Those who wouldn't want to miss the chance to snap the most incredible wildlife photos should pitch their tents at Slough Creek.
Great Smoky Mountains National Park (Tennessee and North Carolina)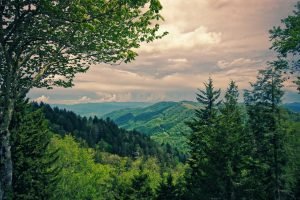 The United Nations Educational, Scientific and Cultural Organization (UNESCO) didn't designate the Great Smoky Mountains as an International Biosphere Reserve for nothing. Famous for its unique natural resources, biological diversity, and wildlife, it is one of the most visited national parks in America. This Appalachian gem showcases more than 800 miles of hiking trails and developed campgrounds that offer the most breathtaking views of the oldest mountains in the world.
You can brace yourself for an amazing camping experience at the 92-site Deep Creek, which features picturesque waterfalls and unforgettable hiking trails. Mountain biking is allowed in this area.
A Once in a Lifetime Experience
What are you waiting for? Check out one of the three best national parks for camping and prepare yourself for an unforgettable experience.
Tired of Your Old Clunker?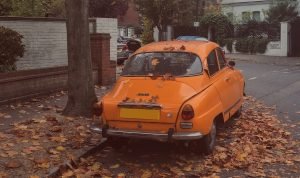 You don't have to be stuck with a car that you no longer want or need. Donate it to Veteran Car Donations and help transform the lives of our nation's heroes. We'll auction off your donated vehicle and use the proceeds to help our IRS-certified 501(c)3 nonprofit partners deliver vital services to needy veterans and their families. Thanks to your charitable contribution, deserving veterans can have free access to mental health care, general transitioning assistance, mortgage-free and specially adapted housing benefits, educational scholarships, job placement services, and other benefits.
You will also benefit from your vehicle donation since this will entitle you to receive a top tax deduction in the next tax season. Aside from this, you'll also get to enjoy our free pickup and towing services and our quick, convenient, and no-paperwork donation process.
To get started, fill out our online donation form or call us at 877-594-5822. We accept nearly all types of vehicles regardless of their age, mileage, and condition. You can also make your donation wherever you are in the United States since we have vehicle donation programs in all 50 states.
For more information, check out our FAQs page. For inquiries, you can call our toll-free 24/7 hotline or send us a message online.
Give Today!
Show your gratitude to our nation's heroes for protecting our liberties and keeping us safe. Call us at 877-594-5822 and improve their living conditions with your car donation now!